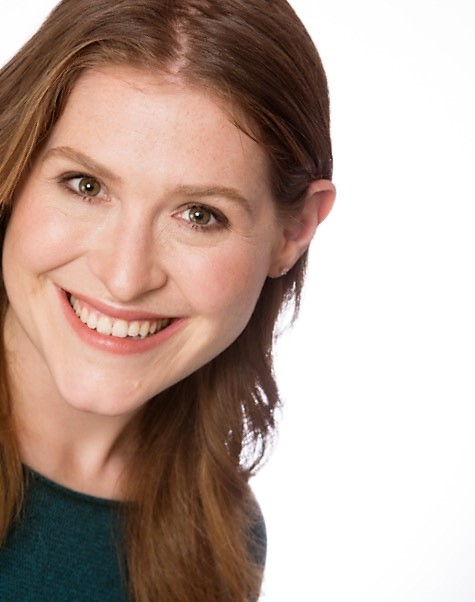 While Jenny Paul was working as a freelance producer, she began to notice the financial gap between what media companies and networks offer and what small businesses can actually afford in terms of marketing. In response she developed, not only a more affordable marketing solution, but a sitcom. Her production company Intent Entertainment now produces show, Adulting With Jane, a shoppable how-to comedy series in which the main character Jane takes on a new adulting skill. The marketing side? When a viewer sees a product they like in the show, they can immediately click on it and buy it on the spot, and then return to the episode. Today the New York, New York-based entrepreneur is focused on building her audience and increasing engagement.
Paul's story, as told to The Story Exchange 1,000+ Stories Project:
I started Intent Entertainment because I was seeing in my work as a producer-for-hire that, although there are some really fantastic media production companies and networks, there were none that I knew of that aimed directly to boost and support the quality marketing and outreach efforts of small businesses at rates they can actually afford. We started "Adulting with Jane" because it was a perfect 1st major product/asset to really find and test ways to connect those brands with an engaged millennial audience looking to enhance their quality of life.
If an individual audience member achieves product recognition and feels positively about the brand after they've watched/experienced our content on "Adulting with Jane," we've met our goal. Obviously, the more of these audience members we can cultivate — the better. Whether they ultimately want to invest in a brand or not is "icing on the cake." We feel strongly that not everyone needs to want everything we market. The more empowered the buyer is to make the choice to buy on their own, the happier they will be with the product. Empowered purchasing is the name of the game.
[Related: She's the First Woman to Ever Host 'Jeopardy']
We are using a brand new method of video integration called "shoppable video" for the main "Adulting with Jane" episodes. Although we are invested primarily in growing marketing communities, viewership, and impressions as well as positive product recognition, and have well surpassed our marketing commitments and viewership goals in year 1 (on average, one of our represented products/paid product partners sees anywhere from 1M to 7M+ impressions within the episode and on our active social channels), we have also been able to track to return an additional ~14% ROI just in direct sales through the shoppable videos to our paid product partners. To us, this means that what we're trying to do is working: introduce an audience member to a product that they will likely enjoy, educate them as to how to best use it, and offer a direct sale if they are interested- all in one organic/unobtrusive package: a sitcom.
Our top challenge was and is, always, growing and engaging our audience. The bigger the audience and higher the engagement, the more we can offer our paid product partners for their dollar. And we do not take this lightly. In small business, every dollar counts. We know. We are one.
[Related: An Opera Nonprofit Bets on VR, With a New Show About Joan of Arc]
I don't know if I have just one role model in this arena as my background is as a professional actor, but I'm starting to really discover and appreciate what a lot of experts have to say about various aspects of what we're doing: this organic storytelling/marketing hybrid. Some favorite authors: Brené Brown, Daniel Pink, Simon Sinek, Jen Sincero, Adam Grant. As I get more inundated in the marketing and small business world, I learn more and more. On the storytelling side: I love all the great sitcoms with meaty characters learning how to navigate their circumstances- most recently, I've loved Mike Schur (The Office, Parks and Recreation, Good Place), Jenji Kohan (Weeds, Orange is the New Black), and a new favorite, Bernie Su (Lizzie Bennet Diaries, Artificial), who has found his niche in excellent narrative content built for a social media audience.
Check out our Advice + Tips for entrepreneurs starting-up
Watch our latest videos
Subscribe to our podcast