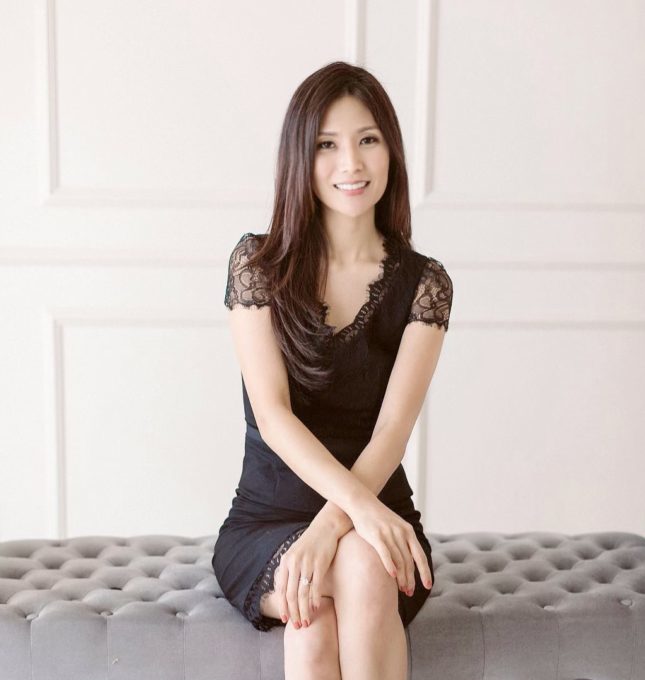 Pre-pandemic, Jessica Liu was a litigator. But while going about her everyday life, she struggled to find jewelry that didn't irritate her skin. She was annoyed by brands whose pieces would quickly change color and tarnish. Liu wanted to create a line featuring higher-quality necklaces, earrings and more, at an accessible price point. In 2020, she quit her job and began to teach herself the art of metalsmithing. A year later, she launched Petit Anjou to sell the eye-grabbing luxury jewelry she learned to craft out of precious metals. Today, the Newport Coast, California entrepreneur is continuing to hone her craft, while also learning the ins and outs of full-time business ownership.
Here's our lightly edited Q&A, from The Story Exchange 1,000+ Stories Project.
How is your business different from others in your industry?
All fashion and accessory brands follow trends to some degree, and while Petit Anjou is sensitive to these trends, we also delight in blazing our own trails and creating pieces that are decidedly different. Our designs embrace texture and organic movement. Additionally, I believe that the unboxing of a jewelry piece should feel just as luxurious as the experience of wearing the jewelry itself, and so I strive to include all five senses in it – to engage the tactile and olfactory senses, as well as the visual. Finally, we make it a point to give back with every purchase and have partnered with our local dog rescue organization, Lovebugs Rescue, to donate 10% of every sale.
Tell us about your biggest success so far.
The launch of the business in and of itself. I taught myself metalsmithing after my kids would go to bed – staying up and reading metalsmithing books, watching YouTube tutorials and taking metalsmithing courses online. I realized I had something good going through that effort.
What is your top challenge and how have you addressed it?
Figuring out how to scale this small business and build brand awareness in an incredibly saturated market. I make it a point to give customers a behind-the-scenes look into the production of their pieces via my Instagram account, so that they can get a feel for the designs they are buying.
I'm also reaching out to publications and getting involved in jewelry organizations, to access mentors.
Have you experienced any significant personal situations that have affected your business decisions?
As a mom to three boys with a legal background, I'm coming at this with ambitious eyes. I am constantly refining my craft with every project I take on, and learning Entrepreneurship 101 on the fly. But with young kids, time is always a constraint.
I've found that I've had to adjust my expectations regarding how quickly I can grow my business – at least until I can hire some employees. I have big visions for where I'd like to take Petit Anjou, but for the time being, I am taking it one day at a time.
What is your biggest tip for other startup entrepreneurs?
"Done" is better than "perfect." I'm absolutely guilty of making excuses for why I won't do something one day, arguing with myself that circumstances aren't right and that I should wait. But I'm learning that there is no better time than now, and that you have to live in the present. I even waffled with the decision of whether or not to submit my startup story to The Story Exchange, telling myself that I should wait until I'm bigger or better established. But in the end, there's no time like the present!
How do you find inspiration on your darkest days?
I've become a huge fan of meditation, mindfulness and prayer. As a founder, the entrepreneurial path is filled with precipitous ups and downs, and it's so easy to fall prey to fears and doubts. They can be downright paralyzing if you allow them to be! I've found that it helps to take a break to get back to a healthy headspace, and remind yourself to have faith in seemingly difficult situations. Also, it helps to surround yourself with a positive and supportive tribe of people who believe in your idea as much as you do.
What is your go to song to get motivated on tough days?
Kelly Clarkson's "Stronger."
Who is your most important role model?
I have several: Sara Blakely of Spanx, Kendra Scott of her eponymous line, and Amy Liu of Tower28. I like to call them my unofficial mentors. I admire all of these women for how they've built their companies from the ground up without a previous background in their respective fields, and how they showed immense grit, perseverance, and faith to get to where they are today. As a woman and a mom myself, I find strength in seeing these amazing female entrepreneurs breaking down barriers and doing it all – while still balancing family lives of their own. ◼
Instagram: @petitanjou
Facebook: @petitanjoujewelry
Twitter: @petitanjou
Youtube: @petitanjou
Check out our Advice + Tips for entrepreneurs starting-up
Watch our latest videos
Subscribe to our podcast