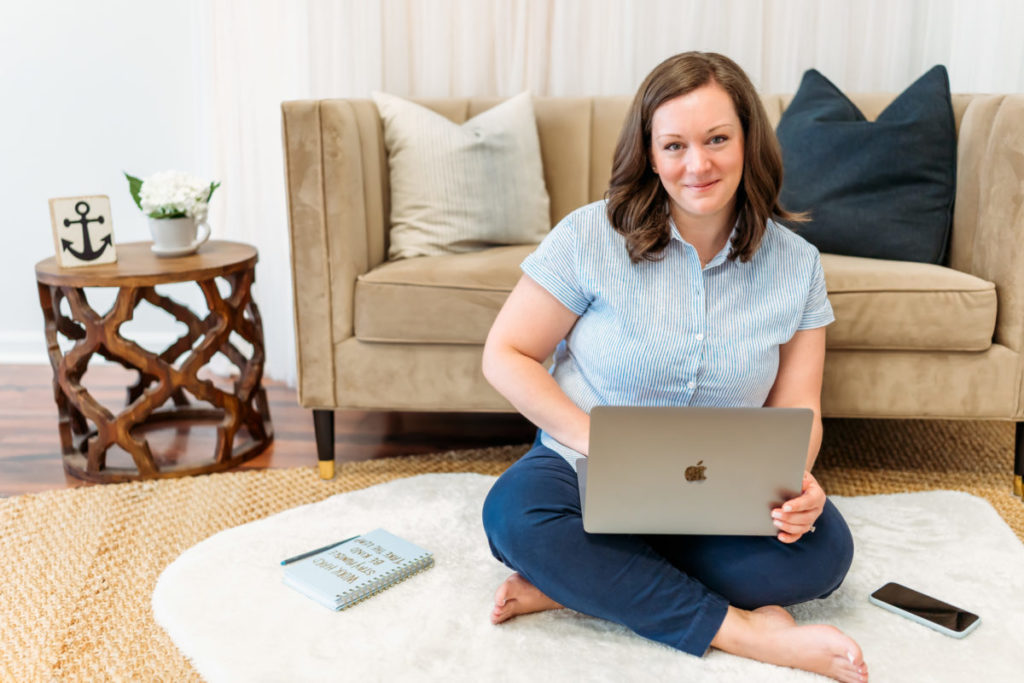 When Jessica Ponyrko became pregnant at 26 in 2009, she didn't think twice about making an appointment to get an abortion at Planned Parenthood. By then, she'd been in a relationship for 7 years with a man who she says verbally abused her and "controlled most aspects" of her life.
"I knew it wasn't a good idea to bring a child into that environment," said Ponyrko, who grew up and still lives in Massachusetts. "There was a lot of screaming, a lot of crying, a lot of anger."
Today, Ponyrko, 38, credits having that abortion with helping her to turn her life around — and start her own business, Anchor Watch Marketing. She said she decided to speak out to normalize a procedure that has been deemed illegal by the Supreme Court after women have been able to access safe care for nearly 50 years.
"Knowing this day was coming doesn't make it any less devastating," Ponyrko said Friday, when the decision came down. Thirteen years ago, "I didn't even appreciate how easy it was for me to feel empowered to make a decision that I knew was going to affect the rest of my life."
She ultimately broke up with the boyfriend, got a degree in business management and started working in health care. "I truly don't believe I would have been able to do any of these things if I hadn't had access to an abortion," she said.
Of course, she's not the only one. In the months leading up to the decision, and in the wake of increasingly restrictive state laws, many high-profile women have spoken out about their abortions — including singer Phoebe Bridgers, New York Attorney General Letitia James and actress Rita Moreno.
A few days before the landmark ruling Roe v. Wade was overturned, Dr. Mary Bassett wrote in an essay for Elle that she would not be New York State's health commissioner if she had not had her abortion when she was a medical student in 1979.
"Like every other person who receives an abortion, my story did not end after my procedure," Bassett wrote. "Because abortion is not a single choice. Rather, it is one tangled with many: the right to learn, the right to work, the right to mental health, and the right to start a family when one is physically or financially able, when one chooses."
Talking about losing the right to a once-constitutional health service, Ponyrko started crying. "Obviously, I get pretty upset just to think that women don't have enough authority over their own bodies to decide their life choices," she said. "Women are not choosing this as Plan A of their family planning. It's still an emotional and tolling experience, but that doesn't mean it shouldn't be an easily accessible option."
Right now, she's focusing on what she can control: her business, which has given her 17 clients and three employees to manage. "I wake up every day and I love what I do," she said. "I love that I get to help people, but I still have my own boundaries and my own life. The freedom of it is just amazing."
She added that she and her husband, whom she married in 2020, are also leaning toward not starting a family, in part "because this country feels out of control."
"I want to be sure that if I do it, then I'm bringing a child into a safe and happy life," she said. "That goes beyond just the four walls of my house."
At times, she still seems surprised by the 360-degree turn her life has taken.
"I don't think I believed, as a teenager who started an unhealthy relationship at 19, that I deserved better," she said. "I just didn't see what a healthy relationship was. If I could go back, I'd tell myself that I'm worthy of so much more."
Ponyrko said she is heartened by the marches and protests in her area, and she — along with prominent women's rights organizations and at least half the country — is figuring out next steps and plans of action.
"Once I get past how much my heart hurts, I'll be ready to fight like hell," she said.