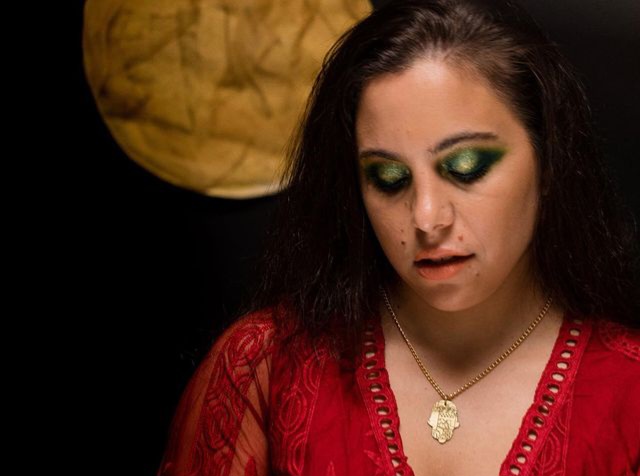 Melissa R is scared – not to mention, fed up.
She's the owner of a New York City public relations firm. But amid rising incidents of antisemitism, she's not sure how much longer she'll be based in the Big Apple – or the United States.
"I don't say that to be a fear-mongering person, or alarmist," she says. But after dropping child off daily at a Jewish school surrounded by cops who guard students against hate speech or attacks, and attending services in a vandalized synagogue, "you can't not feel the walls closing in on you."
Her experiences are part of a broader uptick in antisemitism – a groundswell urged on, in part, by prominent figures in the worlds of politics, entertainment and sports. Basketball star Kyrie Irving shared a link to a film containing antisemitic messaging (a movie hosted by retail giant Amazon, which they have yet to remove); not long after, former President Donald Trump had a Thanksgiving-week dinner with known Holocaust denier Nick Fuentes and musician Ye, who has himself espoused numerous antisemitic beliefs online and during interviews.
"You're watching people you admire – people you cheer for, or whose concert tickets you've bought – basically say, 'F*ck you and your horns. Get out of here,'" Melissa R says.
Antisemitism is a centuries-old form of hatred and oppression that perpetuates stigmas and stereotypes depicting Jewish people as greedy, Machiavellian, or both – resulting in Jews being ostracized, if not outright harmed, throughout history.
In recent years, there has been an uptick in antisemitic speech and action – notable examples include the 2017 Unite the Right rally in Charlottesville, Virginia, and the 2018 Tree of Life terrorist attack in Pittsburgh, where 11 people were murdered – with 2021 setting grim new records. There were more than 2,700 recorded occurrences of vandalism, harassment and more last year according to the Anti-Defamation League, which has been tracking acts of antisemitism since the 1970s.
It's a relatively small community to bear such a brunt – Jews people make up about 2.4% of the total U.S. population. Yet a quarter of those individuals report personally experiencing antisemitism last year, per the American Jewish Committee.
It's not surprising to some. Debbie L, founder of California-based online jewelry store Roots Metals — who requested her last name be omitted "due to the outrageous harassment that I receive" — says she's witnessed the how cyclical antisemitism is, both during her formative years spent in Costa Rica and her time in the U.S.
"As soon as a society is having issues … it shows itself," she explains. And America certainly qualifies, as a nation presently grappling with encroaching fascism, a "tridemic," economic struggles and more. "Antisemitism manifests as conspiracy theories. Jewish people are supposed to have power and control, and supposedly sinister motives that come with it."
She adds, "When there's unrest, people need to blame someone." And the results are as wearying as they are appalling.
Not Enough Condemnation
As a business owner, Debbie L decided to discuss antisemitism through her brand, and she anticipated support from the following of progressive artists she'd cultivated since her 2015 launch. Instead, she was "unfollowed," and worse. "I started getting threats and harassment from really scary people."
Scant oversight at social media giants worsens that problem. Elon Musk's botched takeover of Twitter left content moderation teams gutted, and antisemitic tweets uncontested. A 2021 report found that hateful hashtags untouched by Instagram accrued well over 3 million views – and on Facebook, a whopping 89% of reported problematic posts were left unchecked.
Stacy Harris, a performer and executive editor of Nashville music publication Stacy's Music Row Report, has had similarly demoralizing experiences – hearing colleagues refer to prominent Jewish attendees at professional functions as "members of the Jewish aristocracy," or confess to stereotyping Jewish individuals before realizing Harris, herself, is Jewish.
That's not even the worst of it, she adds. "I have been asked ignorance-based questions – 'Do Jews celebrate Thanksgiving?' – and been told, as the first Jew a particular Grand Ole Opry star met, that he was surprised that I didn't have horns," Harris adds.
Running a business in such a climate is an especially daunting task for these entrepreneurs. Hannah Lavon says she launched her Philadelphia company Pals Socks to showcase the joy of difference through her intentionally mismatched pairs of socks. But rising antisemitism takes its toll on spreading her sunny message. "My mental health has not been amazing," she confesses.
How does one cope? Well, sometimes Lavon turns to humor. "At some point this month I posted a meme that said: 'At times like these, I'm happy Jews have their space laser.'"
But there's real pain and fear behind the jokes – caused by both the antisemitism itself, and inaction from would-be sympathizers. "I have really not seen enough people condemnimg anti-semitism, especially from fellow progressives," she says. "It makes me feel like a large amount of Americans would be totally ok with a second Holocaust – [especially] reading comments from [Ye], and the many people who stood up for him."
Some have attempted to fill that void. President Joe Biden called upon elected officials to speak out against antisemitism, adding that their "silence is complicity." Second gentleman Doug Emhoff, who is Jewish, hosted a roundtable on what he called an "epidemic of hate facing our country."
But there's also a widespread lack of understanding around the issue to contend with. A 2021 survey revealed that 11% of Millennials and Gen-Z-ers believe Jews were, themselves, responsible for the Holocaust, for example; a different study from the same year found that 25% of Americans don't think of antisemitism as a national problem.
To foster understanding and encourage action, these women entrepreneurs say they choose to speak out themselves – posting about it via their personal social media feeds, engaging in tricky dialogs with clients, or in the case of Roots Metals' Debbie L, turning her company Instagram account into an information resource that has amassed over 53,000 followers – many of them, Jewish like her.
"I can't say enough about how empowering it has been to have a community around me," she says of her current following. "Out of all the things I've done with Roots, what I'm most proud of is cultivating a Jewish community that, for me, feels safe and inclusive."
Indeed, these women also agreed that their biggest source of strength comes from connections forged within their own community. "We are all trying to find our safe spaces – that is a universal theme of being human," Melissa R says. "Finding your community, or your tribe – in this case, our literal tribe – and trying to stay together." ◼️