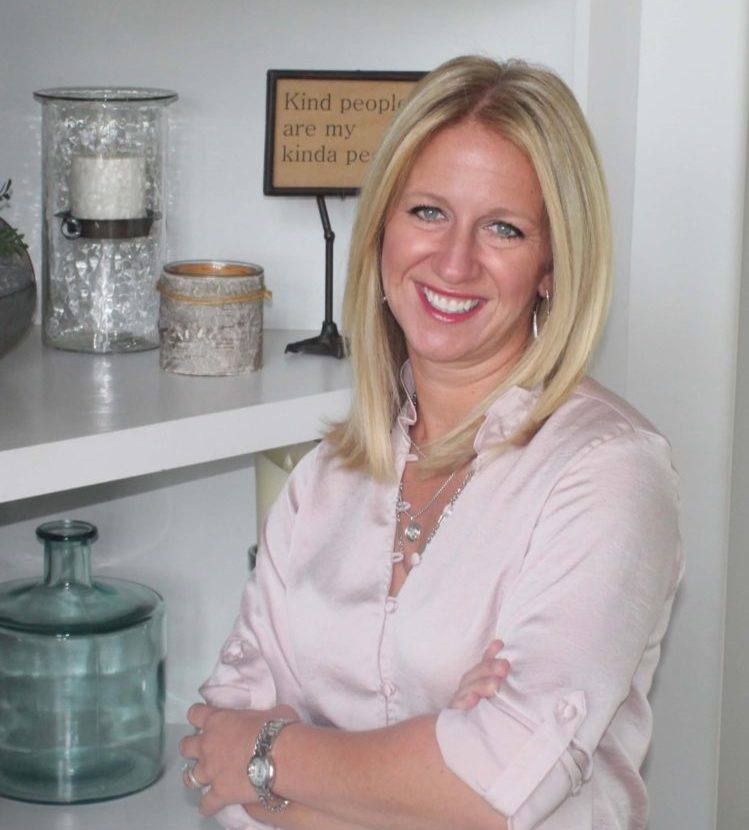 Kirsten Field is an entrepreneur dedicated to inspiring girls through her work. Her business, Kids Crafts makes craft kits for girls that tell the story of strong female leaders and trailblazers, with all the tools needed to complete a project on their own. There's a RBG jewelry box decorating kit, a Frida Kahlo self portrait-painting kit, and even an Amanda Gorman empowerment journaling crafting kit. When Covid-19 hit, Field, who had mainly supplied big chain stores with craft kits for their in-store events had to shift to a retail model and the pivot paid off. Today the Holland, Michigan-based entrepreneur is proud to be inspiring young girls through creative and interactive activities that get them away from screens and into the real world.
Field's story, as told to The Story Exchange 1,000+ Stories Project:
What was your reason for starting your business?
Prior to Covid, we supplied Bass Pro Shops, Macy's, and Cabela's with craft kits for their in-store kids events. When all of their events were canceled, we decided to pivot to a retail model. I saw the impact my business had on my girls. My work had inspired them to start their own small businesses so I wanted to create crafts that would tell a story and empower our girls to dream bigger. When we show our girls examples of successful women — we teach them that anything is possible.
We're on a mission to craft the next generation of mighty women. By sharing inspiring stories of famous female trailblazers or showing your girl how to start her first business, our craft kits go far beyond "playtime." We teach girls valuable skills, help them express themselves through art, and encourage them to think outside of the box.
All Kids Crafts products are developed with these three pillars in mind:
Entertainment: Craft kits are the opposite of screen time. These are hands-on, creative activities that keep your girl happily engaged in real life. By completing a project she'll feel a sense of accomplishment and get a boost to her self-esteem.
Education: Inspire your girl to stand up for what she believes in, give back, or start a business. Each kit in the LeadHER collection tells the story of a legendary leader like Rosa Parks or Frida Kahlo. The InnovateHER kits contain everything she needs to learn how to start her first business.
Empowerment: Our unique craft kits for girls not only empower the ambitious young women in your life, but each purchase also impacts girls around the world. We're proud to donate a portion of our proceeds to non-profits like Malala Fund, Waffles and Mochi, and Girls Write Now.
How do you define success?
My definition of success is having my girls see me run my own company and inspiring them to start their own businesses and believe that anything is possible.
Tell us about your biggest success to date
Designing and providing over 2,000,000 craft kits to Bass Pro Shops/Cabela's in 2018.
What is your top challenge and how have you addressed it?
Social Media is my Achilles' heal. Prior to Covid-19 we didn't have a social media presence. However, we are essentially starting an entirely new company from our pivot so social media will be the heart of getting the word out about our company and our mission.
Have you experienced any significant personal situations that have affected your business decisions?
In 2017, I was working a full time job along with trying to run our company. The stress of both was too much for my body. I ended up going to Mayo for my symptoms and the result was I had too much stress and it was killing me. At that moment, I decided to quit my day job and move to full time at my company. In 2018, I ended up having the most profitable year to date and was scheduled to keep growing until Covid hit.
What is your biggest tip for other startup entrepreneurs?
I wish I had known the resources that are out there for women entrepreneurs. My business is certified by the Women's Business Enterprise National Council and I wish I had known about this resource and done the certification years ago. There are so many valuable resources you can tap into by being a woman-owned small business.
How do you find inspiration on your darkest days?
My faith. I have never seen God show up more than in my business.
Who is your most important role model?
My dad is my most important role model. He has taught me to always do the right thing, even if it costs you, be true to your word and always be ethical in every decision you make. ◼
Check out our Advice + Tips for entrepreneurs starting-up
Watch our latest videos
Subscribe to our podcast