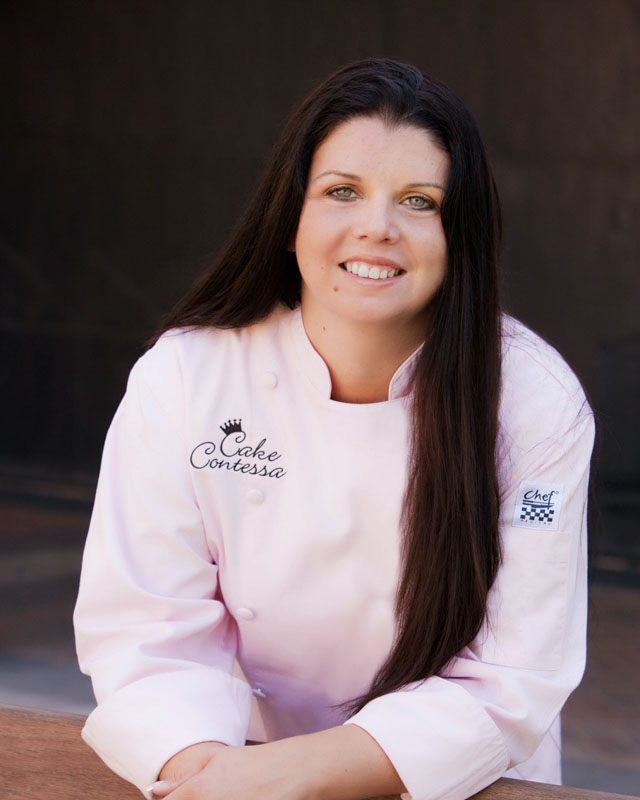 Lanette Miles is a Seattle, Washington-based pastry chef who enjoyed years of running a successful catering company. A veteran small business owner with fifteen years of experience under her belt, before the pandemic, Miles' business catered to weddings in multiple states. But then, COVID-19 hit. As small business owners in the food industry have struggled across the country in the wake of the pandemic, Miles, like so many others, found herself switching gears and moving sales online to make ends meet. Today her business, Contessa The Baker, ships cupcakes, cookie sandwiches, cocktail cakesicles, and other sweet treats across the country, bringing her creations to a wider audience.
Miles' story, as told to The Story Exchange 1,000+ Stories Project:

COVID-19 is the reason we went online. Previously I had been a full service catering company that worked in three states, all with opposite wedding seasons which made it manageable. I love catering, I find it very exciting and I love to create. However, where I live there have not been any weddings since March 16th of last year. All the weddings have been moved or canceled due to the Pandemic. The loss of the wedding business didn't leave with a lot of options; take out or delivery food in my area isn't really a thing as I live in the mountains in a remote area (one of the reasons I loved to travel for work was the excitement itself of traveling).
Years ago before I started my catering company I made cakes and delivered cupcakes. I saw online that people were buying shipped bakery items, so I decided to get back to my roots and try it out. I made it my mission to figure out packaging and have a website designed. I figured I might as well try.
[Related: A Brooklyn Bakeshop's Sweet Milestone in a Sour Year]
My biggest success to date is that I have been self employed for 15 years. When I decided to quit my job in corporate America, I worked for the Ritz Carlton. It was a really good job with great benefits. But I was also a single mom at the time and I did not want to miss another holiday at home with my family. I was done making crepes for Sunday brunch. So I put in my notice and quit. When I set up my own catering business things took off right away. I was busy all the time but I decided that if I was going to be working on Sundays or holidays, it might as well be for myself. Eventually I had enough business that I didn't need to! That is success for me – being able to set your own schedule when you have a family.
Right now my greatest challenge is being seen. I have everything I need to have this great bakery business but I have to be able to be seen by the right people. I'm paying for advertising at the moment, but even with paid ads there is always someone who is paying way more than you! I really need a marketing person. Some day I hope to be blessed with no shipping delays even through the holidays. But shipping with COVID-19 has been even more expensive and complicated. My products have to go overnight or be delivered within at least two days so they arrive fresh.
[Related: An Immigrant Founder Uses Food to Lift Up Her Latino Community]
Everyone who is struggling and hasn't given up yet, is an important role model to me. There are a few bakeries that are really doing well that are not on corporate sites with their products. It's not easy to get on those sites – I have tried. I'm happy to see other bakeries succeeding.
Check out our Advice + Tips for entrepreneurs starting-up
Watch our latest videos
Subscribe to our podcast