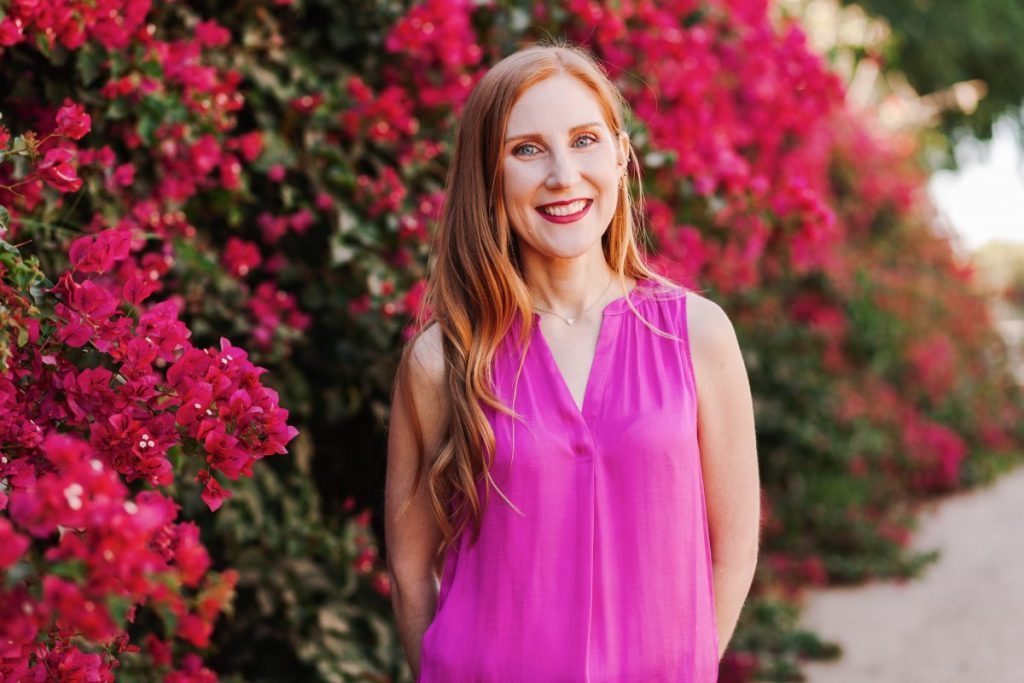 When Laryssa Wirstiuk finished graduate school in 2009, she found herself entering a job market where the positions were scare and the competition fierce. She managed to piece together a busy work schedule with freelance gigs, but wanted something more stable and long lasting, thus Joy Joya was born. Today the Los Angeles, California-based entrepreneur has found her niche providing digital marketing services to jewelry brands; it's work that she's passionate about and gains a deep sense of accomplishment from knowing she's helping small businesses succeed through her talent and hard work.
Wistiuk's story, as told to The Story Exchange 1,000+ Stories Project:
What was your reason for starting your business?
My business idea was born out of a "quarter life crisis." I finished graduate school in 2009 in the midst of a financial crisis when job prospects were scarce. As a result, I started my working life hustling and freelancing, trying to make ends meet and to build some semblance of a career path. After a few years of doing that and feeling tired from the grind, I decided to combine my two passions – jewelry and digital marketing – and try my hand at launching a more "legit" business, something that would allow me to create more structure and stability than freelancing on a piecemeal basis. I saw a need for digital marketing services in the jewelry industry, especially for smaller, independent brands, and I felt confident that I could support them with my skills and talents.
How do you define success?
My definition of success is pursuing your passion and letting your individual gifts and strengths shine while helping and supporting others in their journeys through life. The times when I feel the most successful, I'm confident that I helped someone view a new perspective, regain their motivation, achieve a goal (no matter how small or large), see the way forward, or overcome a hurdle. I particularly like working with small business owners and even solopreneurs because I get direct access to them; I can see the expression on their faces when I'm making a difference and even when I can be doing better to help them. The one-on-one relationships I have with my clients keep pushing me to be my best and to keep challenging my own definitions of success.
Tell us about your biggest success to date
My biggest success to date was writing and publishing my book Jewelry Marketing Joy. For a couple of years, it was just a twinkle in my eye, and I knew that I would need to challenge myself to write a book about jewelry marketing. This overwhelming task would allow me to utilize my special gifts of creative writing, communication, and marketing knowledge and to share them in an accessible and affordable way. I spent nine months working on the book, from drafting my initial outline to publishing it in October 2020. I'm still extremely proud of the finished product and feel that it accurately represents my voice, my values, and my expertise.
What is your top challenge and how have you addressed it?
I definitely struggle with work/life balance. I'm super passionate about my work; it's a hobby for me as much as it is a business. I could work on my business all day long if left to my own devices, but I know that this approach can quickly lead to burnout. I find it very difficult to set boundaries with myself, and I need to intentionally take time away from my work. I have to set rules about things like when I can check my email or when I must stop to take a lunch break.
Have you experienced any significant personal situations that have affected your business decisions?
Before becoming an entrepreneur, I definitely struggled at some jobs with negative work environments, abusive bosses, and other bad situations. I really lacked confidence in some of my skills, and that self doubt held me back for a long time. Becoming an entrepreneur has really helped me step into my own light.
What is your biggest tip for other startup entrepreneurs?
Starting and growing a business is a marathon, not a sprint. You have to pace yourself for that journey and establish a work-life balance that will sustain you for the long haul.
How do you find inspiration on your darkest days?
I remind myself that the "universe" knows better than I do. I try to surrender myself to the idea that something better and brighter is always on the horizon, and it's probably something I never even could have imagined for myself.
Who is your most important role model?
My role models are actually my clients. I'm so inspired by them and their dreams and businesses, and it motivates me to work harder to serve them.
Check out our Advice + Tips for entrepreneurs starting-up
Watch our latest videos
Subscribe to our podcast