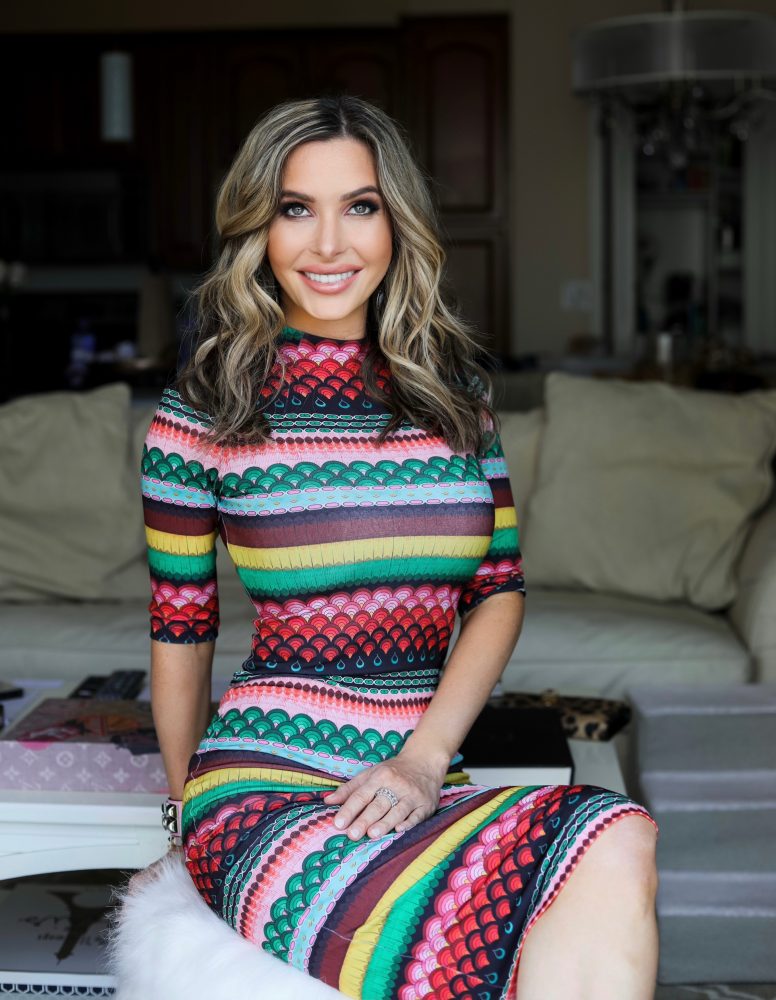 Laura Fedock is a life-long fashionista, who went straight into the industry after college. After working in retail and department stores, Fedock had amassed enough clients through her work as a stylist and personal shopper that it was time for her to branch out on her own. Today Fedock runs Life + STYLE by Laura, her Dallas, Texas-based company where she works as a personal shopper, wardrobe consultant and VIP concierge. But Fedock sees herself as so much more than just a stylist; she helps her clients through their wardrobes with numerous aspects of their lives and counts their happiness with the finished product as her biggest success.
Fedock's story, as told to The Story Exchange 1,000+ Stories Project:
What was your reason for starting your business?
I have always had a strong passion for fashion, going all the way back to the early age of three. Yes, three. Fast forward to my mid-thirties, in addition to having a keen eye for fashion, I also share a strong desire to help people. My mother was the person who encouraged me to start in the fashion industry on the retail side post-college. After following her advice, I started working at Nordstrom North Park in Dallas,Texas. Several years later, I outgrew the four walls of one retailer and decided that I needed to venture out on my own in order to best service my large client base. That is precisely when Life+Style by Laura became a reality. From Target to Hermès, I am now able to go wherever my clients need me to go. I have also evolved my business beyond just fashion styling and shopping to include full closet organization projects, VIP concierge services, and brand collaborations. I am beyond grateful for where my business is today. More grateful than I can possibly put into words.
How do you define success?
Success to me means growing each day, and constantly evolving with the ever-changing fashion industry. I enjoy going above and beyond for each and every client.
Tell us about your biggest success to date
Great question. Growing my business and loyal client base to the level of success it is at currently. I could have never imagined having this much fun, success and growth with my very own fashion business. No two days are the same, and I wouldn't have it any other way. Even further, I am extremely proud of the relationships I've established with numerous luxury fashion houses (i.e. Alice & Olivia, Fendi, Valentino, Veronica Beard, etc). Working directly with these brands adds a new dimension and level of exclusivity for my clients (and myself).
What is your top challenge and how have you addressed it?
The biggest challenge I have had is assuming that other people have the same level of passion and work ethic as I do. I'm such a perfectionist with my work, and if I don't have the answer or solution, I find it — immediately. I am so determined to do an amazing job with every project for every client no matter how big or small the project is. In the process, I have learned that it is so important to be constantly learning and evolving while building a positive team around me as my business continues to grow. I definitely thrive off of a network and team that shares the same positive outlook and enthusiasm as I do.
What is your biggest tip for other startup entrepreneurs?
You have to have a good support system; that is a major key. Also, it is so important to be honest and trust your gut. I have built my entire business on honesty. If something does not feel right, you have to trust your intuition. It exists for a reason – please listen accordingly.
How do you find inspiration on your darkest days?
Well, first and foremost, my 15-year-old Yorkie, Riley, is pretty amazing. I don't have children yet, but I do have a precious fur baby. His is the sweetest soul. And besides Riley, it means the world to me to see the smiles on my clients' faces. After all, I'm helping people. Yes, fashion is a major component of what I do, but beyond fashion I am truly helping my clients. With that being said, I actually hate calling them "clients", because all these people have names. I adore every single person I help. They feel like family to me. And it is so amazing to know that every day I am adding to their overall happiness and quality of life. It's beyond rewarding.
Who is your most important role model?
I have two – my parents. Gosh, my parents are incredible. Seriously. To know them is to love them. And they have always loved and supported me unconditionally. I would not be the woman I am today without them. I'm forever grateful. They are legends in my book. And I know my brother is soaring high in Heaven agreeing with everything I have just said. True legends.
Check out our Advice + Tips for entrepreneurs starting-up
Watch our latest videos
Subscribe to our podcast