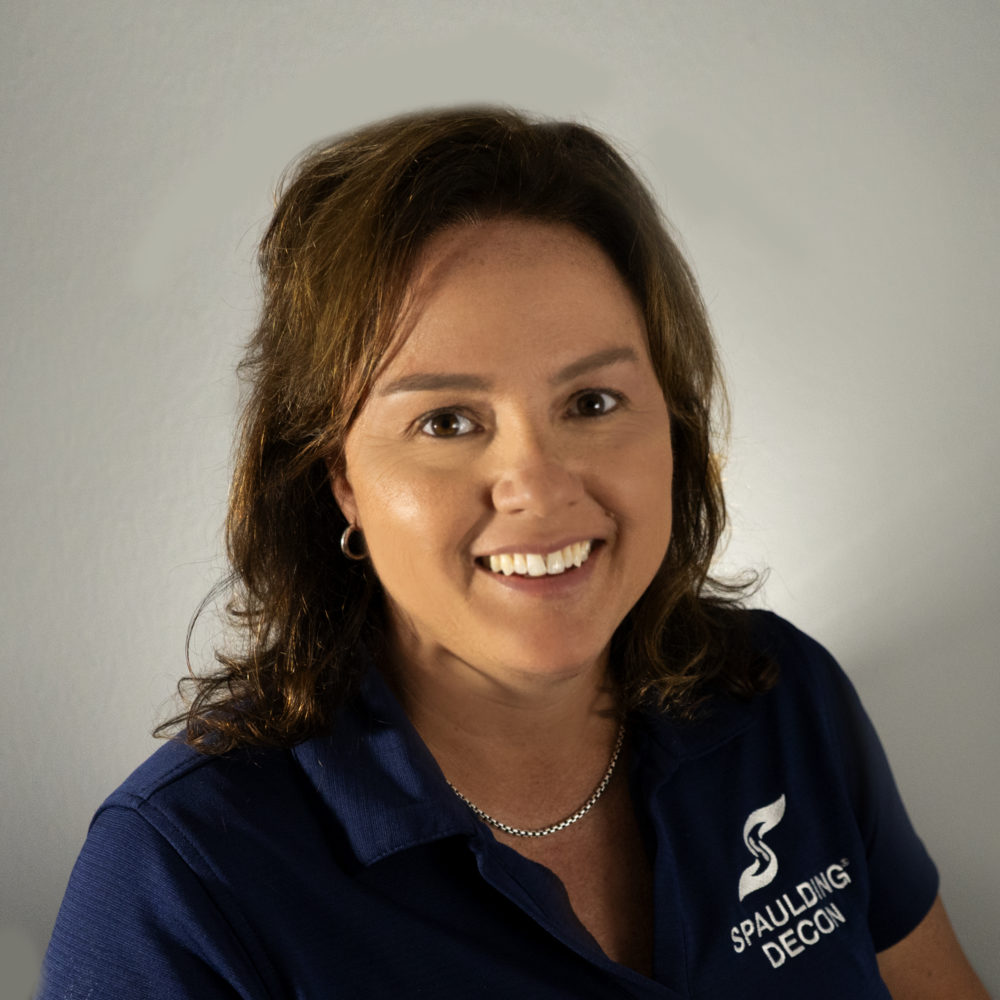 Working as a police officer, Laura Spaulding gained first-hand knowledge of what it means to work at a crime scene. The families of victims are under severe emotional distress and usually they are left to clean up the scene themselves. Spaulding was shocked to learn there wasn't a service available to help clean up – so she decided to do something about it. In 2005 she started her business Spaulding Decon, which specializes in cleaning up homicides, suicides, accidents and unattended deaths. For the first year in business, she was a one-woman show. By her second year she began to hire employees and expanded into cleaning up meth labs and hoarding. Today the Tampa, Florida-based entrepreneur runs a multimillion-dollar company, which she says is the first nationally franchised decontamination service to offer crime scene cleanup in the U.S.
Spaulding's story, as told to The Story Exchange 1,000+ Stories Project:
What was your reason for starting your business?
I was a police officer who became disenchanted with the low pay and terrible hours. I was looking for a business to start and was frustrated because I had no money to buy a franchise or start my own thing. One night I was working a homicide and the victim's mom asked me when we were coming back to clean up the scene. I didn't know the answer other than 'we don't do that.' I asked around to my colleagues and no one knew who did it. I felt bad for her but I started researching to see whether there were people that did that. There was an unfulfilled need in the community for crime scene cleaners.
How do you define success?
To me, success is doing what you want, when you want to do it, however you want to do it. As an employee I always felt that I had no control over my life because I was living someone else's vision. Success is being able to create the life I want on my own terms. The most rewarding thing about entrepreneurship is freedom.
Tell us about your biggest success to date
I made the Inc. 5000 list last year. I never dreamed that would be possible. We ranked #798 out of 5000. I started this company with no seed money, and I've never had a business loan or venture capital infusion to grow my business. So this accolade was both surprising and very rewarding given the humble beginnings.
What is your top challenge and how have you addressed it?
Investment into me and my business has never existed despite me trying constantly to make it happen. Because of this, my growth has been very slow. It is frustrating to see a lot of entrepreneurs get unlimited amount of funds to grow their business and I have never received a dollar.
The industry is also unique in that we are dealing with people in the worst times of their lives. A death is never easy even if it's expected. The technicians are special people. They have empathy, and yet they are focused on getting the scene clean so the family doesn't have to see it. The job is physically demanding, and emotionally draining. The average life span of a tech is 6-9 months. Physical fitness is the hardest part of the job. We wear a Tyvek suit and a respirator all day, every day. The environment is often a confined space, hard to move, hard to breathe, and you are cleaning up human skin, decomposition fluids, brain, blood, jaw, teeth etc.
Have you experienced any significant personal situations that have affected your business decisions?
I have experienced discrimination my whole life. My family, the military, the police department, potential investors etc. I have always worked to prove a point. That point is that betting against me will always be a losing bet. I started with no money and no support. I had everything going against me and I managed to rise to the occasion.
What is your biggest tip for other startup entrepreneurs?
Never give up.
How do you find inspiration on your darkest days?
Focus on your goals. See the message in the darkest times.
Who is your most important role model?
My role models are my employees. They are great at their trade and watching them grow and be successful is very rewarding. ◼
Check out our Advice + Tips for entrepreneurs starting-up
Watch our latest videos
Subscribe to our podcast