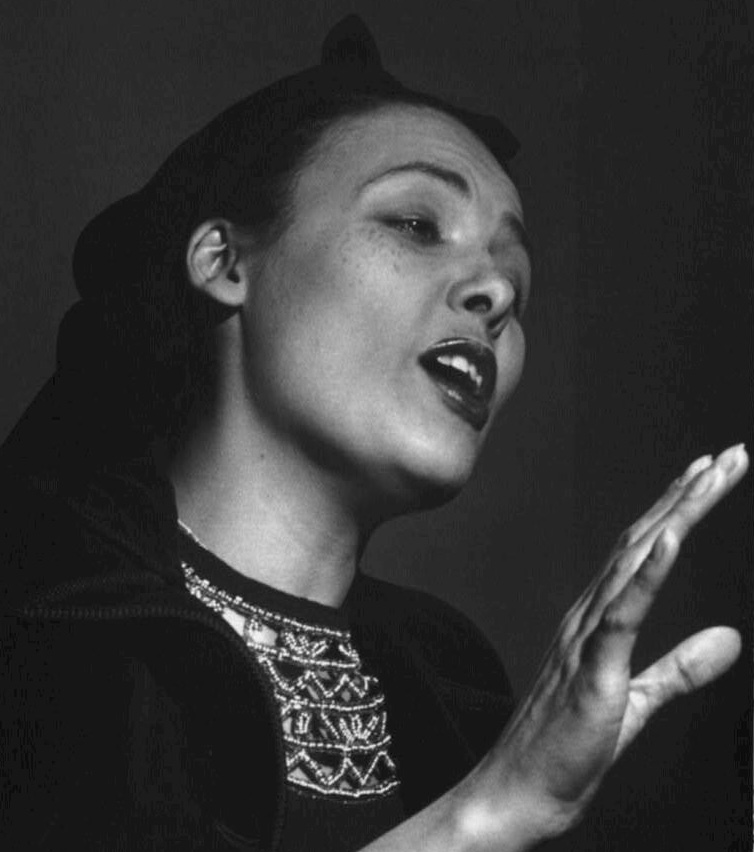 Lena Horne died over a decade ago, but this week, her name is once again in lights on Broadway.
The Brooks Atkinson Theatre, built on West 47th Street in New York City in 1926, has been renamed the Lena Horne Theatre in honor of the late actress, singer, dancer and civil rights activist.
A celebration at the theater on Tuesday saw a massive turnout of performers, politicians and members of Horne's family.
"I didn't realize how emotional it was gonna be, and now I'm weeping buckets," Horne's granddaughter, Jenny Lumet, told People. "To have her always be in New York City in the theater district, it means everything."
Lumet was joined by speakers from the NAACP, Governor Kathy Hochul and Mayor Eric Adams. There were also speeches and performances from actors like Vanessa Williams, LaChanze and Audra McDonald of Black Theatre United, the racial equality advocacy organization that campaigned for the dedication.
Horne was born in Brooklyn in 1917 to parents of African, European and Native American descent. She dropped out of school at age 16 to sing at the Cotton Club in Harlem, and at age 17 made her Broadway debut in Dance With Your Gods.
She later joined a well-known white swing band, the Charlie Barnet Orchestra, but was unable to stay or socialize at many of the venues in which the orchestra performed because of racial prejudice.
"As gorgeous as she was, she was a woman of color," actress Vanessa Williams told CBS News. "She still [had] discriminating circumstances and roles weren't given it to her."
Horne eventually became the highest-paid Black entertainer of her time and moved to Hollywood, where she wielded her power as a civil rights activist.
She refused to play roles that stereotyped Black women, a stance that many found controversial, and also declined to perform for segregated audiences of troops during World War II.
Horne famously attended the 1963 March on Washington in 1963 and performed at rallies around the country on behalf of the NAACP and the National Council for Negro Women.
Horne died in May of 2010 at the age of 92 in New York City. At the recent celebration, Lumet encouraged the crowd to follow her grandmother's message:
"She would say, 'Let it soar. Let your cup runneth over. Do your thing. Make more art and believe."