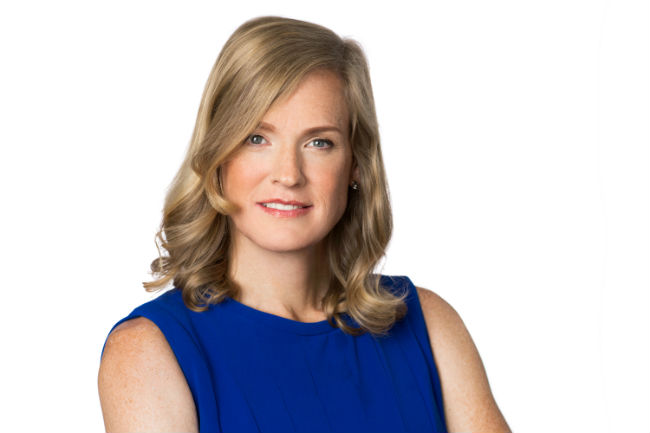 Editor's Note: This post is part of a project on LGBT women business owners. Read more here.
Vivienne Ming is all about maximizing human potential.
Currently, the serial entrepreneur is the executive chair of Socos LLC, a Berkeley, Calif.-based ed-tech company she co-founded in 2011. Socos uses student performance data to make learning more interactive in classrooms from kindergarten up through college.
She's also vice president of Shiftgig, an app that helps companies and talent find one another more efficiently, as well as a board member and advisor to several finance and business organizations.
Ming's drive to simplify and improve people's lives was borne from her own journey toward self-actualization. In her 30s, Ming underwent the process of gender transition — a decision she celebrates to this day. "I challenge anyone to say I'm not better in every way now," she says.
She also believes her personal struggle has benefitted her career — that navigating the world while trans better prepares people for the rigors of entrepreneurship. "Women and men who have gone through gender transition have proven they can do something enormously difficult, for the sake of positively changing their lives and the lives of those around them," she noted.
Years ago, Ming struggled significantly with who she was and what she wanted to do with her life. In the 1990s, she was a pre-transition college dropout working at a sci-fi film production company (despite a limited interest in filmmaking). It's a time she refers to as "literally another life."
Unhappy with her situation at the time, Ming took several large steps — as a person, and as a professional — to change the course of her life for the better.
First, she refocused her career by completing her education; she earned her Bachelor's degree in cognitive science from the University of California, San Diego in 2000, and both her Master's in science and her Ph.D. from Carnegie Mellon University in 2006. Then, she became an entrepreneur, launching several tech startups — most of which are still in operation today — with Norma Ming (née Chang), her former college classmate and current wife.
The result? Ming is a well-regarded figure in the tech, business and LGBT communities, often interviewed for publications like The New York Times, O Magazine and Forbes. And her business is blossoming; Socos is now on the brink of launching its first consumer product. Though she declined to disclose details, Ming said the new offering could offer exciting opportunities for educating lower-income students.
And she has found personal fulfillment as well. Now 43, she and Norma are the proud parents of two children, 8-year-old Felix and 4-year-old Athena — full-time work in and of itself.
Perhaps that's why, as her company turns a page in its history, she has begun contemplating a new chapter for herself.
No matter what, she vows to continue fighting for diversity in the business world. She's assisted in and published extensive research on what she refers to as "the very real cost for being different." And her work with StartOut, a nonprofit that fosters LGBT business ownership through resources like a lesbian entrepreneur mentoring program, is an effort to combat that trend.
"You can't truly opt out of those differences in our society," she says. "But research also shows that one way marginalized groups can make an impact is through entrepreneurship."
She will also continue to take on public speaking engagements. But even those are a nod to her impending life shift, often centering on the concept of reincarnation.  "I don't know exactly what my future will be, but I'm ready to find the next big step," she says of her professional future. "In the next 18 months, I'm going to 'die' — and that's awesome. I'm going to live a new life."