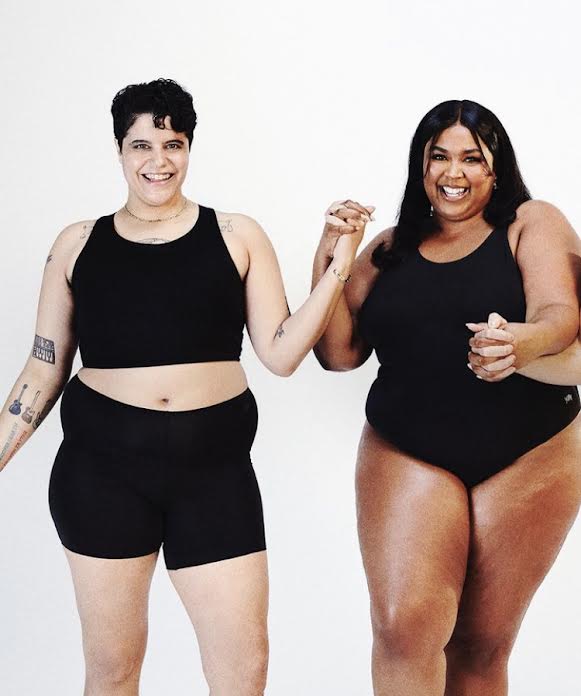 When Lizzo first launched her clothing brand, Yitty, last year, she said she wanted to create shapewear that is size-inclusive. Now, she's creating gender-inclusive shapewear as well.
The singer recently announced Yitty will be rolling out its first line of gender-affirming shapewear called "Your Skin." The collection will feature a binder top and a tucking thong – garments frequently worn by transgender and gender-fluid people. In a post on Lizzo's personal Instagram, she recalled watching videos of people crafting their own wrapping and tucking garments.
"And I wanted to help," she wrote. She and her team at Yitty have now spent the past two years designing garments and perfecting them through "extensive wear testing, community feedback and attention to detail" and are set to launch the collection in late summer 2023.
This announcement comes right in time for International Transgender Day of Visibility, celebrated on March 31. While many companies have come under fire for "rainbow washing" – a performative display of support for the LGBTQ community without any desire to affect real change – Lizzo's new collection would appear to be based on true allyship.
"We believe in radical self-love for people of all gender identities – including the trans, non-binary, gender-fluid and gender non-conforming communities that have been chronically underserved," the company wrote on Instagram. "So, we decided to take our expertise and create styles that serve those very same communities."
Lizzo, a four-time Grammy award winner, has long been a champion of the LGBTQ community, from releasing the anthem "Everybody's Gay" to speaking out against the new Tennessee bills targeting trans and nonbinary youth. She has encouraged inclusivity within her fanbase, and once told the Gay Times "the LGBTQ community has embraced me as one of their own."
Many of her LGBTQ fans are already expressing their gratitude for "Your Skin" in the comment section with hundreds of red heart and fire emojis. While some fans have inquired about whether these products will be available in Canada and Europe, another fan wanted to know if it's possible to donate money to provide these gender-affirming garments to those in need.
Lizzo confirmed she has read many comments about how Yitty can offer more to the non-binary, trans and gender-fluid community, and told fans she wants to hear more. "Your feedback is not only valuable but a necessity to us," she wrote. "Because we do this for YOU. Every Damn Body."