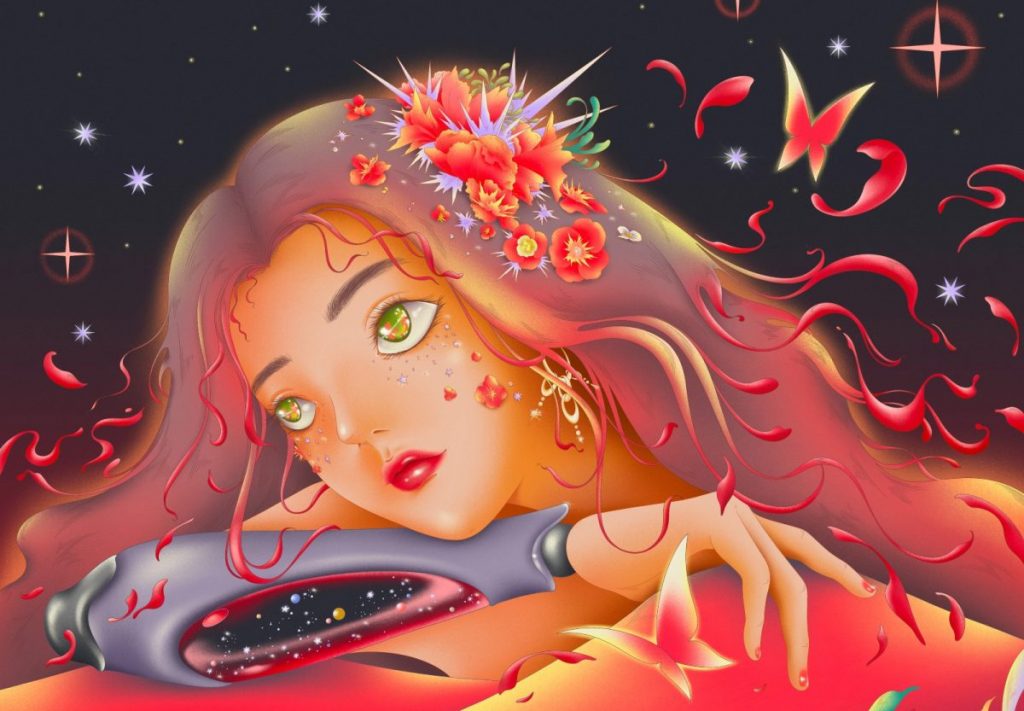 L'Oreal Paris USA wants to give a big boost to women artists in the NFT market. 
The cosmetics giant recently announced an auction of NFT digital works crafted by five online creators — Amber Vittoria, Arina BB, Hueman, Lili Tae and Puks.
"As a brand that is deeply committed to empowerment and inclusion, we are proud to build on our mission of supporting women and giving these artists a global platform to showcase their work," marketing senior vice president Maude Brunschwig said in a press release. 
An NFT is a digital asset that marks ownership of products that live online, like art or music. The acronym itself stands for "non-fungible token," which means it's a non-interchangeable token.
NFTs are purchased (using money or cryptocurrency) to assign unique ownership of most any type of digital creation to the buyer. Think of it along the lines of procuring a coveted baseball card — it has an agreed-upon monetary value, but the card itself cannot be exchanged as currency.
Buying an NFT gives someone unique, exclusive ownership of a property — in the case of the L'Oreal Paris USA auction, works of digital art. (This explainer can shed further light on the subject of NFTs and their role in the broader art world, if you're interested. Meanwhile, if you're wondering how one even displays an NFT, big brands like Samsung and LG sell digital TVs that resemble picture frames, which can display digital artworks, while some collectors use physical prints for display.)
But like scores of other emerging technologies and markets, the NFT art world is rife with gender bias. A recent study shows that just 5 percent of NFT art sales went to confirmed women creators. And considering how big the market is — in the first half of 2021, $2.5 billion in NFTs was sold — it matters that women break further into it.
That's the part L'Oreal Paris USA is hoping to change with its latest effort. "Through this program, we want to bring attention to the gender disparity in the NFT space and hope that we can shine a light on the women already working within the sector, while attracting more women artists and buyers," Brunschwig explained.
Participants say they were happy to have the opportunity. Lili Taie, one of the artists commissioned, said in the press release that, beyond finding empowerment for herself as a digital artist, "this project is [also] an opportunity to inspire confidence through my artwork."
All of the profits from primary sales will go to the artists themselves. A portion of any secondary sales made on these NFT artworks, meanwhile — which would be tracked using blockchain technology — will go to L'Oreal Paris USA's philanthropic arm, Women of Worth.