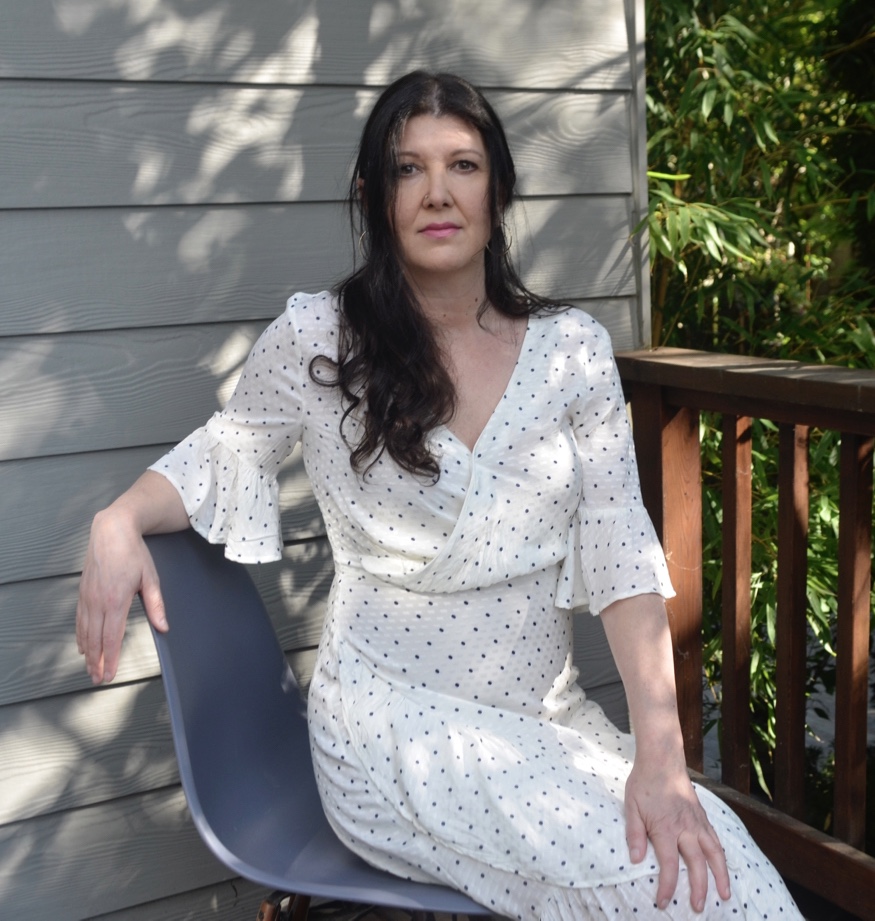 Lori Peck knows first hand the benefits of using CBD, having incorporated the cannabidiol into her own health practice while battling cancer. In addition to creating a high quality CBD product she also wanted to build a socially conscious business that supported human, civil and women's rights. And so her CBD infused product line CAASI was born. And while business is good for the Portland, Oregon-based entrepreneur, Peck has had to deal with some pretty big challenges this year; from the pandemic to the West Coast wildfires, 2020 proved to be a tough year to be starting a business. Nevertheless, she persists.
Peck's story, as told to The Story Exchange 1,000+ Stories Project:
I'm a cancer survivor who went through life changing events in a short window of time. I believe that how we move forward in the face of adversity determines our outcome. I know that people with the same mindset understand that what we put in and on our bodies matters. I started this company because I want to help people enjoy CBD (one of many tools I used to help myself) and to support human, civil and women's rights.
For me, success is realizing that I am part of something bigger than myself. Reaching goals that can sustain a business. Attracting amazing employees who respect each other and want to work toward common goals. Educating people and making an impact by giving back to underserved communities. Having people want to buy our products and be part of the engaged community we are trying to create plus having a work life balance and knowing that my daughter sees how hard I work for her, for us and others…that is how I measure success.
[Related: Meet the Cannabis Queens: 9 Women in Weed You Need to Know]
I'm self-funded so I would say my biggest success to date is starting a new cannabis business in one of the toughest times possible. I sell premium hemp infused wellness products. The legal cannabis industry is still new. It's full of regulations that are different from state to state and they change frequently. Starting a business takes planning and strategy so all of this started well before the pandemic hit, but launching our website and starting operations coincided with the beginning of the pandemic. We've experienced transit delays on packaging and items we needed to get started and all facets have been affected in one way or another, but the biggest for us has been the impact it has had on shipping carriers. The pandemic has cost us a lot of unexpected expenses and multiple delays.
We also work to be a business of impact and we support Black Lives Matter, so we paused any ads or digital posts out of respect at the beginning of the movement. We also experienced the interruptions of the West Coast Wildfires that affected a few of our vendors and was very close to home so it was very difficult to operate for a few weeks. We're not unique in this way, we know that there are so many people and businesses that have experienced the same circumstances, but when I consider that we haven't had our first round of funding and I wake up each day, still in business, with people placing orders and wanting to collaborate with us, I consider that a win and I feel fortunate.
My top challenge is that soon we will need funding to scale and right now, we're just focused on doing what we need to do to become investor ready. Why I say that's our top challenge is because I have a strict budget and do whatever I can to keep costs down. That said, it can be hard to manage all the things that need to be done to keep a business running and growing, with minimal help, while still making sure that all the things we will need to have organized for investors is happening simultaneously.
[Related: Women Are Getting Shut Out of the $12.2 Billion Cannabis Industry. Here's Why]
I work with one person freelance and part-time, the rest is up to me. While we are updating our financial accounting and getting everything in order, I attend webinars, research investors and network with professionals that can connect us with those funding opportunities within our industry. I'm focused on getting everything in order, so we're ready to go when the time comes. It's a real challenge but I know I have to stay focused, so we can push through and get to the next level.
I can't pick just one role model…there are so many amazing women that I consider role models! Mia Reddy of Dehiya Beauty does an amazing job with her beauty line. Jennifer Skog Founder/Editor in Chief of MJ Lifestyle magazine. My close friend Vida Shore who has her own interior design firm but has power tools and builds things when she feels like it. She also manages to care for her family, be an amazing friend, cook soup for the homeless and dish it up out of the back of her car and sits on the board of The Oregon Hemophilia Foundation.
My seventeen year old daughter who struggles with anxiety and depression but still managed to have excellent grades in high school and get early acceptance to NYU is also one of my role models. I try to be a great role model for her but she truly inspires me. Oprah…self explanatory. And last but not least my mother who was raised in less than desirable circumstances and did her best to help me have opportunities that she never did. There's just not enough room for me to write about the amazing women that I consider role models. I am in awe of so many daily and love to see women supporting women and making the world a better place.
Check out our Advice + Tips for entrepreneurs starting-up
Watch our latest videos
Subscribe to our podcast