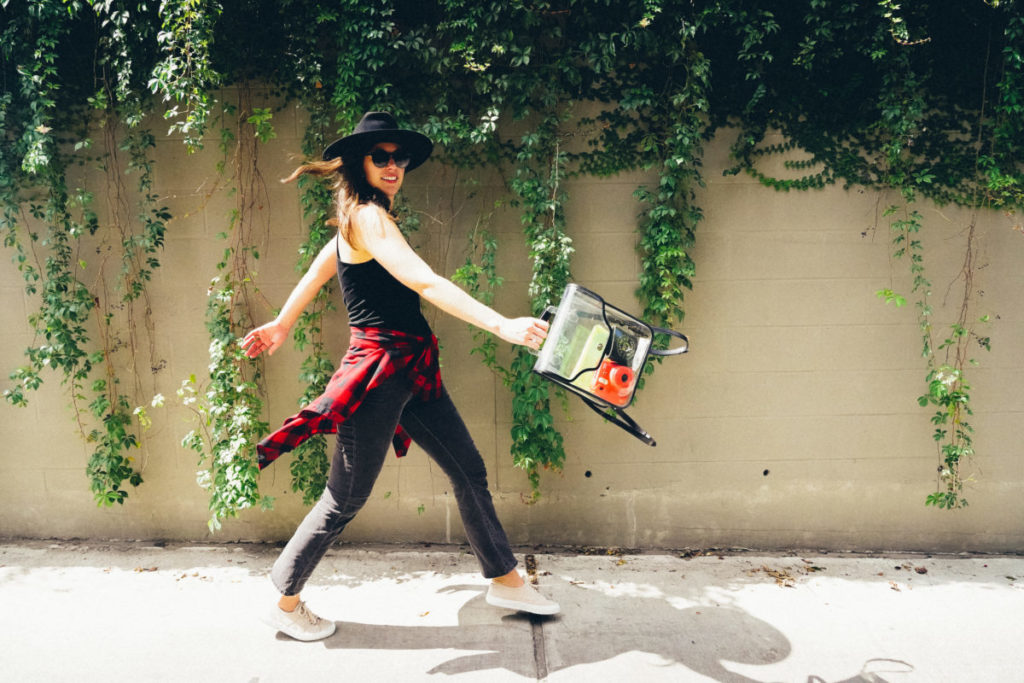 When Margo Fery was not allowed into a football game because her bag did not meet the stadium's requirements she started searching for a stylish purse that did. Many large venues now require bags to be clear, so the contents are visible, but Fery couldn't find a clear bag that wasn't a ziplock or a very expensive designed PVC handbag. So she decided to create her own line and thus Margo Paige was born. The Austin, Texas-based entrepreneur faced some challenges launching right before the pandemic but has managed to weather the storm while focusing energies on new avenues for marketing and sales.
Fery's story, as told to The Story Exchange 1,000+ Stories Project:
Please Explain your reason for starting
After being turned away from a football game for not having a handbag that met the clear handbag requirement, I went home to see what was available. Clear purses were either priced over $200 or they were inexpensive and would break on the second use. I knew that clear handbags could be stylish, sustainable and affordable. This catapulted into a venture of starting my own company, Margo Paige. We focus on sustainable materials and practices. Our designs are multi-functional and made to last. We hope we can revolutionize the way people view clear handbags and sustainability.
How do you define success?
Failing is success. Learning how to fail is a pivotal moment and at times, it will happen more than once. Being able to learn, pivot and implement new strategies into your life or career is what will make success. You don't learn success from achieving every step because at the end of the day, you won't be able to pinpoint what brought you to the success. Success has a different meaning for all, it's important to develop your own definition and affirm it when good or bad things happen.
What is your biggest success so far?
I launched three months before the pandemic hit with a product that is designed for individuals attending large events. Needless to say, it was a less than ideal time. I'm proud that MP was able to stick through the pandemic. It was another way to validate the idea behind the company – that people want sustainable and clear handbags. We are still learning, but as a small business, surviving a pandemic is a pretty big success.
What is your top challenge and how have you addressed it?
Sales and marketing. The internet is an expansive tool where you can learn pretty much any topic at the tip of your fingers. I've enrolled in a few marketing classes and a certificate program at Parsons focusing on Fashion Sustainability. Being able to collaborate and learn from other people has allowed me to better curate my own tactics with MP and receive feedback in real time.
What is your biggest tip for other startup entrepreneurs?
Consistency. When starting, consistency is key for everything you do in order to create any growth. This goes for business and in realms of personal life as well.
How do you find inspiration on your darkest days?
Asking what my future self wants.
Who is your most important role model?
Myself. It sounds silly, but it's imperative for me to continue to inspire and have gratitude for my journey-personally and professionally. Being a role model requires a lot of self reflection of what you can bring to the world. I want to continue to take what I've learned, what I inspired to be from my past and continue to project that into my future. It's holding myself accountable to be the best version of me. ◼
Check out our Advice + Tips for entrepreneurs starting-up
Watch our latest videos
Subscribe to our podcast