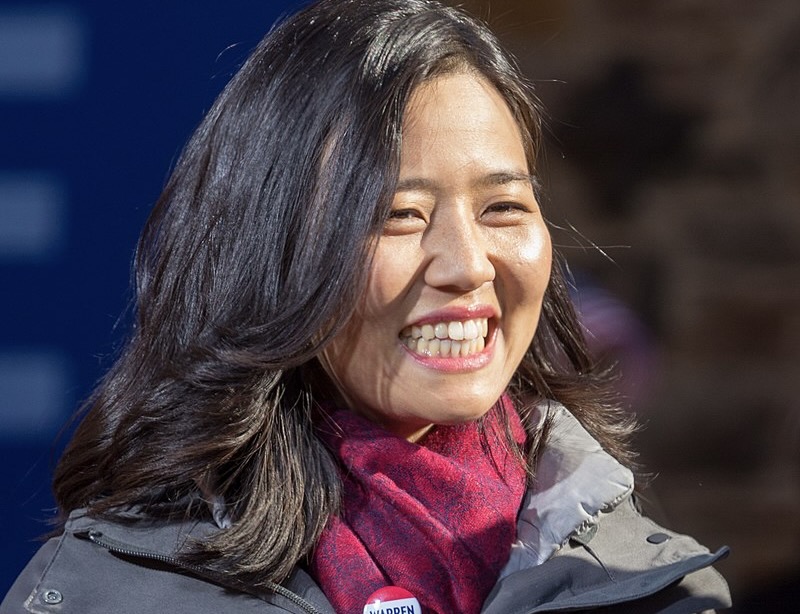 A 36-year-old mother of two and daughter of Taiwanese immigrants ended a long tradition of white male mayors in Boston, signaling a progressive turn for a city steeped in American history and tradition.
Michelle Wu will be the first-ever woman and person of color to run Boston, according to CNN. In a race that showed a new direction for the city, Wu defeated Annissa Essaibi George, also a woman of color.
"From every corner of our city, Boston has spoken. We are ready to meet this moment. We are ready to become a Boston for everyone," Wu said following her win Tuesday night. "I want to be clear, it wasn't my vision on the ballot, it was ours, together."
A Harvard Law School grad, Wu grew up in Chicago and was previously the president of the Boston City Council. To prove women can do it all, she would often bring her babies to council meetings, according to the New York Times. 
George ran on a more moderate platform compared to Wu, according to NPR. Wu advocated for climate policies supportive of the Green New Deal, a fare-free transit system and rent control and stabilization — not surprising given that one of her mentors is Elizabeth Warren. 
Wu ultimately won the vote thanks to a coalition of progressives and communities of color, with much of her support coming from groups such as Working Families Party, Planned Parenthood Massachusetts and the Boston chapter for a youth-led climate group called Sunrise Movement. 
Meanwhile, in New York City, Shahana Hanif, a Bangladeshi American, became the first Muslim woman and the first South Asian to serve on the City Council, according to the New York Times. Hanif joins more than two dozen women on the City Council, including Kristin Richardson in Harlem and Crystal Hudson in Brooklyn, who identify as gay and Black.