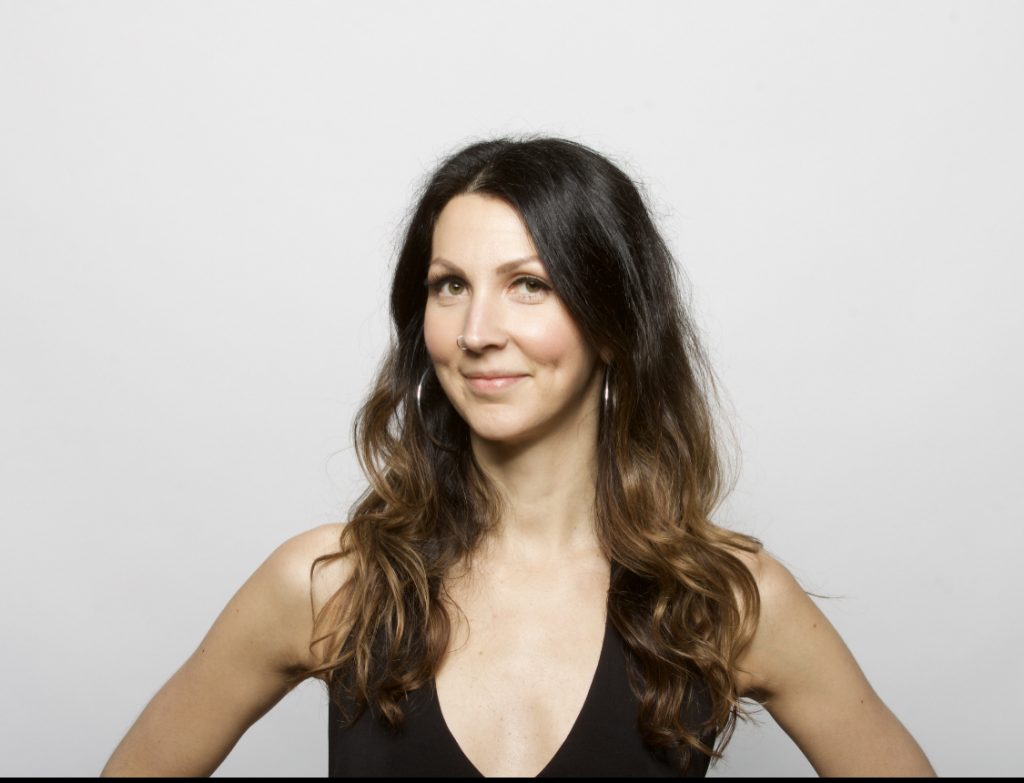 Portland, Oregon-based preschool teacher Molly Tentarelli wanted to find a way to help preschoolers and toddlers stay connected and engaged with each other and the arts as in-person learning was shut down this fall due to Covid-19. The result is her site, Tiny Dance Life, which offers virtual dance, yoga, music and movement classes for young children. This budding entrepreneur and teacher says her classes have helped children find community in these isolating times and benefit from the music and dance which, "Truly feeds the heart, mind and soul."
Tentarelli's story, as told to The Story Exchange 1,000+ Stories Project:
I have taught at a preschool of the arts in downtown Portland for over 15 years. Like many preschools, due to COVID 19, we were not able to open our doors for in-school learning in the fall. In August, I decided to create a unique socialization opportunity for preschoolers and toddlers where they can interact with other children and still feel connected. Dance and music allow children to express themselves when they are not able to articulate their feelings with words. Parents are looking for ways to create, establish, and maintain a daily routine for their young children or groups of children while working from home. Tiny Dance Life isn't just a website where children take online classes… It's truly a community! Children can make friends!
Success to me is exposing as many children as possible to the arts, and making them feel good about themselves. During these uncertain times, life can be stressful for everyone in the household. The purpose of Tiny Dance Life is to allow children to be present, engaged and express themselves. All children are entitled to a happy childhood. Music and dance truly feeds the heart, mind and soul.
[Related: She's Helping Families Explore The Globe Through Child-Friendly International Meal Kits]
At the moment, I am offering free classes to the children at Doernbecher Children's Hospital and Randall Children's Hospital who are both associated with the Children Cancer Association in Oregon. It makes my heart so happy to share my love of dance and music with these beautiful children who may not have the opportunity to take in-person classes. Exposure to dance, yoga and music creates an outlet for children to express their feelings in a healthy way. There are multiple benefits to children who learn healthy ways to express their feelings. Some of these benefits include: understanding and developing empathy for others, how to maintain positive mental health attitudes and well being, developing coping and self-regulation strategies, creating problem solving skills and so much more.
[Related: She's a Serial Entrepreneur Building Math Confidence in Children]
Tiny Dance Life is a virtual platform. Because of this, it has been a struggle to get exposure for my business on Yelp and Google due to the fact that my business does not have a physical location. I am constantly trying to figure out new ways to market Tiny Dance Life and spread the word. I cannot afford to spend money on marketing at the moment, so all of my current clients are from our local news station in Portland, Oregon (KGW News) and word of mouth. I am determined to find new ways to promote Tiny Dance Life! All are welcome! First class is free!
My greatest role model is my mother.
Check out our Advice + Tips for entrepreneurs starting-up
Watch our latest videos
Subscribe to our podcast