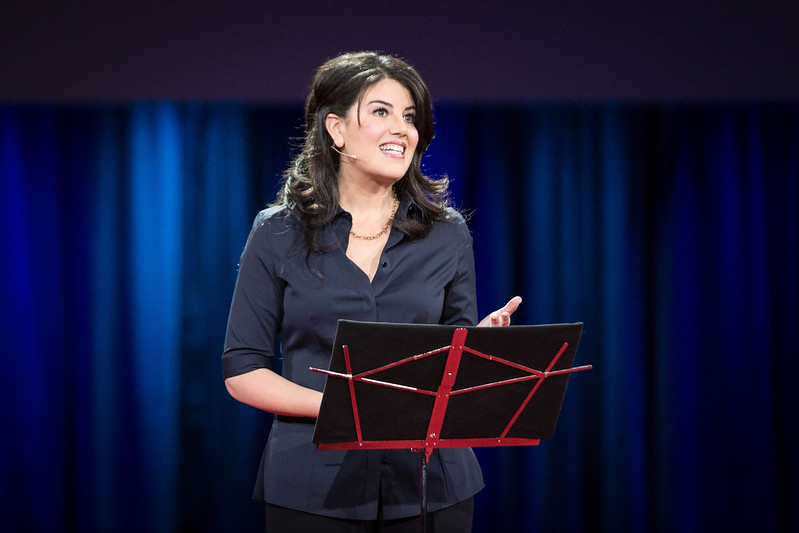 Monica Lewinsky's new chapter has a positive new twist.
Her production company, Alt Ending, has officially signed a deal with 20th Television, a production company owned by Walt Disney that is responsible for hit shows like "The Simpsons," "Buffy the Vampire Slayer," "How I Met Your Mother" and "This Is Us."
Lewinsky already has several highly-anticipated television projects in the works, perhaps most notably the upcoming installment of the "American Crime Story" series, which will tell the story of President Bill Clinton's impeachment.
"As our team has gotten to know Monica through her involvement with our upcoming edition of 'American Crime Story,' we've been very impressed with her instincts as a producer, and her desire to bring provocative, untold stories to the screen," 20th TV president Karey Burke told The Hollywood Reporter in a statement. "She is formidable and passionate about the work, and we're hopeful this first look deal leads to many successful projects together."
She is also involved with an upcoming documentary called "15 Minutes of Shame," which will air on HBO Max.
The deal marks the latest step in an ongoing new beginning for Lewinsky, who first became internationally known because of her involvement in a sex scandal with Clinton in the 1990s. In 2014, she reemerged into prominence with a widely lauded Vanity Fair essay. Her 2015 TED Talk on public shaming has also been praised — and viewed — by millions.
"I'm interested in storytelling that is entertaining, thought-provoking and emotion-stirring — that moves a conversation forward by exploring the human condition from an unexpected lens," Lewinsky said in her own statement about the production deal. "Having had my own story hijacked for many years, I'm very interested in the voices or perspectives we historically don't hear from or see. They're brimming with untapped potential."
This is, indeed, one hell of an alternative ending for her.