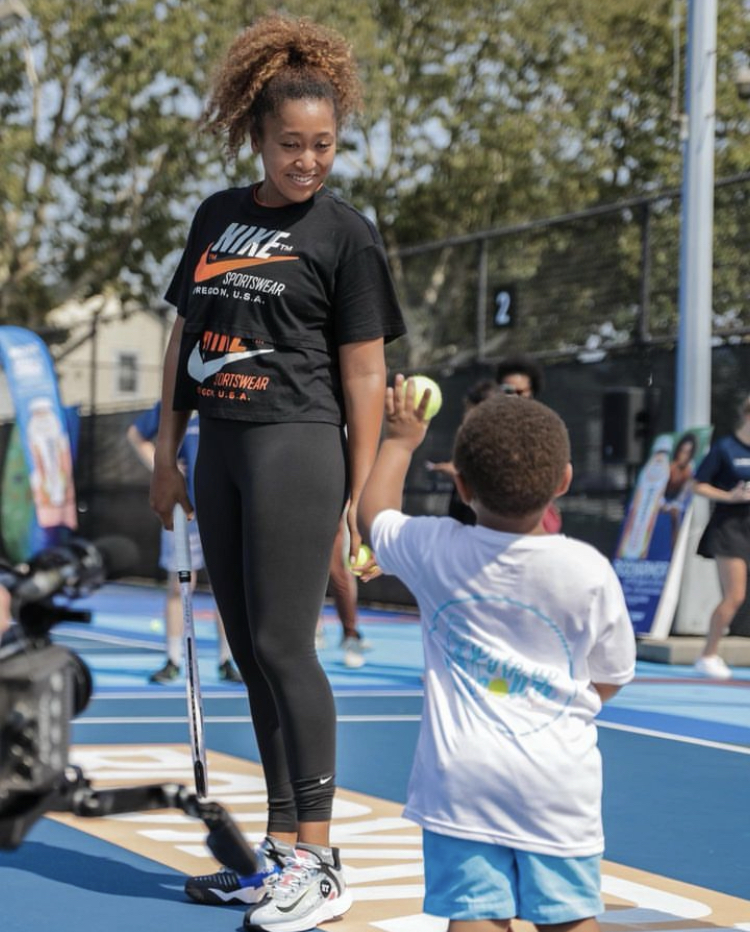 "Have you ever felt so mad you stomp your feet, so sad that maybe tears run down your face?"
That's the opening line from Naomi Osaka's new meditation series – released this week for free on Youtube – that aims to help young children manage the myriad of strong or overwhelming feelings they may experience from ages five up.
The tennis player, who is pregnant with her first child, worked with a clinical team at Modern Health, a mental wellness platform, to develop the series. "I want children to know that it's okay to prioritize their mental health," she said in a press release. "For me, asking for help when I was younger was scary, so I really want kids to know that it's okay to ask for help when they're struggling with mental health."
The four-time Grand Slam champion has admitted to struggling with bouts of depression, becoming an unintentional spokesperson for mental wellbeing after withdrawing from the French Open in 2021. Last year she joined Modern Health as its chief community health advocate.
Her meditation series aims to help children specifically, as our country faces a youth mental health crisis. Last year, the CDC released a survey in which 44% of high school students reported feeling persistently sad or hopeless, while more than half of parents and caregivers saying they felt concerned about their children's mental well-being.
Modern Health, a San Francisco startup founded in 2017, says it hopes the free series will help kids at a time when mental-health services are strained. "Children are telling us that they're struggling," said Sharon Adusei, a child clinical psychologist who serves as a clinical strategy lead at Modern Health. "We hope to not only help children navigate their current mental health challenges but also support their development of positive mental health habits for the rest of their lives."
As a mother-to-be, Osaka said she felt a sense of responsibility to provide her child and other children with meditations catered toward them. "I wish I had access to resources like this as a kid, so I'm glad that I'm able to help make something like this accessible to kids all over."