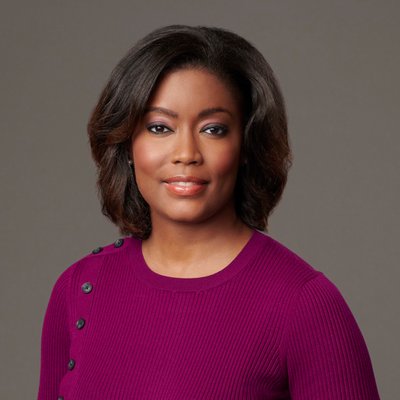 On January 20, a Black woman will make history when she's sworn in as the first female Vice President of the United States.
[Related: Meet the Entrepreneur Whose Recruiting Firm Helps Women Land Top-Level Jobs]
And on February 1, another Black woman will take on another historic role. Rashida Jones — the longtime television executive, not the actress — will assume the mantle of president of MSNBC. When she does, she will become the first Black woman to run a major news network.
It's the latest step upwards in a long, thriving career for Jones. After 7 years as a director at The Weather Channel, as well as filling leadership roles at other, smaller networks, she came to MSNBC as a daytime executive producer in 2013. She later took on managing editor and senior vice president positions at MSNBC as her career progressed.
[Related: This Startup Has Raised $25 Million to Help Women Climb the Ladder]
Jones has been senior vice president of NBC News since 2017.
In a memo, the chairman of NBCUniversal News Group, Cesar Conde, praised Jones for her "laserlike focus and grace under pressure." Those traits will come in handy as she takes over control of a network that enjoyed all-time viewership records amid the 2020 election.
[Related: JJ Ramberg on the End of 'Your Business' and What's Ahead]