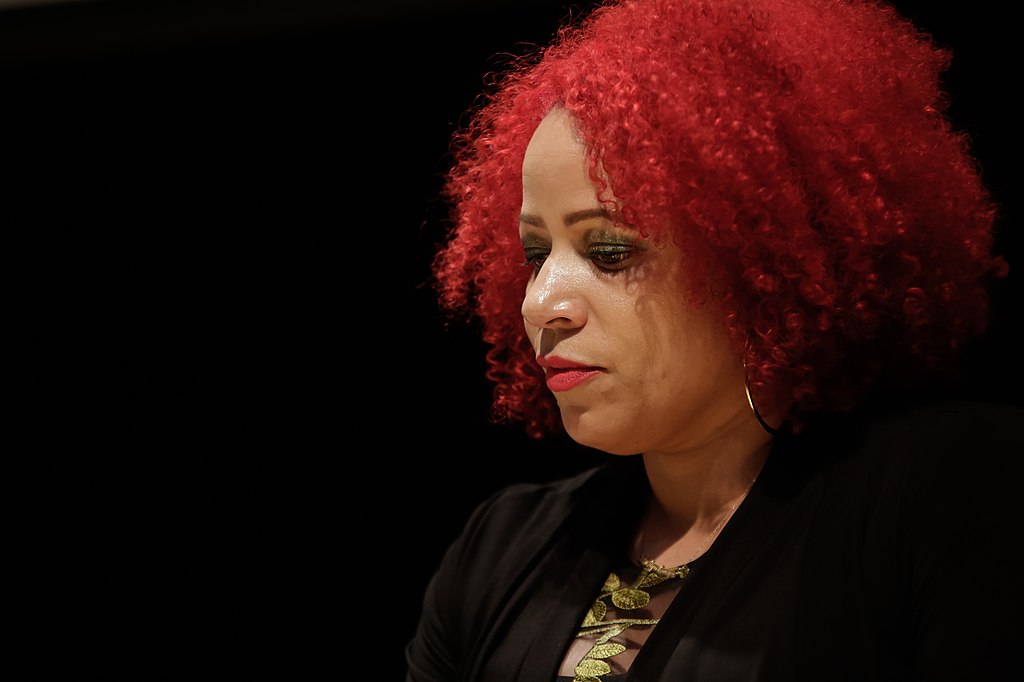 Saying "no" isn't always easy — but sometimes, it's necessary.
Nikole Hannah-Jones, the Pulitzer-prize winning journalist behind The New York Times' celebrated 1619 Project — which chronicled the myriad ways in which the enslavement of Black people has shaped American history, through to today — was recently offered a tenured teaching position at University of North Carolina at Chapel Hill. 
And she replied with a respectful, resounding "no." Instead, Hannah-Jones will become the Knight Chair in Race and Investigative Journalism at Howard University, a historically Black school in Washington, D.C.
The offer from UNC came following a weeks-long controversy sparked by the school's initial offer in April, which was not for a tenured position. School officials claimed they withheld that status from her because she does not come from what they called a "traditional academic-type background." But Hannah-Jones, who went through the official tenure process, cited objections to her 1619 Project from conservative donors and university leaders for the slight. The ensuing fallout also revealed that Black students and staff alike have their own concerns regarding the school's treatment of them.
Though UNC's board ultimately approved her tenure status, the decision is too little, too late for her. In a statement on her decision — which we recommend reading in full — Hannah-Jones said that, while she loves the institution she once attended herself, "to be treated so shabbily by my alma mater, by a university that has given me so much and which I only sought to give back to, has been deeply painful."
As such, "I cannot imagine working at and advancing a school named for a man who lobbied against me, who used his wealth to influence the hires and ideology of the journalism school, who ignored my 20 years of journalism experience, all of my credentials, all of my work, because he believed that a project that centered Black Americans equaled the denigration of white Americans," her statement continued.
She added, "Nor can I work at an institution whose leadership permitted this conduct and has done nothing to disavow it."
In addition to Hannah-Jones, Howard is also bringing on author and journalist Ta-Nehisi Coates as the Sterling Brown Chair of the university's English department. "At such a critical time for race relations in our country, it is vital that we understand the role of journalism in steering our national conversation and social progress," Howard President Wayne A. I. Frederick said in a press release expressing excitement for their new hires.
The public outcry following UNC's initial move played a large role in getting Hannah-Jones through the tumultuous experience, she also noted in her statement. "The only bright light has been all of the people who spoke up and fought back against the dangerous attack on academic freedom that sought to punish me for the nature of my work, attacks that Black and marginalized faculty face all across the country."
Wherever she's headed, we can't wait to see what this outstanding journalist will do next.