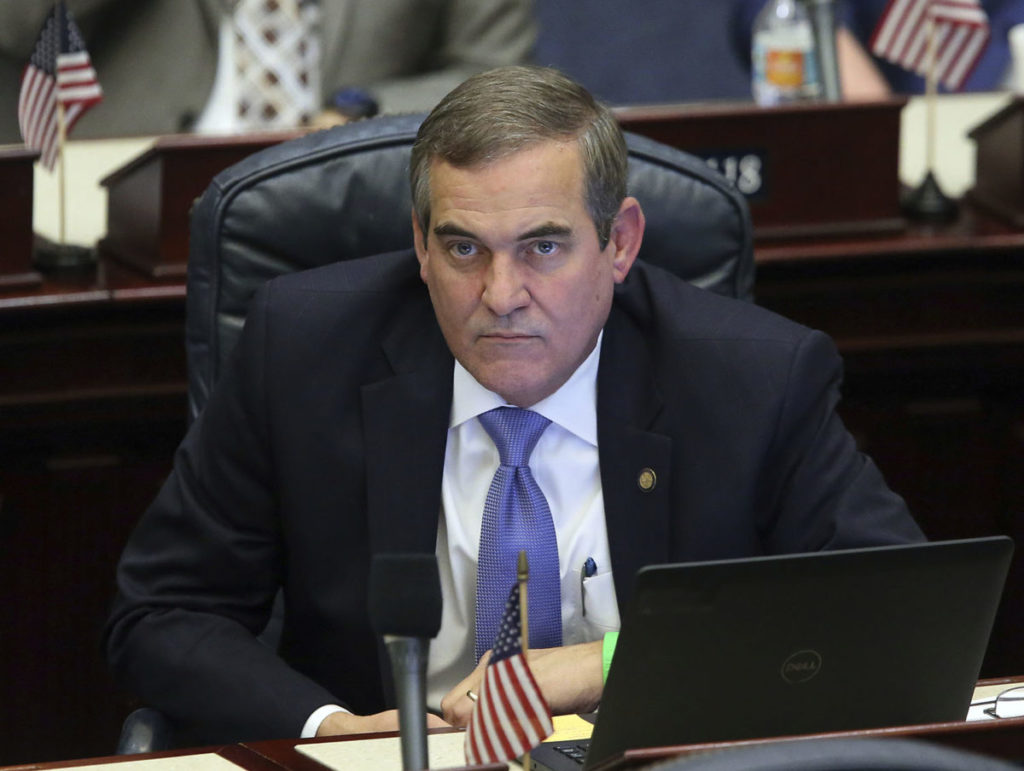 The campaign to limit what Florida students can learn – or even talk – about may soon extend to menstruation.
Florida lawmakers are presently considering House Bill 1069 – introduced by (male) Republican state Rep. Stan McClain – which would ban teachers from educating students about menstrual cycles before sixth grade. It would also prohibit lessons and discussions on human sexuality, sexually transmitted diseases and other related topics before that cut-off.
Most sixth-grade students are 11 or 12 years old – but children can get their first period as early as age 8. When asked by Democratic Rep. Ashley Viola Gantt if this law would prohibit those younger students from talking about their cycles during school hours, McClain simply replied: "It would."
A House subcommittee advanced the bill for further consideration last week.
The bill flies in the face of expert advice to discuss menstruation with children early and often – and certainly before they experience it themselves. Annie Filkowski, policy and political director of the Florida Alliance of Planned Parenthood Affiliates, told HuffPost that this bill "shines a bright light on Florida's political leaders' perpetual thirst for power and control."
She added, "They are restricting sex education, banning abortion, defunding birth control, and now going so far as to admit that young women cannot discuss menstruation under their absurd legislation."
This law wouldn't just prohibit certain lessons or conversation topics for younger students, either – it would also require teachers to instruct students that "sex is determined by biology and reproductive function at birth," and that "these reproductive roles are binary, stable, and unchangeable." In addition, it would mandate lessons on the "benefits of monogamous heterosexual marriage."
This is merely the latest in a series of proposed or enacted measures designed to significantly limit what students in Florida can learn and talk about in school.
Last year, Gov. Ron DeSantis signed the infamous "Don't Say Gay" bill into law, effectively banning discussion of sexual orientation and gender identity up through third grade. (Some legislators now want to see such discussions banned up through eighth grade.) And in 2021, Florida banned lessons on what bill proponents called "critical race theory" – or, in layman's terms, lessons that would examine the significant role racism plays in U.S. history.
As Rep. Gantt noted, it's the students that suffer most under these laws. Regarding House Bill 1069, she urged her fellow congresspeople to "imagine [the fear of] a little girl in fourth grade, going to the bathroom and finding blood in her panties and thinking that she is dying."
Gantt added that, if this bill is signed into law, that student wouldn't be able to comprehend what was happening to their body – and worse, "her teacher does not even have the ability to tell her that this is a part of life."