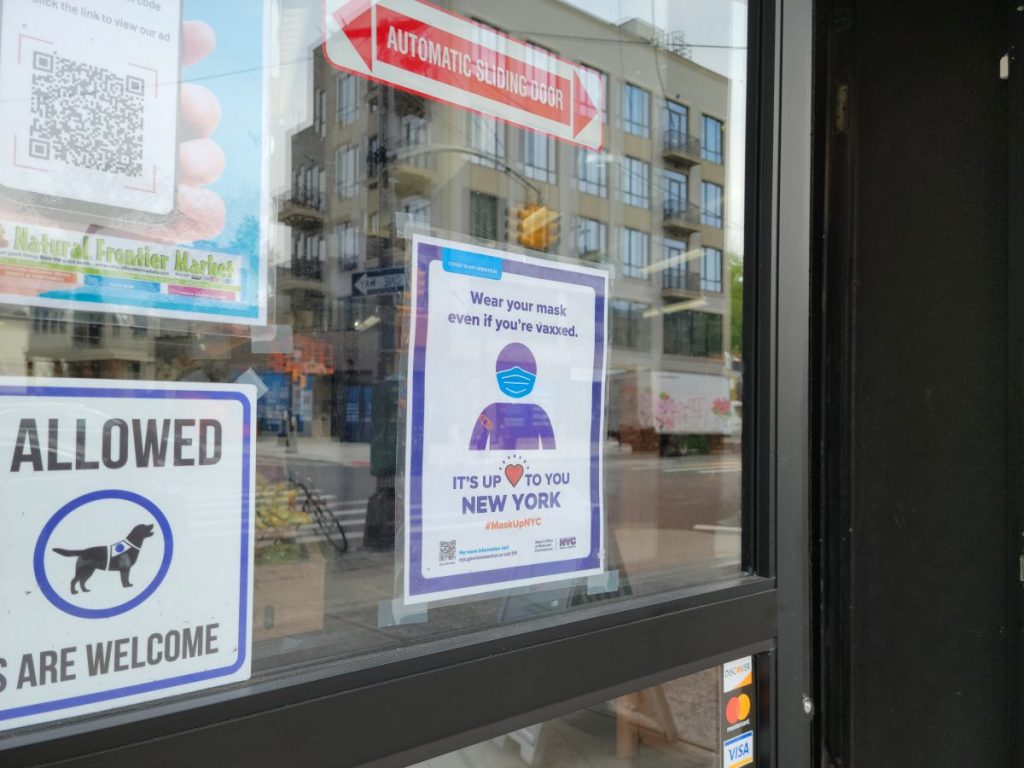 It's official: If you want to dine, deadlift or dance indoors in New York City, you'll have to be — or get — vaccinated.
New York City mayor Bill deBlasio recently handed down the order, which states that both patrons and workers at restaurants, bars, gyms and performance venues must demonstrate proof of full vaccination against Covid-19. This applies to both visitors and residents — 55 percent of whom have received their doses, among those eligible.
"It's time for people to see vaccination as literally necessary to living a good and full and healthy life," de Blasio said at a press conference. "[F]or so many people, this is going to be a lifesaving act, that we are putting a mandate in place that is going to guarantee a much higher level of vaccination in this city."
He added, "And that is the key to protecting people, and the key to our recovery."
This comes days after issuing a requirement that all city employees be vaccinated.
New York City is the first major city — and possibly the first American municipality in general — to require proof of vaccination from both customers and employees for indoor activities. Plenty of firms were already playing it safe, it should be noted — prior to this mandate, scores of local businesses had been keeping mask and social distancing mandates in place anyway, despite lack of city, state or federal guidance on the matter.
But this new measure is part of a slew of suggestions and modifications being introduced in cities across the country, as well as at a federal level, to stem the surge of Covid-19 cases occurring due in large part to the more transmittable Delta variant.
For example, the Centers for Disease Control and Prevention recently rolled back its previous, more bullish (some would say premature) guidance that vaccinated individuals can resume living mask-free, regardless of their circumstances. Now, the CDC is instead recommending that everyone, including those who are vaccinated, resume wearing masks indoors in counties with either substantial or high infection rates. (This applies to all five boroughs of New York City, though its mask mandate, lifted in May, has not been reinstated.)
Across the country in California, indoor mask mandates were put back into place in both Los Angeles and the San Francisco Bay Area. Los Angeles' order was the first of its kind when it was enacted earlier this month. Louisiana and Washington, D.C. have done the same. This stands in stark contrast to states like Texas, where businesses can be fined for pushing mask or vaccine mandates, and Florida, where similar discouragement of such measures is contributing to a record-breaking surge in Covid-19 cases.
But businesses across the country, from Walmart and Disney to Google and Facebook, are taking matters into their own hands by requiring vaccination of employees throughout their companies — which they can legally do. Colleges and universities, as well as hospitals, are doing the same.
Embattled New York governor Andrew Cuomo recently encouraged more businesses to follow suit, though his suggestion was not met with enthusiasm from the whole of the business community. Randy Peers, president of the Brooklyn Chamber of Commerce, told The City that small firms in particular "don't have the financial means to offer incentives to encourage vaccination and really don't want to be in a position to require vaccinations."
Also, vaccine hesitancy is, itself, a fraught issue. A recent survey reveals that the majority of unvaccinated individuals live in households earning less than $50,000 annually, which implies that work schedules and childcare needs may be more of a barrier than some realize. Access to information and healthcare services is an ongoing problem for some communities, too, experts additionally note.
All the same, in New York City, a proof-of-vaccination mandate will go into effect August 16, with full enforcement expected by September 13. In the interim, business education and outreach efforts will be made, deBlasio said.
Individuals may use state-sanctioned apps or their physical vaccination ID cards to gain entry.