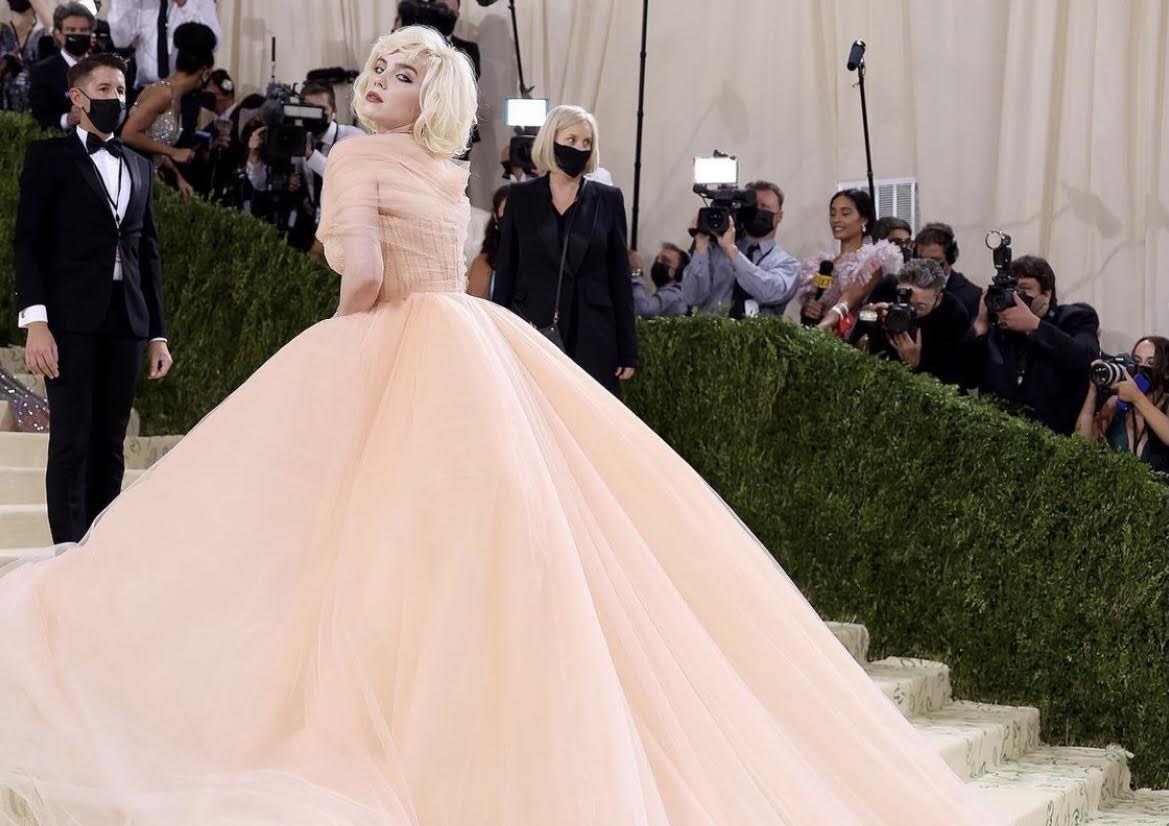 Leave it to an anti-pop, Gen-Z singer-songwriter who favors androgynous looks and has never followed the crowd to make a storied, 56-year-old fashion house change its conventional ways.
Billie Eilish, known for hits such as "Bad Guy" and "Ocean Eyes," was able to convince Oscar de la Renta to become more sustainable by ditching fur. She arrived at this week's Met Gala looking a lot like Marilyn Monroe, decked out in a glam peach-hued tulle ball gown from Oscar de la Renta. She only agreed to walk the red carpet in the show-stopping dress if the brand agreed to stop using fur in future collections — and the couture house actually agreed. 
"It was an honor to wear this dress knowing that going forward Oscar de la Renta will be completely fur-free," the 7-time Grammy award winner wrote on Instagram. "I am beyond thrilled that the entire team heard me on this issue, and have made a change that makes an impact for the greater good, not only for animals but also for our planet."
The Met Gala is an annual fashion bash, raising money for the Metropolitan Museum of Art in New York City and, more importantly, allowing celebrities to show off their most avant-garde looks. Eilish served as the youngest ever co-chair for this year's event, along with tennis pro Naomi Osaka, National Youth Poet Laureate Amanda Gorman and actor Timothée Chalamet. 
Since establishing his brand in 1965, the late de la Renta had been a fan of fur. Current CEO Alex Bolen told The New York Times that the iconic designer had been urged to drop the practice for a long time, but believed it translated into a "meaningful amount of sales and profit." 
Eilish's request was the one that finally put an end to the practice — moving forward, fur will not be seen on the runway or in stores in the design's collections.
Like Eilish, young adults are becoming increasingly passionate about sustainable practices in fashion. According to a study by FirstInsight, a majority of Gen Z is willing to spend 10% or more on a brand that's environmentally conscious.
"I'm honored to have been a catalyst and to have been heard on this matter," Eilish wrote on Instagram. "I urge all designers to do the same."