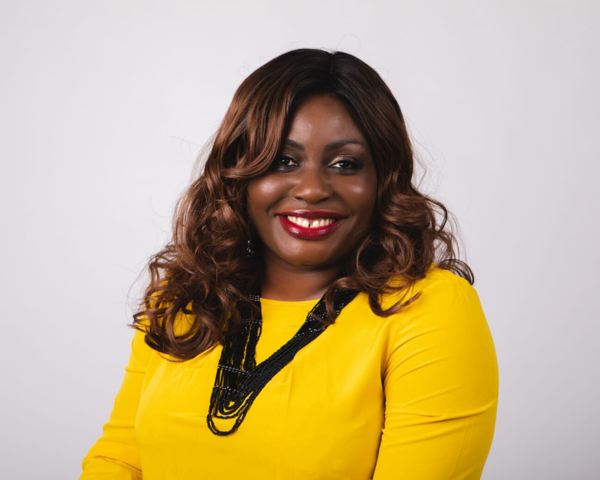 Patience Ogunbona considers herself an introvert. But after successfully navigating the corporate world as an internal auditor for over 15 years, she decided she wanted to branch out, create her own schedule and help other introverted women achieve their career and business goals. The result is her company, ATI Coaching, Consulting and Training, based in Ashford, England. Today Ogunbona is continuing to help 'visionary introverted women' while enjoying her most successful year in business yet.
Ogunbona's story, as told to The Story Exchange 1,000+ Stories Project:
My business is all about helping professional and business introverted women thrive and increase their impact, influence and income by focusing on increasing visibility, overcoming performance issues and imposters syndrome and a lack of self belief. I also work with businesses to achieve synergy with their employees, performance and process strategies, by offering training in leadership, inclusion and diversity, emotional intelligence and team dynamics
I stared my business in order to achieve the full use of my potential. I wanted to pursue my passion for empowering other women to thrive, whether its in terms of a career or starting their own business. I am a visionary woman with lots to offer in terms of support and strategies. By creating my own business, I am creating an avenue of limitless potential to provide services that will empower women, who in-turn will empower themselves, their homes and communities.
I had a successful career working in the corporate world as an Internal Auditor for over 15 years, but I felt limited and restricted and always knew I could be more. I kept saying to my colleagues, "my aim is to retire when I am 50 years old." Retirement for me meant that I would stop working for anyone other than myself and I would set-up a business that provided livelihood to others, and empower women to achieve financial independence and thrive. I was able to make this a reality by the time I was 44.
[Related: A Retirement Career Emerges from a Beloved Hobby]
My niche area of expertise is the 'Visionary Introverted Woman.' As an introverted woman myself, I figured out how to successfully navigate my career and the special challenges that arise in the corporate world. I have come to recognize that these challenges can slow progress and have impact on visibility and leadership. My all consuming passion right now is to use the tools, strategies and know-how I have acquired, to help other introverted women achieve their goals and create increased impact, influence and income.
My definition of success, is striving to thrive. Living your best life today and making the life you have the best it can be. Happiness for me is when I can live authentically, work on my own terms, and achieve financial freedom. I have chosen to focus on my path rather than compare myself to others, or live by unrealistic expectations. I also feel that when I get to the end of it all and look back to see that I have created a legacy and built a foundation of wealth for those coming behind, that for me will be classed as success indeed.
This year has been my most successful year in business. All arms of my business have generated income, I have also created a niche I am proud of, got some cracking business partners on board and I have helped clients achieve breakthroughs and great results. For me I can see now that the dream is not just a dream but a reality.
[Related: Is It Time for Me to Hire A Business Coach?]
My top challenge in business at the moment is relinquishing control and stepping fully into the CEO role to easily scale for further growth. This requires full automation and putting together the right support team. I have kept testing to find the right fit of team members to support my business. I have also embraced automation of my processes, so that client's experience is smooth and continues to be enhanced, and I also gain the freedom that I seek. As we all know, mindset is key when it comes to stepping fully into the CEO role, so I got myself a coach and focused on strategies to streamline and align my business to make it lean, agile and increase growth.
In life and in business, we all go through various challenges. I have gone through challenges with ill health and overcoming emotional distress. What I have learned through all of this is that, we are stronger that we think, wiser than we give ourselves credit for, and able to stand up and bounce back from set backs in life.
I have a few role models including Michelle Obama, Oprah Winfrey, Mel Robbins, Brene Brown, Joyce Meyer. These women represent the various attributes that I wish to continue to adopt to achieve success on my own terms.
Check out our Advice + Tips for entrepreneurs starting-up
Watch our latest videos
Subscribe to our podcast