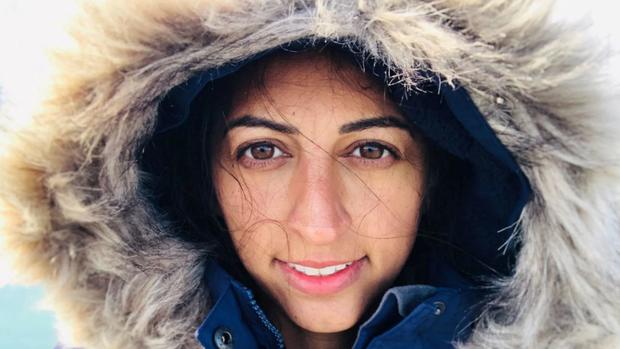 For most people, pushing boundaries means trying new foods or visiting a foreign country. For Harpreet Chandi, it means daring to make a solo expedition to the South Pole.
The 32-year-old British Army officer recently became the first woman of color to make the grueling journey across Antarctica, according to the New York Times, and she posted nearly every step of her death-defying journey on social media for all to watch.
"I knew nothing about the polar world three years ago and it feels so surreal to finally be here," the Derby, England, resident wrote in an Instagram post last month announcing her arrival at the South Pole — 40 days after she set foot in Antarctica. 
The trip, almost three years in the making, was the answer to a question Chandi posed to herself in a 2019 blog post: "What can I do that pushes my boundaries and helps me inspire younger people?" Having already tackled everything from an ultra-marathon across the Sahara Desert to a stint in South Sudan as a physiotherapist, Chandi decided on Antarctica as her next challenge to test her limits even further.
The road was long and beset by hurdles ranging from Covid-related restrictions to a bout of frostbite that struck Chandi while she was in Greenland — a separate trip she took in order to accustom herself to the harsh conditions she would face on her main expedition. She also dragged tires for months, simulating the 200 pounds of food and supplies she would have to take with her, and traveled as far as Iceland and Norway as field research.  
Her 700-mile journey was documented on her blog and Instagram account so her fans could follow along. Chandi joins other adventurous women who have defied expectations, such as Zara Rutherford — who, at 19, became the youngest woman ever to circumnavigate the globe by herself.
Before Chandi made this journey, Liv Arnesen had blazed the same trail as the first woman to travel solo to the South Pole in 1994. On social media, Chandi emphasized the importance of her South Asian background in breaking barriers for even more young women.
"I don't want to just break the glass ceiling," she wrote on Instagram. "I want to smash it into a million pieces."
She has been doing just that for years. She was 19 when she joined the Army Reserves as an Indian woman of Sikh faith, making her one of the few BAME (Black, Asian and Minority Ethnic personnel) in the UK Regular Armed Forces.
"It's considered out of the norm for an Asian woman to do this," Chandi said, referring to her decision to become a polar explorer. "And that's part of the reason why I wanted to do this — for people who don't fit a certain image."