One of the country's most prominent abortion providers predicts that 26 states are certain or likely to ban abortion outright if a leaked U.S. Supreme Court draft overturns the landmark Roe v. Wade ruling.
Amy Hagstrom Miller, founder of Whole Woman's Health, said the potential outcome would be a violation of women's rights to essential medicine. "This is appalling and unacceptable for a country that claims to support human rights," she said in a statement on her company's site. "Abortion bans do nothing to change the need for abortion or help prevent unplanned pregnancy. They simply block people from accessing safe abortion care."
Whole Woman's Health operates clinics in Texas, Maryland, Minnesota, Virginia and Indiana. "For months, we've been bracing ourselves for a decision," Miller said, "and we knew that the outlook wasn't good." But with publication late Monday by Politico of a draft opinion in which Justice Samuel Alito refers to Roe as "egregiously" wrong, "our worst fears have been reinforced," she said.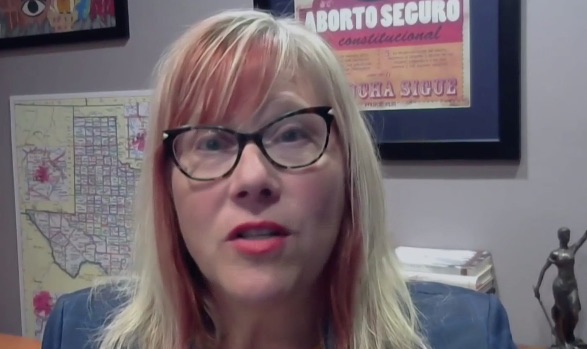 The news has been met with protests outside the Supreme Court, and more gatherings are expected at state capitals across the country. President Joe Biden called the right to abortion "fundamental" on Tuesday, and said that if the Court does overturn Roe, "it will fall on voters to elect pro-choice officials this November." A final ruling is likely in the next two months.
In an interview on MSNBC late Monday, Miller said women across the country should prepare to see their access to abortion "decimated" if Roe is overturned. She noted that her clinics in Texas have already seen the impact of anti-abortion rulings, particularly since September when new restrictions in the state banned abortion after six weeks. "The devastation has been tremendous," she said.
Pregnant women have needed to travel hundreds of miles for a procedure that is "safe and normal and should be available in their communities" and many have been forced to carry unplanned pregnancies to term, Miller said. Others are "taking matters into their own hands" and managing abortions on their own, without the help of trained professionals.
On her website, Miller noted that Whole Woman's Health is "working every day to come up with innovative and strategic ways" to prepare for the final ruling that the Court hands down. That includes expanding virtual services in states that allow abortion via telemedicine and piloting a program to Texans travel out of the state to find abortion care.
"Like many abortion providers, we are doing everything we can to try to meet the needs of pregnant people in the U.S.," she said. "No matter what the future holds, we will see as many people as we can for as long as we can."