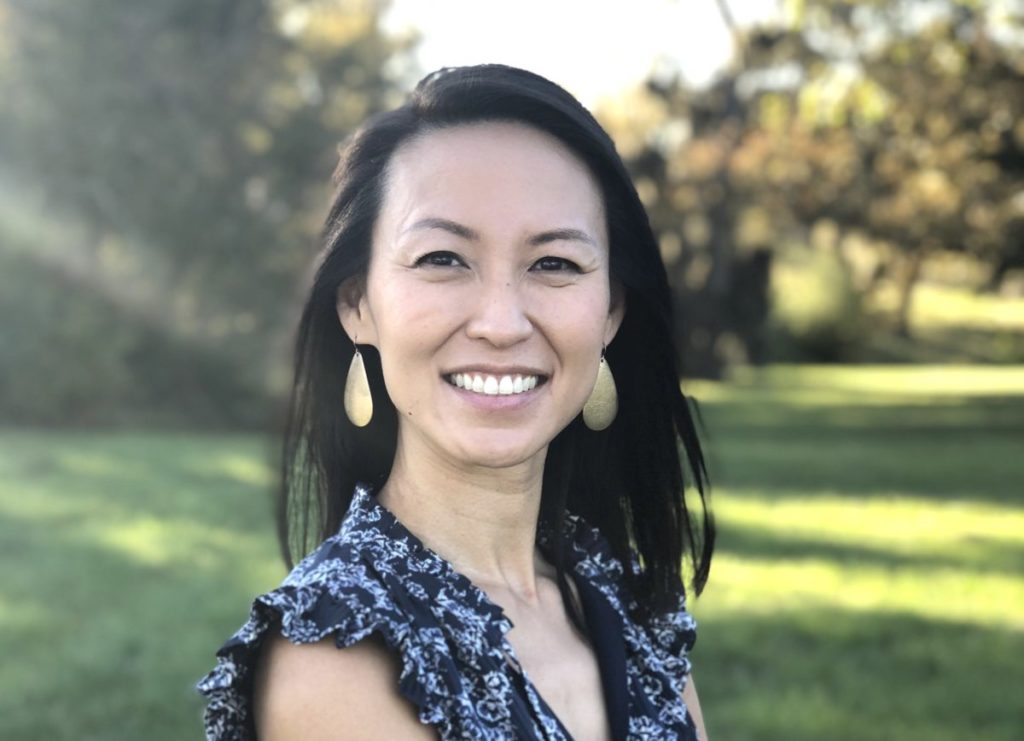 When Jenny Tzu-Mei Wang was a psychology student at the University of Texas-Austin, she rarely saw other Asian-American women in her department. But it did little to discourage her.
Instead, "It lit a fire under me," Wang said during a Zoom interview in March.
Today, the Taiwanese-American psychologist is at the forefront of advocating for effective, accessible mental health treatment for a population that is three times less likely than their white counterparts to seek it out, largely because of a Western approach and cultural stigma.
She launched Asians for Mental Health, a sleek, user-friendly directory of AAPI therapists organized by state and specialty, and she also maintains an Instagram account that features conversations with experts and free resources. And in May, she is releasing a book titled Permission to Come Home, encouraging Asian Americans to "reclaim their mental health."
Creating a Platform
Wang said one of the most important resources her Instagram account offers is a community for Asian Americans.
"Within a platform of this size, there's bound to be somebody who's been through something like you," Wang said of her 80,000 followers.
Many of her posts, directly addressed to "children of immigrants," acknowledge the guilt that often accompanies the Asian-American experience in the United States. They also offer tools for freeing oneself from being an "emotional repository" for others.
Each post often garners thousands of comments, with people sharing their own stories of racism, mental health struggles and coping with trauma.
Adopting a New Approach
Wang — who intended to become an accountant for the stable paycheck and her parents' approval — draws on her own experiences in her work, using them to develop a new, culturally sensitive framework for thinking about mental health.
"Many of our parents may have taught us assimilation as a strategy for acceptance and belonging in a country that historically has marginalized Asian Americans," Wang said. "We've been taught to code switch to be more palatable, less foreign, less odd or other. And so we kind of put on that mask."
But putting on that mask in therapy creates barriers — the kind that Wang aims to break down.
The United States has experienced a surge in anti-Asian hate crimes, driven in large part by the racist rhetoric of the pandemic. In New York alone, there were 133 hate crimes against Asian Americans last year. One of the victims, Michelle Go, a volunteer and finance worker, died after being shoved in front of an oncoming train in Manhattan.
Wang said her clients are just starting to confront the collective trauma around these kinds of horrific events.
"For our community, working through racial trauma, we are still in the infancy," Wang said. "I'm having to actually ask, 'Hey, how did Michelle Go's passing impact you, if at all?' And sometimes, therapy is the one space where somebody will ask you that question."
Go's death, the Atlanta spa shootings last March and a slew of hate crimes have put a spotlight on a racial group often seen as invisible in American society.
"We're being re-traumatized, reminded of times when we have been bullied [and] harassed for our race, and [we've] never processed those experiences," Wang added.
Fighting Stereotypes and Stigma
Wang didn't always specifically target the AAPI community for treatment, but in recent years she has observed a shift in her patient demographics as more people actively seek out a therapist who looks like them.
"I think, because I am Asian American, many of my clients in the Houston area started searching me out," Wang said. She estimates that up to 90% of her client base is Asian American or another racial minority.
In 2020, she spearheaded a scholarship program for Asian American students entering the psychology field.
Many Asian Americans are perceived as well-off and untroubled, a result of the model minority myth often applied to the group. "Meanwhile, many of us are taking out student loans just to pay for graduate school," Wang said. "Many of us were moonlighting, working many jobs to support ourselves through these degrees."
She is hoping her book reaches not just her clients and two children, ages 9 and 5, but the broader Asian American community that may be struggling in silence.
"If we can normalize that everybody experiences mental health in a tangible way, then I hope it helps normalize that mental health is something we can talk about and seek support for," she said.