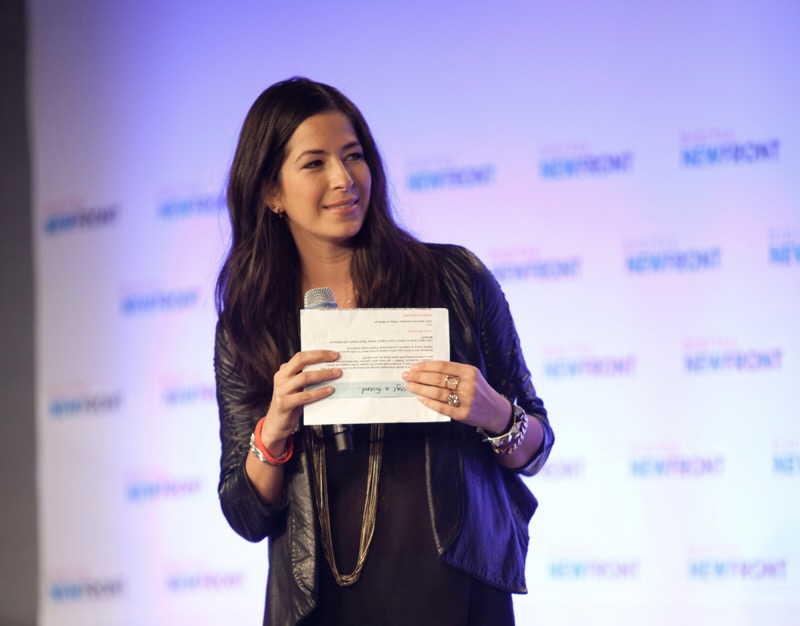 Fashion designer Rebecca Minkoff is ready to dish out her secrets to leading a successful business.
In her newly released debut book, "Fearless: The New Rules for Unlocking Creativity, Courage, and Success," Minkoff details a journey that reminds us that becoming a successful businesswoman can entail overcoming burnout, resisting failure and being your own boss. But most of all, success comes with facing your worst fears.
"Fear can hold a lot of us back whether it is in the workplace or personally," she told NBC's Know Your Value. "If I can give [women] guideposts along [their] journey and have an entertaining story over the years of all my failures, trials and tribulations, then that was the goal of the book."
The book — which lays out 21 rules any entrepreneurial woman could benefit from — could be a handy read especially now, during a pandemic that has hit women-led businesses particularly hard. But Minkoff's No. 1 rule is one to live by, pandemic or not: stop asking for permission.
"If you have a great idea or strategy, say it. Asking for permission is something that's great for your toddler or 9 year old, but it's not great for women when we need to take risks or do something bold," said the co-founder of her eponymous luxury brand.
And with risks come hurdles, but as Minkoff writes: "Sometimes you win, sometimes you learn." For her, reframing failure as grounds for more opportunity has become key.
Her wisdom doesn't only come from 20 years of personal experience, but also from co-founding the Female Founder Collective, a non-profit that aims to narrow the gender wage gap by connecting small women-led businesses with the tools and opportunities for growth.
Fear, she emphasized, is one of the strongest emotions holding women back. Even within her Collective, what she saw most was women who believed they only had one shot.
"We overwhelmingly said to them, go out and pitch to the investors and VCs you'd never want the money from," Minkoff said. "Get your stage fright worked out. If you have to pitch in front of friends and family, get really good practice so that by the time you have your one and only, you are ready."