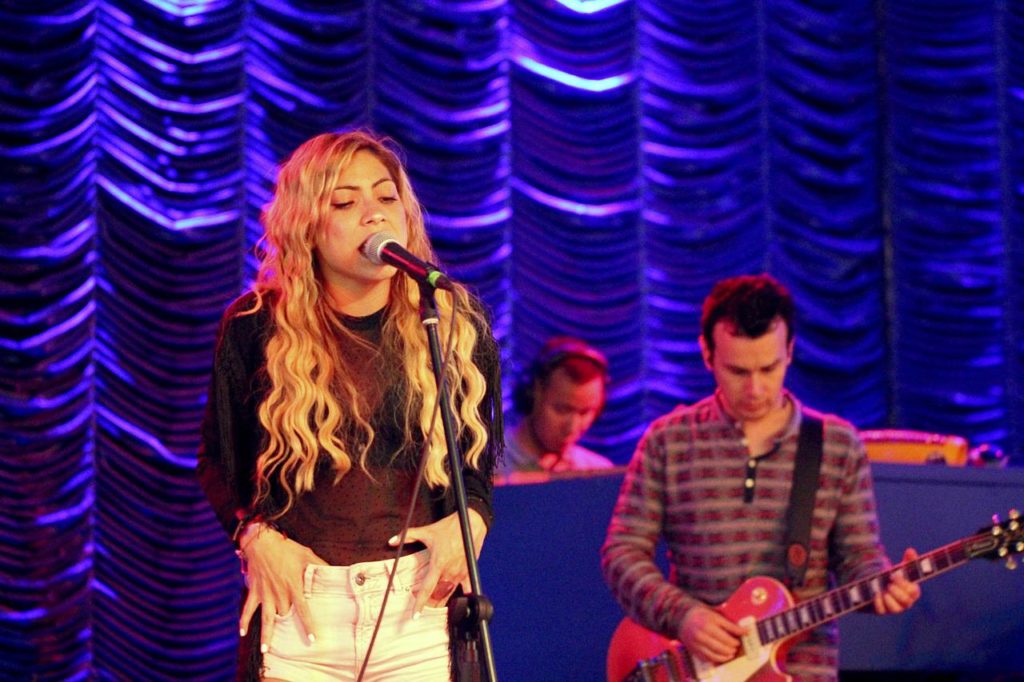 Like scores of other parents, I often engage in a practice called "revenge bedtime procrastination" – an oddly poetic phrase for describing the refusal to go to sleep, even if desperately needed, in favor of having a few quiet, leisurely waking hours to oneself.
I can't speak for how my parental contemporaries utilize this additional time, but I tend towards almost mockably frivolous, unimportant activities. (An example: Three days ago, I stayed up until 2 a.m. to watch "The Mummy" in full – a film that came out in 1999, and that I've seen more times than I could count on my fingers and toes.)
These are also the hours in which I'll tweak my "Imaginary Road Trip" playlist – a self-created compilation of tunes that I began working on during pandemic lockdowns as a means of mental release. Today, it's an ever-evolving, 49-song musical monster, arranged by mood, tempo, key and genre to power me through a lengthy drive down an empty highway on a sunny day.
I should mention that as a resident of New York City, I do not own a car, and highways are only accessible after enduring at least 45 minutes of bumper-to-bumper traffic. Such details have no place in my escapist reveries, of course.
Below, you won't find all 49 songs. (I apologize, and also, you're welcome.) Rather, I've put together a sampling of nine of the lighter, breezier selections from it, to hopefully brighten whatever journey you're embarking upon this summer.
Because maybe you're finally feeling ready for some travel. Or perhaps you live in a place (unlike NYC) where open roads beckon. Or, you're staying near home to maintain some social distance, but still want to find something new in your regular neighborhood stroll. Whatever option you're choosing, you should have some fun tracks to accompany your journey.
Just be sure to go to bed at a reasonable hour the night before you embark, regardless of whatever 23-year-old movies might be airing on HBO.
"Take Me Away" – Fefe Dobson
When one thinks of early 2000s pop-rock, names like Evanescence and Linkin Park – and the harder-hitting hits they churned out – will come to mind first. But this 2003 song, with its driving beat and flirtier, infectious energy, deserves its moment, too. It's one of several hit singles from the Canadian singer, and my personal choice for blasting while putting the pedal to the metal.
"Good Kisser" – Lake Street Dive
A moment, please, for Upbeat Breakup Songs – since you don't always want to swim in sadness when a relationship ends. This funky tune offers a way to bop through your feelings while traveling with your crew to get over that "pandemicrush." Rachael Price's soulful voice is the centerpiece, and you won't be able to resist singing along with her at the top of your lungs.
"Grazing in the Grass" – Hugh Masekela
On the other hand, one needn't have words at all to enjoy a proper groove. You may not recognize this song immediately by name, but once you press play, you may find that you already know this effervescent track from the South African multiinstrumentalist and composer. And then you'll spend the rest of the time smiling and swaying along as you go.
"Hips Don't Lie" – Shakira ft. Wyclef Jean
It's near impossible to remain still while this track, another early 2000s offering, plays. Such is the power of the Colombian singer, especially when she's paired with this gifted Haitian rapper. Definitely pump this song through your headphones, but please note – you may become the next accidental internet sensation if you're unable to resist dancing around in the airport to it.
"King of Anything" – Sara Bareilles
Here's another breakup banger, this time from one of this reporter's all-time favorite singer-songwriters. Bareilles' delightful disdain for the song's subject is evident in both her cheeky delivery and her (as usual) razor-sharp lyrics. Just make sure you're not in the driver's seat when this comes on – because you simply must clap along with the chorus.
"How Deep Is Your Love" – The Bird and The Bee
If I ever figure out even the most tenuous of ways to make a listicle of favorite cover songs work for The Story Exchange, my editor will be the first to know. In the meantime, here's one that would surely make such a list in my book – a light-as-air take on an absolute Bee Gees classic that will soothe you through even the most annoying logistical snags of your trip.
"Mas Que Nada" – Sergio Mendes & Brasil '66
Taking a breezy afternoon drive? About to walk to your local watering hole's outdoor patio for a night out? Enduring a lengthy plane ride where you want to close your eyes and imagine yourself being literally anywhere else? This jazzy bossa nova tune, a Brazilian hit that took the world by storm decades ago, is the perfect selection for any of those instances.
"Bury It" – CHVRCHES ft. Hayley Williams
This song hits hard from its first note and stays high-energy throughout, positively soaring in its choruses. Lead singer Lauren Mayberry's vocals also pair wonderfully with Williams (who is also the lead singer of Paramore). It is physically impossible to listen to this song without nodding along. (The FDA has not reviewed this song's side effects, but trust me, it's true.)
"XO" – Beyonce
She is, of course, one of the most prolific, powerhouse performers of our time. Her body of work contains an almost endless array of moods and styles. This is one of Beyonce's softer offerings – her voice a bit gentler, yet still agile, and the beat thrumming, but ticking along at a slightly slower pace. It's a decidedly sweet, uplifting way to end one's travels. (And, it turns out, this list.)