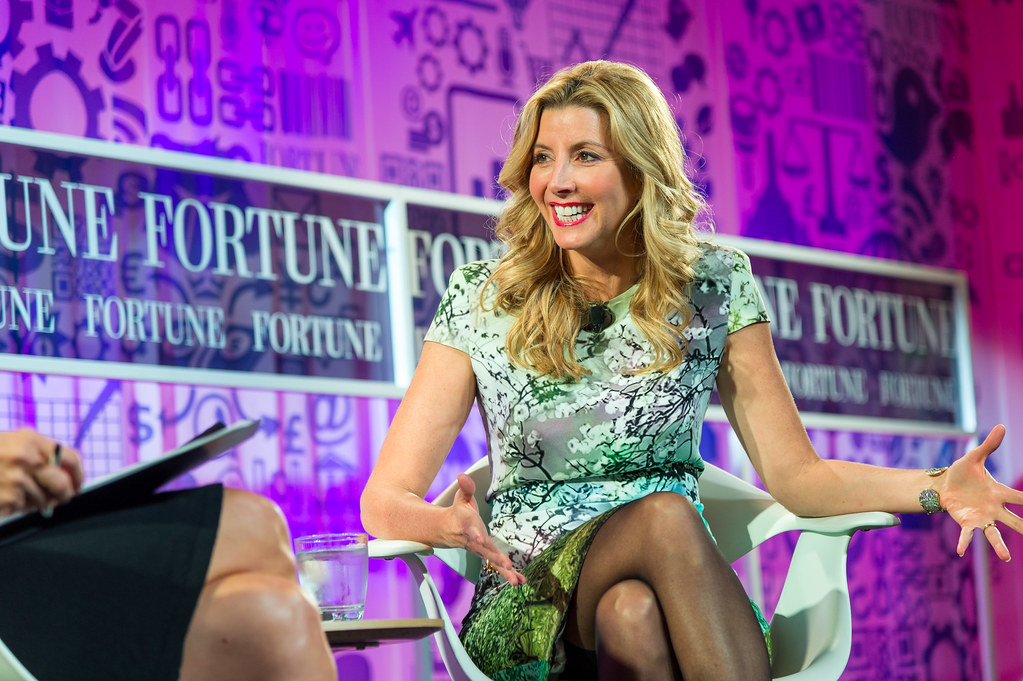 This is one way to keep your employees happy.
Sara Blakely, the founder of Spanx, surprised her staff with first-class plane tickets and $10,000 each after her shapewear company hit a valuation of $1.2 billion.
The surprise gifts come after the investment firm Blackstone, led by an all-female team, purchased a majority stake in the company last week. 
It's a fairy-tale dream come true for Blakely, who famously started her venture with just $5,000 in 2000 and became the world's youngest self-made billionaire 12 years later.
Blackstone and Spanx also announced they plan to create an all-female board of directors. 
"To stand here today, and [to] think about what we've been able to create and what we've been able to do by being authentic and kind and delivering amazing products to women to use their very feminine principles in a very masculine space which is business, leading with intuition, vulnerability … this marks a moment for female entrepreneurs," Blakely posted on Instagram celebrating the deal.
Her lucky employees will be able to enjoy Delta flights to anywhere in the world, she told them at a party. "If you go on a trip, you might want to go out to a really nice dinner, you might want to go out to a really nice hotel, and so … you are each getting $10,000," she said, according to The Guardian. Spanx has about 750 employees, but it was unclear how many would receive the perks, according to Marketwatch.
In 2013, Blakely pledged to give away at least half her wealth in order to invest in women. This deal marks the first outside investment in Spanx, which remains a private company, according to Quartz. Blackstone also counts Bumble and Hello Sunshine, Reese Witherspoon's media company, in its portfolio.
Blakely will serve as the board's executive chair while she continues to manage daily operations in her company.