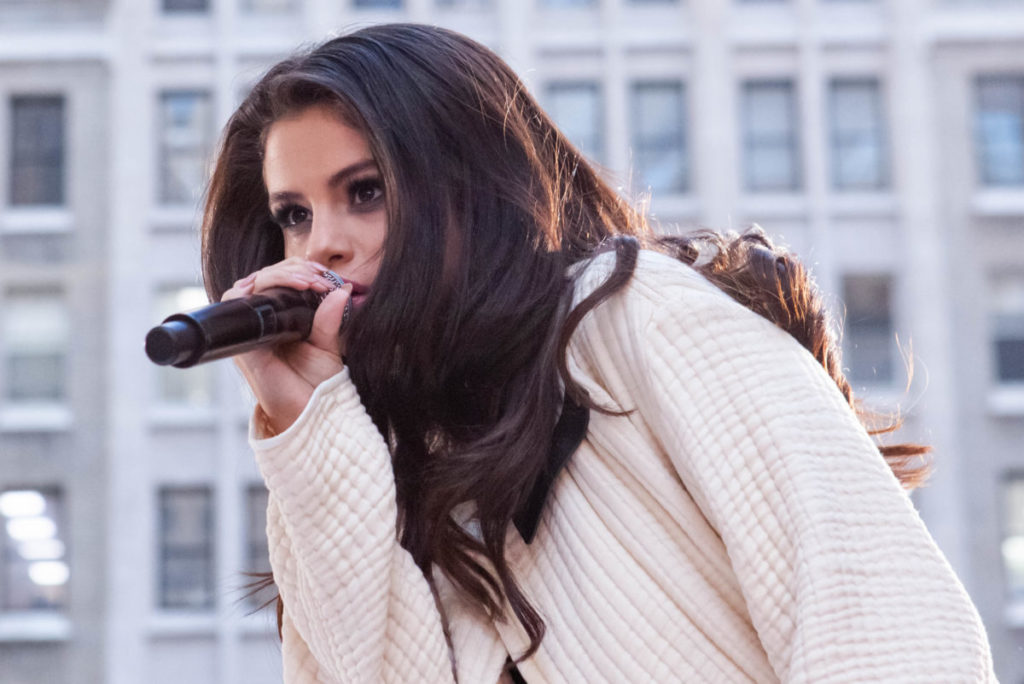 Working out is not just for your body — it's for your mind, too. That's according to singer and mental health activist Selena Gomez, whose newest venture, Wondermind, aims to make mental health "inclusive and fun."
The platform debuted on Monday with its first newsletter ("Are you Catastrophizing?") and a Good Morning America interview where Gomez admitted to staying off the internet for four years in an effort to focus on her mental health.
"It has changed my life completely," she said. "I am happier, I am more present, I connect more with people." The award-winning actress and pop star announced her plan to launch the platform back in November, which she founded with her mother, Mandy Teefey, and Daniella Pierson, who runs a female-focused media company called The Newsette.
"We bonded over the fact that there are no accessible resources for people struggling with their own mental health," Gomez said during an interview with InStyle. "We also talked about how different each of our experiences is and the stigmas each of us has faced, which made us realize that there is no 'one size fits all' approach to mental health."
Gomez has been outspoken about her struggles with depression and anxiety in the wake of her lupus diagnosis and, in 2020, opened up about what it was like to learn that she had bipolar disorder. Teefey suffered through a misdiagnosis before discovering she had Attention Deficit Hyperactivity Disorder and Pierson has grappled with Obsessive Compulsive Disorder from a young age.
The platform aims to provide resources that help the public build mental fitness, but the women note that they're not offering professional treatment."
"Our motto is you should see a therapist — we're not a replacement for a therapist," Pierson told InStyle. "However, just like in physical fitness, if you're lucky enough to have a personal trainer, you can't just rely on that once a week and think you're going to get these crazy results."
Wondermind features interviews with celebrities and mental health experts, an upcoming podcast and an email newsletter that delivers daily mental fitness exercises and wellness tips and tricks.
Gomez hopes to bring resources to people who otherwise can't afford them, she said on GMA, citing the oft-inaccessible expense of mental health treatment.
"There's a place for women to feel okay and to feel understood, and I want that for mental health," she said. "I think it's so important and I can't stress it enough how much I care and how much I really, really want people to be understood, seen and heard."