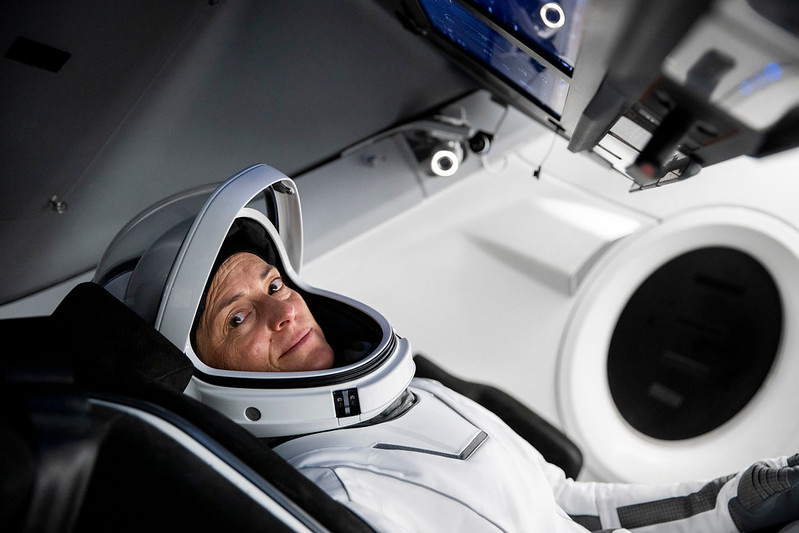 When Nicole Aunapu Mann heads into space this week, she'll be making history.
The NASA astronaut, who first joined the agency in 2013, will soon become the first Indigenous woman ever to fly in space. And she's extremely excited, as well as proud. "It has been a long journey, but it's been so well worth it," she told Reuters in August.
She's going as mission commander of SpaceX's Crew-5 mission, which is scheduled to launch this week. (Departure may be delayed slightly by Hurricane Ian, as the launch will take place from the Kennedy Space Center in Florida.)
Mann is a member of the Wailacki of the Round Valley Indian Tribes in Northern California. And she's got one hell of a resume: a bachelor's and master's in mechanical engineering from the U.S. Naval Academy and Stanford University, respectively; colonel status in the U.S. Marine Corps; and more than 2,500 hours of flight experience in 25 types of aircrafts, among other achievements.
When she heads into the stars this week, Mann will be bringing parts of her Indigenous culture with her, including a dreamcatcher from her mother – an intentional move designed to both ground her in her community and showcase her heritage. "It's important that we celebrate our diversity and really communicate that specifically to the younger generation," she said to Reuters.
Mann and the other three members of her team – which also includes the first-ever Russian cosmonaut to fly with SpaceX – will be headed to the International Space Station, where they will stay for 6 months.
Their duties while on board will consist largely of station maintenance and carrying out various scientific experiments.
As excited as she is about the historic nature of her mission, Mann is even more excited about the work itself – and what it could mean for all people. When speaking about the mission with Good Morning America, Mann said that "we are coming together as a human race" in this research effort.
She added, "[O]ur mission on board the International Space Station of developing this technology and research to benefit all of humankind is really what brings us together."