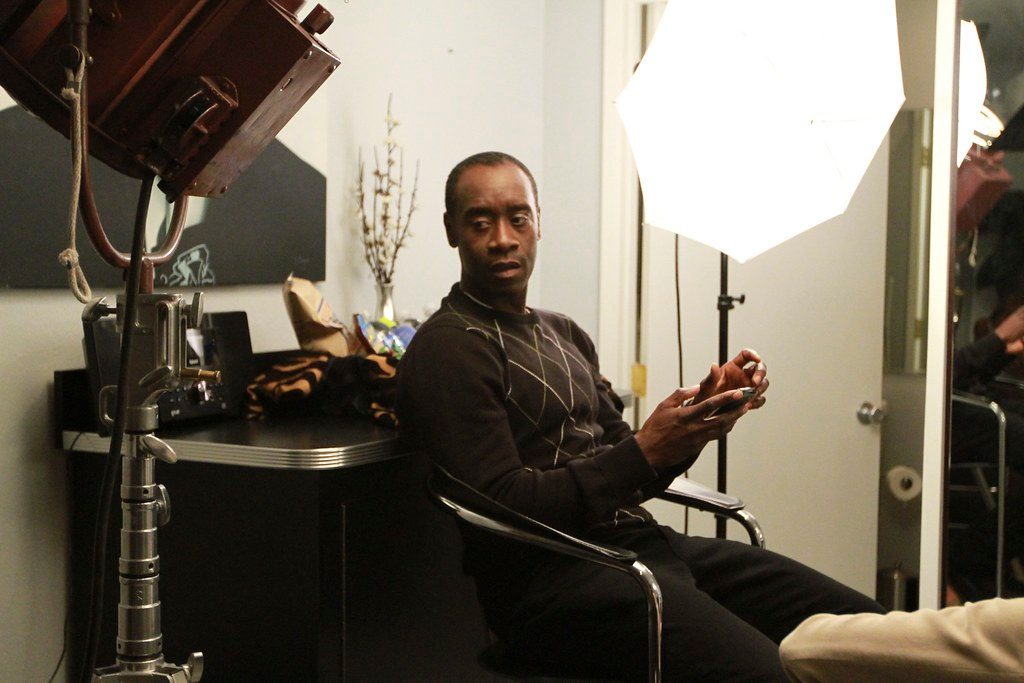 The 50 notable women who came out with the Marshall Plan for Moms have found their ideological matches.
Fifty men — from professors and entrepreneurs to basketball player Steph Curry, former football player Victor Cruz and actor Don Cheadle — signed an open letter demanding direct payments to moms who have lost their jobs during the pandemic, and adoption of policies such as paid family leave and affordable childcare.
[Related: Amy Schumer, Eva Longoria and More Famous Women Demand 'Marshall Plan for Moms']
"Men have a role to play," the letter reads. "It's time to create a new structure that works for women, that respects and values their labor."
The letter, published as a full-page ad in The Washington Post, follows the "Marshall Plan for Moms" — a proposal for mothers to be compensated for their "unseen, unpaid labor" — which was published as a New York Times ad in January.
The proposal was signed by women including #MeToo movement founder Tarana Burke and comedian Amy Schumer. They called on the Biden administration to provide a basic income to mothers, pass childcare policies and establish a safe plan to reopen school five days a week.
Reshma Saujani, founder of Girls Who Code and the organizer of the Marshall Plan for Moms, welcomed the allyship. 
"This is a national crisis that requires bold solutions — we can't afford anything less," she said in a statement. "[The men's] action shows that women aren't standing alone: this is a broad coalition and a growing movement to finally value women's work."
According to a report from the National Women's Law Center, an astounding 2.3 million women have left the workforce since the start of the pandemic, and 275,000 women left their jobs just in January — the same month the first ad was published in the Times.
The new letter acknowledged that men, too, have a stake in women's well-being.
"As partners and fathers we need to start doing our share at home," they wrote. "As the majority of employers we also need to create more protections and flexibility for working moms, and to put an end to the 'motherhood penalty' that punishes them for exercising it."
[Related: Melinda and Bill Gates Pen Letter About Covid's Negative Impact on Women]