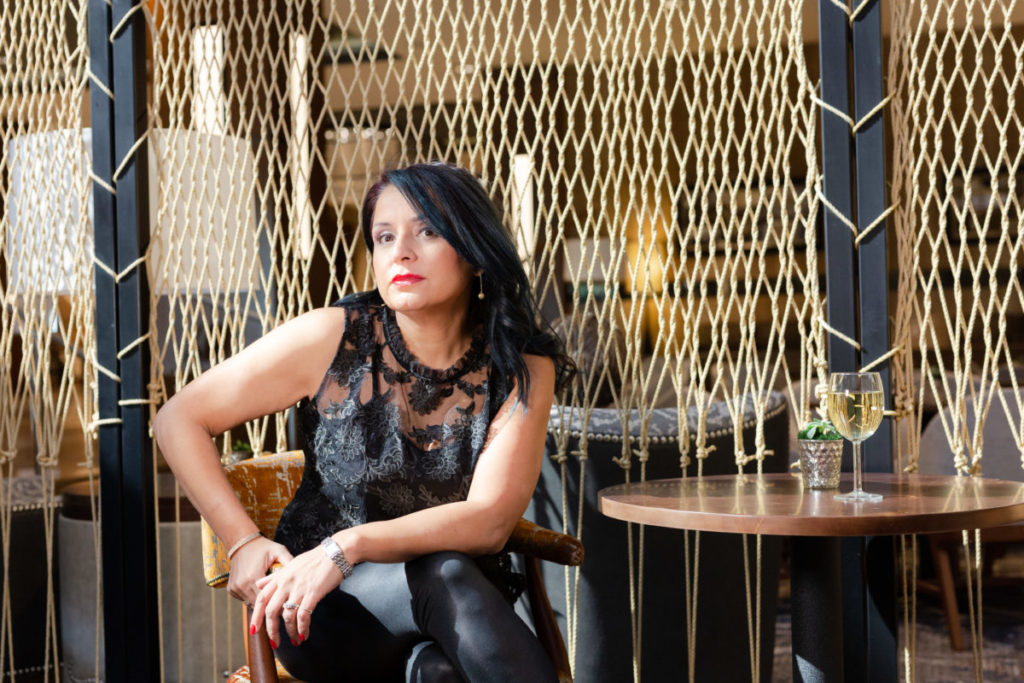 Suky Sodhi is a Toronto, Canada based entrepreneur. For over twenty years she has run Professional Selection Inc. where she helps to source and secure talent for the global staffing industry. But she also runs Elite Global Recruiters, the coaching and training arm of her first business. Sodhi is passionate about helping executives from around the world to create high performance sales cultures but also works hard to ensure her own team doesn't suffer from exhaustion and burnout in a competitive industry. While the Pandemic has thrown its share of curveballs, with the recruiting and staffing industry experiencing the fluctuations of the COVID-19 economy, Sodhi adapted with Pandemic-pivots and the support of her team.
Sodhi's story, as told to The Story Exchange 1,000+ Stories Project:
What was your reason for starting your business?
I initially established Professional Selection Inc in January of 1999 to service the data securities industry across Europe, the Middle East and Africa. When I moved my family to Canada in 2005 I saw a big gap in the market to service the staffing industry. At the time if I recall correctly there were two individuals in this space but neither dominated the market. In fact whilst doing my research I rarely came across them. If we fast forward to March 2020 when the world seems to have gone into a global lockdown I knew now was the time to pivot my business and reinvent myself. I was very fortunate that I had an amazing team who could look after PSI and allow me to focus all my attention on Elite Global Recruiters. Initially I launched the Facebook group as a way to meet the demand of staffing professionals who needed a place to confidentially not only share their fears and concerns, but understand how to pivot the way they conducted their business. Fast forward two years and I still run the group free as a way of giving back to our industry. To date Elite Global Recruiters has coached and trained in six countries. Professional Selection Inc has secured talent in 18 countries.
How do you define success?
We all have our own definition of success but for me it's what creates a balance between my professional and personal life. The financial success enables my personal success. Let me give you an example, I love to travel and explore new cultures which contributes to my personal growth. This in return has allowed me to become fearless when a clients requests an international search.
Tell us about your biggest success to date
Wow great but really difficult question to answer as I have so many to choose from. I'd have to say Elite Global Recruiters is my greatest success. While as a business owner I knew how to ride the waves of the recession cycle I'd never run a business let alone launched a business in the mist of a global pandemic. At the time I had a very serious dilemma: do I continue to invest in the existing business (Professional Selection Inc) and reduce it's working capital/retained income or do I commit to a loan and have debt to my name? I truly believed that Professional Selection Inc would bounce back as the world couldn't just simply stop companies needing employees and people still needed jobs. It was a question of riding a new wave. I devised a strategy with my team that allowed me to focus on the new venture and I went to the bank, business plan in hand, and took out a loan. It was the best decision I made. Within a year I had generated enough revenue to cover not only my start up costs but pay back the loan. To date I am proud to say both Professional Selection Inc and Elite Global Recruiters are thriving businesses and I couldn't have done this without the support of my team.
What is your top challenge and how have you addressed it?
Balance work and life. In my humble opinion work-life balance simply doesn't exist. The pandemic has blurred these lines even further. Personally I have created a life where I am able to ebb and flow with the demands of both my work and personal life. For me that means I never work on a Saturday unless it's a critical path but I do carve out a few hours on a Sunday. For my team I insist on each team member taking a week off at least every quarter to recharge and relax.
Have you experienced any significant personal situations that have affected your business decisions?
The staffing industry is very closely linked with their local economies. When the markets are up there is a lot of demand for talent and when they crash, so does the demand. At the height of 2007/8 financial meltdown, again, my business was being threatened but I was familiar with the cycle and knew how to ride the wave. However at the same time I lost my brother to suicide. As anyone that has experienced the loss of a loved one in such a tragic manner the burning question that repeats over and over in your mind, "What could I have done?"
What is your biggest tip for other startup entrepreneurs?
Being an entrepreneur comes with far more sleepless nights and commitments. When things don't go according to plan the person staring back you in the mirror is responsible. When you have a cash crunch and I promise it will happen at some stage you have to eat after everyone else has. I would strongly recommend speaking with a business coach to explore the two options. If you choose the later make sure you get a business coach. I wish I had done that sooner
How do you find inspiration on your darkest days?
I remind myself my family is warm, fed and safe during the Pandemic. Businesses can be rebuilt but the loss of a loved one can never be replaced.
Who is your most important role model?
I have so many, some of them are even my clients who are leading global empires. The reality is everyone has something to teach us, even if it's teaching us what we don't want. Currently I have been following the inspirational success story of Ashley Horner. A mother of three boys, wife, fitness coach and entrepreneur whose reach and influence extends globally. She is also the Founder of Unbroken Foundation a charity that supports women and children shelters across the USA. ◼
Check out our Advice + Tips for entrepreneurs starting-up
Watch our latest videos
Subscribe to our podcast