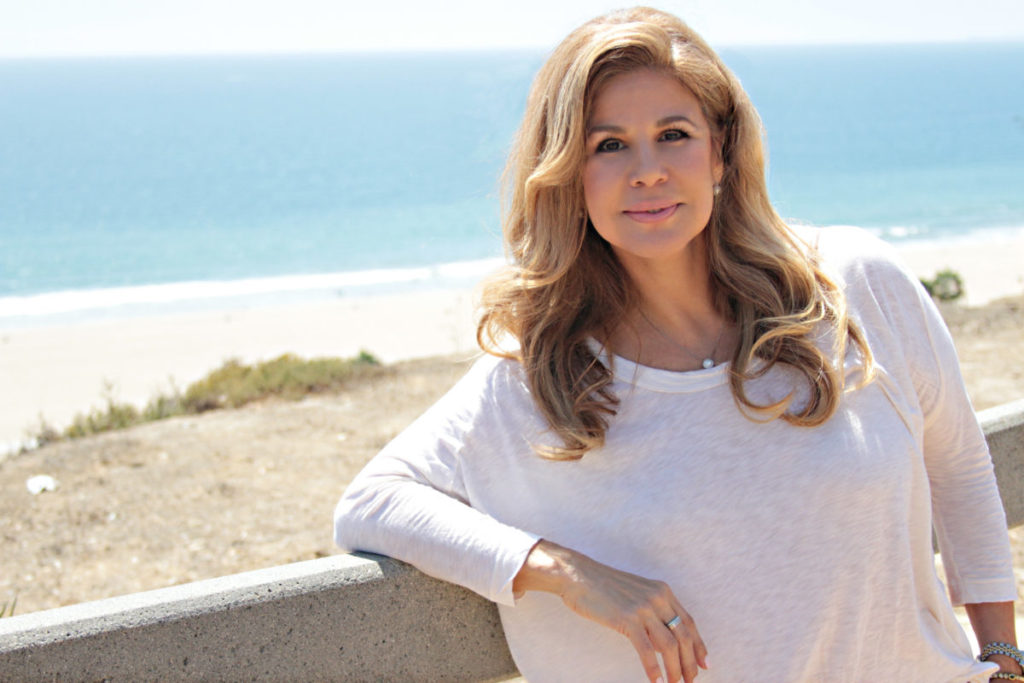 Sylvia Ortiz has something in common with many of the female entrepreneurs who have told us their stories – when her child had a problem, she came up with the solution herself. In her case, that took the form of MacroLife Naturals, a Culver City, California, company that sells non-GMO, gluten-free, mostly vegan superfood powders that can be added to smoothies, soups, salads and more. After 25 years in business, Ortiz is proud of helping people across the country feel good about their health – but is proudest of having helped her son regain his.
Here's our lightly edited Q&A, from The Story Exchange 1,000+ Stories Project.
Tell us more about why you started your business.
I created MacroGreens in 1998 to help my son, JR, restore his health by feeding his body
the essential nutrients he was missing. My son was only 14 years old, but was suffering from health problems as a result of a poor diet. MacroGreens not only restored his health, but also increased his energy and helped him adopt a new, healthier lifestyle.
How is your business different from others in your industry?
We are celebrating our 25th anniversary as a trusted legacy brand selling quality
superfoods.
Tell us about your biggest success so far.
We have received multiple awards and received thousands of notes and testimonials from customers telling us how our products have helped them improve their overall health. For me, this is the biggest reward – helping folks feel and look better. It is what gives me purpose and keeps me going after 25 years in business.
What is your top challenge and how have you addressed it?
Being entirely self-funded. This has always been a challenge and, unlike many of our competitors, or newcomer start-ups who have plenty of backing, we fund marketing and advertising ourselves. We see new brands blow-up overnight, even when the brand itself is inferior and consumers are misled by fancy ads or labels. However, we have been able to overcome their hyped-up marketing campaigns and pass by competitors with flying colors, because folks see and feel the difference with our products.
Have you experienced any significant personal situations that have affected your business decisions?
Of course. You can't be the founder of your own business without personal situations affecting decisions. When a tough situation arises, I apply the 4 agreements: Don't take anything personally. Don't assume. Be impeccable with your words. Always do your best. But since I don't always have all the answers, I also look to the advice of experts for guidance. Then I sit and process until I feel confident of the best direction to take.
What is your biggest tip for other startup entrepreneurs?
Believe in yourself and your product – then show up and shine. This will take preparation and research, so make sure to do your homework. Expect discouragement, but don't quit. Rest if you must, but don't quit.
How do you find inspiration on your darkest days?
Dark days will come, and you may find yourself in undesirable circumstances. Always
remember that those circumstances do not equal who you are. You have resources – tap into them.
What is your go to song to get motivated on tough days?
"Don't Stop Believing" by Journey.
Who is your most important role model?
My mother. She always lifted me up and would tell me, "You can be and do anything
you set your mind to accomplish."◼

Facebook: @MacroLifeNaturals
Twitter: @MacroLife1
Check out our Advice + Tips for entrepreneurs starting-up
Watch our latest videos
Subscribe to our podcast