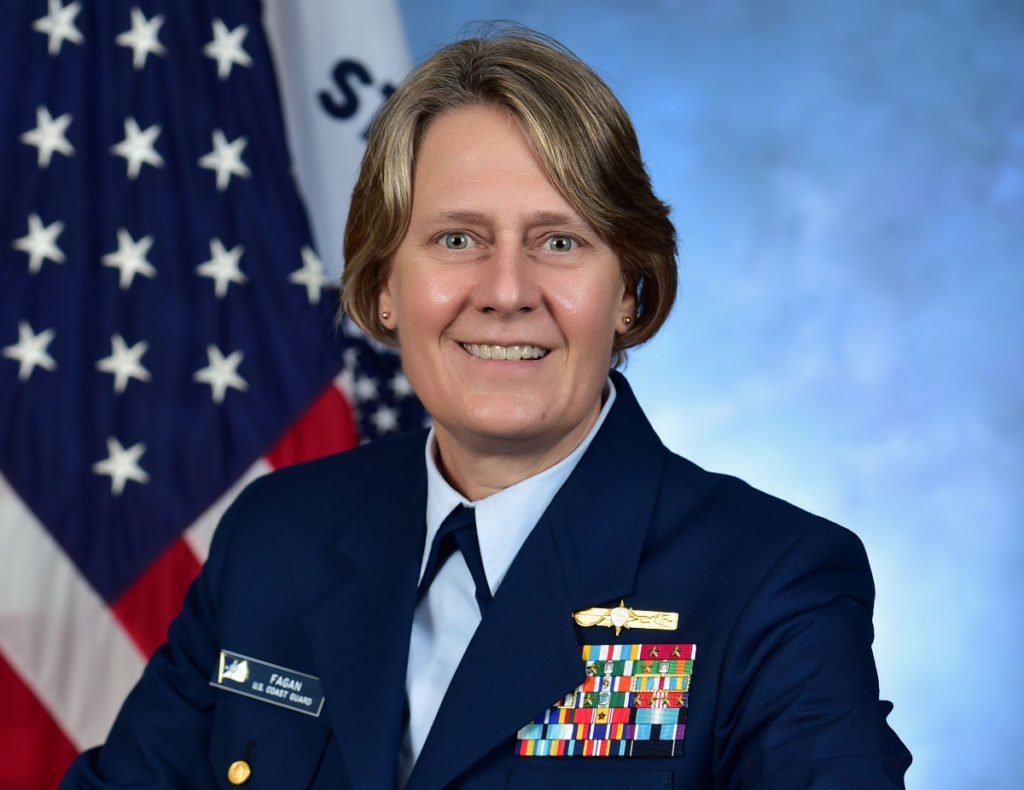 The United States military has never, in its history, had a woman run one of its branches. But that's likely to change – and soon.
While much of the nation focuses on the pending historic confirmation of another woman leader – that of Judge Ketanji Brown Jackson to the U.S. Supreme Court – President Joe Biden has announced his selection for the new head of the U.S. Coast Guard: Adm. Linda L. Fagan.
"Her leadership and integrity are second to none," Biden tweeted. "If confirmed, Adm. Fagan will be the first woman in history to serve as commandant and the first female service chief."
He added via the social networking site, "My administration is committed to seeing more qualified women at the highest levels of command and making sure women can succeed and thrive throughout their military careers."
At present, Fagan serves as vice commandant of the military branch, largely overseeing its internal goings-on as second-in-command. She has served with the Coast Guard for 36 years – work which has brought her to all seven continents. In recognition of the length of her term of celebrated service, Fagan was awarded the Gold Ancient Trident – the first person to ever receive the distinction.
The Senate Commerce Committee will ultimately make the final call regarding Fagan's confirmation. Republicans on the committee have already tweeted their enthusiasm for her, though, calling her an "outstanding leader."
Alejandro N. Mayorkas, the U.S. secretary of homeland security, also released a statement of support. "Admiral Fagan is a tremendous leader, trailblazer, and respected public servant," he said, adding that she is "admired as a role model of the utmost integrity."
Mayorkas further noted that "her historic nomination is sure to inspire the next generation of women who are considering careers in military service."
If and when she formally snags the spot, she'll replace the Coast Guard's current leader, Adm. Karl Schultz, who is retiring from the position. A ceremony to mark the change of command is already scheduled for June 1.