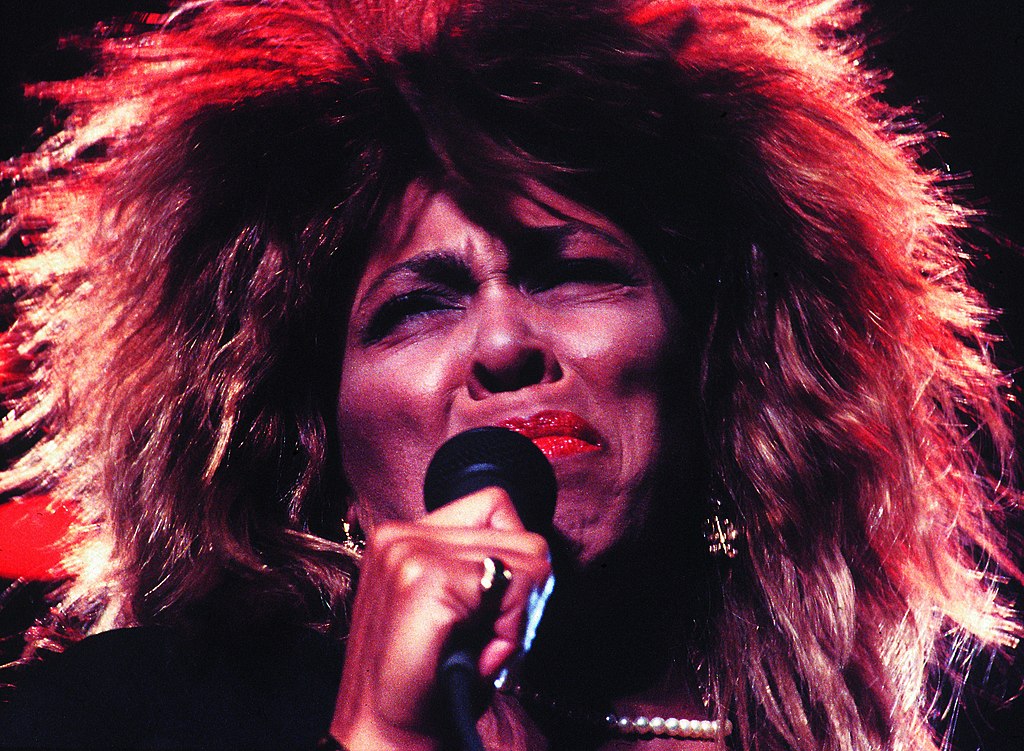 The world has lost an icon – a towering musical figure (despite standing just 5 ft. 4 in. tall in life).
Tina Turner, the undisputed Queen of Rock 'n' Roll, died this week in her Switzerland home at the age of 83. She succumbed to an unspecified, lengthy illness, per a press release issued by members of her family.
She's remembered first and foremost as a chart-topping, award-winning musician. Fans have been grooving to hits featuring the Grammy winner's soulful, scratchy vocals since the 1960s. Turner is also revered for her showmanship – her unique ability to inhabit every stage, filling those spaces with her power through performances that were equal parts style and substance.
Turner's career began alongside her ex-husband, Ike. After singing her way into his band, her voice soared on several hits – "Proud Mary," of course, as well as "River Deep, Mountain High" and "Nutbush City Limits." Following a dip in notoriety, Turner burst back on the scene in the 1980s with "What's Love Got to Do With It?" which launched a successful solo second act.
This lengthy, celebrated period of her life included numerous world tours playing packed houses; collaborations with the likes of Mick Jagger and Beyonce; a Grammy Lifetime Achievement Award; a jukebox musical about her life; and the release of a haunting, beloved Bond song.
During her decades-long career, Turner also made history several times. She's both the oldest woman artist to ever score a no. 1 hit with "What's Love Got to Do With It?" in 1984, when she was 44, as well as the first Black woman ever to grace the cover of Rolling Stone in November 1967. Her career was so prolific and impactful, it garnered her two inductions into the Rock 'n' Roll Hall of Fame – first in 1991 as half of a duo with Ike, then in 2021 as a solo entity.
Despite her many triumphs, Turner's life was also riddled with pain. Born Anna Mae Bullock, she grew up in a rural Tennessee community – a tough upbringing, she recalled in interviews and memoirs, marred by unsupportive parents, grueling work and difficult family losses.
Her struggles were not left behind in her formative years. Turner's marriage to Ike was notoriously abusive – physically, emotionally and financially. At one point, in her despair, she attempted to take her own life mere minutes before a performance. Even after leaving the relationship – famously noting that she only had "a Mobil credit card and 36 cents" to her name at the time – she struggled through the loss of two of her sons, as well as myriad health issues.
But Turner weathered all of it, publicly and without shame. And now, she's remembered as much for her survival story as she is for her musical achievements.
Following her passing, everyday fans and notable figures alike recalled and honored Turner. Actress Angela Bassett, who portrayed Turner in the 1993 film bearing the same name as her 1984 hit single, wrote on Instagram that she was "a woman who owned her pain and trauma and used it as a means to help change the world."
Former President Barack Obama similarly praised Turner via Twitter. "Tina Turner was raw. She was powerful. She was unstoppable, he said. "And she was unapologetically herself – speaking and singing her truth through joy and pain; triumph and tragedy."
Headlines about her passing also focused on both her talent and resilience. "Tina Turner, Survivor and Supernova" the top of one article reads; another describes her as a "broken and beaten survivor [who] reinvented herself to become a superstar."
It's worth noting, however, that Turner wasn't altogether comfortable with her own public persona – and said so plainly. "I don't necessarily want to be a 'strong' person. I had a terrible life. I just kept going. You just keep going, and you hope that something will come. This [life is what] came," she said to The New York Times in 2019 of her trials.
Turner's perspective in that interview serves as a present invitation to approach her legacy with more nuance. Women are often praised for the ways we endure both individual hardships and societal inequities. But for all of us, and Black women especially, this is a fraught matter – a perpetuation of the "Superwoman Schema," as researchers call it, that celebrates Black women in particular for their fortitude while failing to acknowledge the harm caused by these burdens.
We can turn to Turner herself for a different, softer alternative. Years ago, she released a memoir, "Happiness Becomes You: A Guide to Changing Your Life for Good." It's a meditation on hope, and the ways in which Buddist principles helped ground and soothe her.
And, it's a reclamation of her narrative. While discussing the book with Vanity Fair in December 2020, Turner acknowledged her struggles, but made an uplifting addendum: "In every crisis, frustration, or disaster is also the potential to learn, to grow, and to propel ourselves toward greater heights of wisdom and fulfillment than ever before."
She continued, "Each of us has the potential to become truly, indestructibly happy, as long as we do our best to spread positivity and kindness."
~
In addition to recalling her immeasurable music talent, her gripping onstage persona – and yes, her inspirational tale of survival – may we also hold the complexity of Turner's journey, and the soulful words of optimistic wisdom she's left us with.
For my money, the official NASA Twitter account best summed things up in its (quite literally) star-studded tribute to the deceased singer: Sharing a telescopic image of a breathtaking patch of the cosmos, one clogged with celestial bodies, along with some brief words counting Turner among their shimmering ranks while referring to her as – what else – "simply the best."
May she be remembered for all the ways she shined. ◼