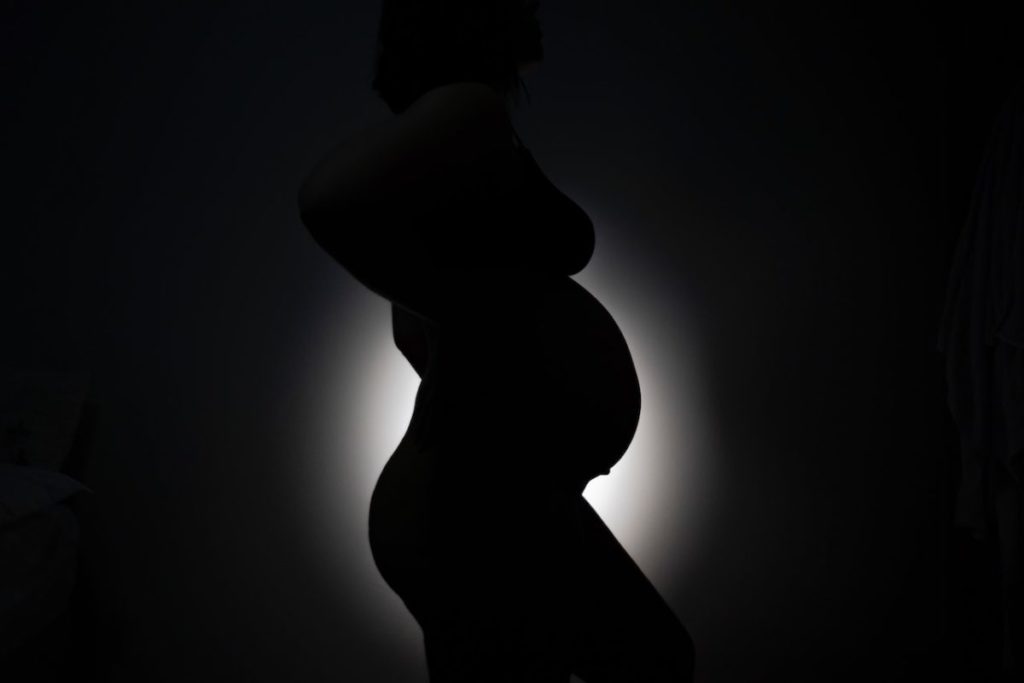 Note: With the White House proclaiming April 11-17 as Black Maternal Health Week, we are resharing this post from February.
It's a life-or-death situation for Black women.
In the United States, Black women are three times more likely to die due to complications during pregnancy, childbirth and postpartum life than white women – a gap that is widening significantly year over year, according to the U.S. Centers for Disease Control and Prevention.
Worse still is that the vast majority of pregnancy-related deaths are deemed preventable – over 80% of them in all, CDC researchers say – from overlooked cardiac problems or infections to undiagnosed mental health crises that result in deaths by suicide or overdose.
The result: Hundreds of Black women lose their lives to pregnancy-related illnesses every year. Tens of thousands more survive life-threatening complications, only to then suffer after-effects that sometimes last for the rest of their lives. And in most cases, these outcomes could have been avoided altogether.
We often hear harrowing stories of Black women's childbirth experiences – perhaps most notably, that of tennis great Serena Williams, who nearly died after giving birth to her daughter in 2017. Despite her personal health, wealth and fame – a level of privilege from which most Black mothers in the U.S. are excluded – Williams' complaints and concerns about blood clots were still dismissed by all but one of the doctors and nurses tasked with her care.
"Being heard and appropriately treated was the difference between life or death for me," she wrote in a 2022 essay for Elle. "I know those statistics [around Black maternal mortality] would be different if the medical establishment listened to every Black woman's experience."
Yet the problem persists – it continues to grow, in fact – and Williams' account taps into why that is, despite ours being one of the richest nations in the world. Experts point to a fragmented, confusing, costly healthcare system rife with racial bias that consistently provides substandard care to Black mothers.
"What I want people to understand is that racism is so embedded in our society, in our structures, that sometimes without knowing it we [healthcare workers] even become a part of that system," says Dr. Lucinda Canty, an associate professor of nursing at the University of Massachusetts, Amherst.
Last year, frustrated at the racial disparities she had witnessed over several decades as a nurse and midwife, Canty founded Lucinda's House, a nonprofit whose slogan is "where Black women are supported, heard and celebrated." It provides advocacy, education and support to Black expecting parents.
And they need it. "This problem keeps existing – and growing – because we're feeding a system that is not conducive to Black women having safe care," Canty says.
Understanding the Reality
Her concern is no exaggeration. Research shows that Black patients' pain is more likely to be dismissed by healthcare workers, and that they are less likely to be prescribed treatment as such. These biases are seen in both medical students and professionals, and crop up in part due to "false beliefs about biological differences" between Black and white patients (despite readily available information to the contrary), according to University of Virginia researchers. The impacts are especially severe for Black women.
But the issue extends beyond quality of care to access in general – from finding maternal healthcare facilities and services in the first place, to having adequate insurance to pay for it. Food deserts, lack of reliable public transportation, and even the long-term residual effects of racial segregation also compound problems with regards to Black women's abilities to manage their health.
All of this is why, "in order to change the [Black maternal mortality] rate, we need to look at the bigger picture and ask what it means to be a Black woman in the U.S., and how we provide care – or don't – to Black women," says Melissa Hanna, co-founder and CEO of Mahmee, a maternal health startup that aims to address gaps created by racism.
The Los Angeles company says it has built a hybrid care model to provide wraparound support during the patient's pregnancy and postpartum period, with a specific focus on Black and Indigenous moms who are most at risk. Since its 2016 launch, it's pulled in over $12 million in investor funding – some of which came from Serena Williams' VC firm, Serena Ventures. Goldman Sachs is another prominent investor.
Hanna says the increased care clearly improves outcomes. She points to some 20,000 patients that Mahmee has served to date, who have been 10% less likely to need emergency C-sections, and overall less likely to deliver prematurely – despite having a higher concentration of Black mothers than the national average. She says this result "flies in the face of statistics" and assumptions which deem Black maternal mortality to be an expected outcome.
"Rather than waiting for complications to occur, we get ahead of things," she says, not just by providing clinical oversight, but also recognizing "that there are a number of factors, non-clinical in nature, impacting patients' experiences."
Hanna says the broader problem "ultimately comes back to systemic racism," and an inability on the part of many in the healthcare system – as well as those outside of it – to "look at the whole person" when considering and treating a Black woman patient.
No Single Solution
For a problem this widespread, a multi-pronged approach is needed to solve it, says Megan Simmons. She's the policy director for the National Birth Equity Collaborative, a nonprofit with offices in Louisiana and Washington, D.C., that works to combat the Black maternal mortality rate through a mix of legislative advocacy, community-level partnerships and research efforts.
The NBEC collaborates with elected officials on policy prescriptions that promote better paid family leave programs and increase access to abortion care. There is also a suite of bills in various states of consideration by Congress known collectively as The Black Maternal Health Momnibus – which the NBEC also bolsters support for among its network of lawmakers and organizers.
The Momnibus bills are designed to create federal-level investments in community organizations doing localized maternal support work, growing and diversifying the perinatal workforce, and conducting additional research on the subject. All of these measures, collectively, "have created experiences for better birthing outcomes, particularly for Black women," Simmons says.
And it's the focus on Black women's health and experiences that's paramount, she adds – because they're the ones suffering most from bigotry and neglect running rampant within an already fractured healthcare system. At present, Simmons says, "folks have a hard time resolving the fact that racism is at the root of the problem." And this collective failing comes with a dire cost, she adds. "This fight is so important because it's for the preservation of life – of Black life."
Meanwhile, when it comes to addressing bias among medical workers themselves, Hanna and Canty both noted the importance of promoting heightened cultural competency. Hanna stressed the need for an increased investment in healthcare workers "who look like you, who speak the same language, who come from the same communities … or are highly trained and sensitive to those differences, and understand how they may impact [patients'] experiences."
But above all, people inside and outside of the medical community need to fully understand and absorb the root of the problem — racism — in the first place, experts stated. And "we need to take this seriously, because, in a country with all of these resources, there's no excuse" for this problem's existence or persistence, says Canty.
Adds Hanna, "If we do this work through a purposeful lens, with an awareness of our most marginalized families, we are going to see amazing gains – and doing work in this field helps everyone." ◼
This post was originally published Feb. 21, 2023.