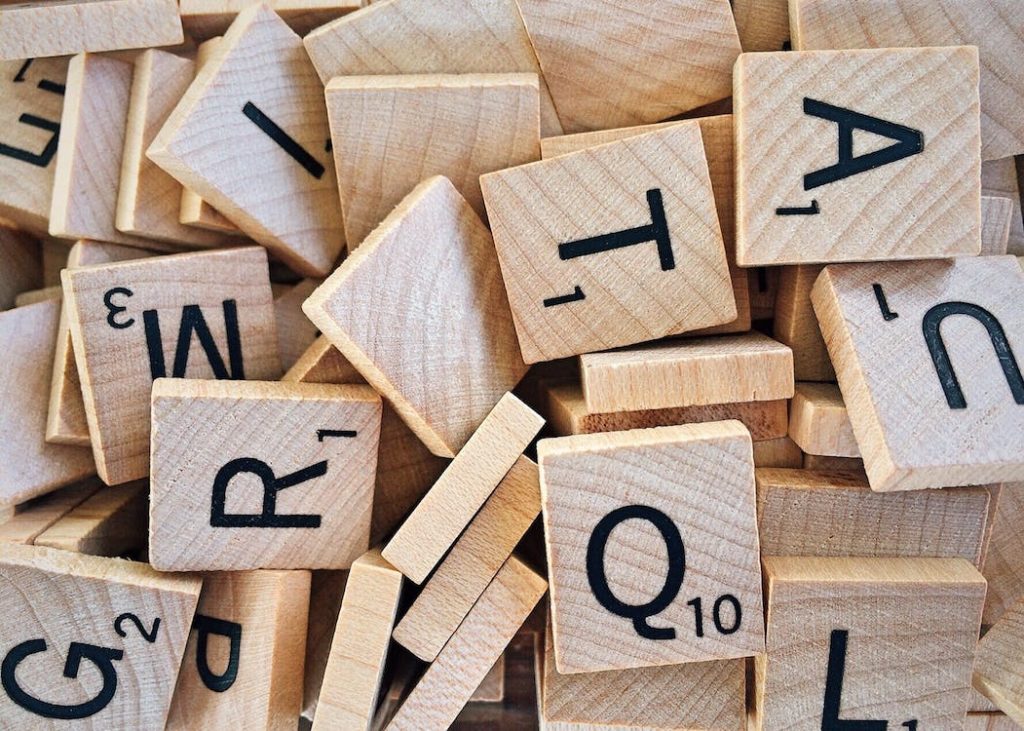 Have you ever discovered a new phenomenon that's so unusual you had to create a whole new word to describe it?
That happened a handful of times in 2022, resulting in a flux of brand new terms that may sound silly at first (I mean…"almond mom"? "Goblin mode"?), and even a resurgence of existing words that have been collecting dust for decades (Fun fact: The notorious term "gaslighting" has actually been around since the 1930s.)
Buzzwords, as they're called, are typically constructed around social movements, pop culture currents, social media trends and business jargon. If keeping up with all these new terms feels like learning a foreign language, fear not. We've got you covered with this dictionary of 15 key buzzwords from 2022 to give your vocabulary a boost.
1
Quiet Quitting
Quiet quitting doesn't actually refer to quitting a job. The term refers to doing the minimum requirements of one's job and putting in no more time, effort, or enthusiasm than absolutely necessary. Quiet quitting is often based on a rejection of the pressure or expectation to "go above and beyond" in one's role as the norm (especially when not being fairly compensated for such tasks and responsibilities).
2
Millennial Pause
Millennial pause refers to the split-second millennials wait before they start talking in a video. It's a term coined by TikToker @nisipsa, who shared a video of Taylor Swift pausing for a split-second before talking. The pause has been likened to a technical hangover, as millennials grew up using older technology that did not start recording instantly.
3
Almond Mom
An almond mom is a mom who pushes diet culture on her children. The term sprung from a viral video from the reality TV show "The Real Housewives Of Beverly Hills" in which Yolanda Hadid gets a call from her daughter Gigi, who tells her mom she is feeling very weak and ate only half an almond. To this, Yolanda replies, "Have a couple of almonds, and chew them really well." The video faced immense backlash from critics who advised against Yolanda's almond mom approach to parenting.
4
Jane
Jane refers to an underground network in Chicago that counseled and helped women who wanted to have abortions. The service was launched in 1965 by Heather Booth, then a 19-year-old student at the University of Chicago. At first, Jane connected women with doctors, then grew into an all-women network with dozens of members, ranging from students to housewives. The term Jane has grown in popularity ever since the overturn of Roe v. Wade this year, especially following the recent film "Call Jane."
5
The Great Resignation
The Great Resignation, also known as the Big Quit and the Great Reshuffle, is an ongoing economic trend in which employees quit their jobs in unprecedented numbers. According to most, this officially began around late 2020 or early 2021, after the national quit rate dropped sharply during the COVID-19 pandemic due to a shortage of work and large-scale shutdowns.
6
Gaslighting
The Merriam-Webster word of the year, gaslighting refers to the act of psychologically manipulating or grossly misleading someone, especially for one's own advantage. The word derives its origins from Patrick Hamilton's Victorian-era play (and later, the Oscar-nominated 1944 film "Gaslight" starring Ingrid Bergman) about a marriage based on lies and deceit, in which the lead character seeks to convince his wife that she is going insane — including by saying she is imagining the dimming of the gas light in their home. According to Merriam-Webster, searches for the word on its website have spiked by 1,740% in 2022.
7
Goblin Mode
The Oxford word of the year, goblin mode refers to a type of behavior defined as "unapologetically self-indulgent, lazy, slovenly, or greedy, typically in a way that rejects social norms or expectations" — traits that may have become familiar to many during lockdown. In a survey for Oxford's word of the year, goblin mode racked up 93% of the total votes. 
8
Metaverse
It's been nearly six months since Facebook announced it was rebranding to Meta and would focus its future on the upcoming metaverse, a term that refers to a vision of what many believe is the next iteration of the internet: a single, shared, immersive, persistent, 3D virtual space where humans experience life in ways they could not in the physical world. While it is still being developed, it already includes interactive technology such as virtual reality (VR) headsets and augmented reality (AR) glasses.
9
NFTs
Although they've been around since 2014, NFTs (here's our explainer) are gaining notoriety now as an increasingly popular way to buy and sell digital artwork. NFT stands for non-fungible tokens — digital assets with unique ID codes and metadata that distinguish them from each other. Besides artwork, NFTs can also come in the form of music, in-game items, videos, and more. "Tokenizing" these real-world tangible assets makes buying and selling them more efficient while reducing the probability of fraud. 
10
Techlash
Coined by The Economist, techlash refers to strong and widespread negative reaction to the growing power and influence of large technology companies, particularly those based in Silicon Valley. This phenomenon is largely caused by a combination of the growing tech monopoly, misinformation, security and data processing, and technology's negative impact on mental health.
11
Stagflation
Stagflation is an economic cycle characterized by slow growth and a high unemployment rate accompanied by inflation. The word became increasingly common this year, as many Americans fear we are rapidly approaching stagflation. Economic policymakers find this combination particularly difficult to handle, as attempting to correct one of the factors can exacerbate another.
12
Breathwork
Breathwork, the big new buzzword of the wellness sphere, refers to any type of breathing exercises or techniques in which one intentionally changes their breathing pattern. Breathwork exercises are said to improve mental, physical, and spiritual well-being. Celebrities like Gwyneth Paltrow, Selena Gomez and Gisele Bündchen swear by the practice.
13
Well-being
Although it's not a new word, well-being was declared the biggest buzzword of 2022 by Forbes. The concept of well-being has been an HR and workplace trend following everyone's return to work post-pandemic. As 2022 has been a year for a serious, honest evaluation of work/life balance, it's no wonder the word has made more than a few appearances in articles and research studies this year.
14
Baby Bust
A derivative of baby boom (think of boomer, last year's big buzzword), baby bust refers to a sharp decline in birth rates. The word has been more commonly used this past year because of falling birth rates across much of the western world as well as China — largely a result of the pandemic.
15
Slowmadism
Slowmadism has been a trending topic in the world of travel, and refers to a mindset in which one slows down and truly experiences the culture of a place they are traveling to, rather than trying to see as much as possible. With remote work providing opportunities to travel for longer periods of time, this trend goes hand-in-hand with the slow living and sustainability movements that have been on the rise in 2022 as well.