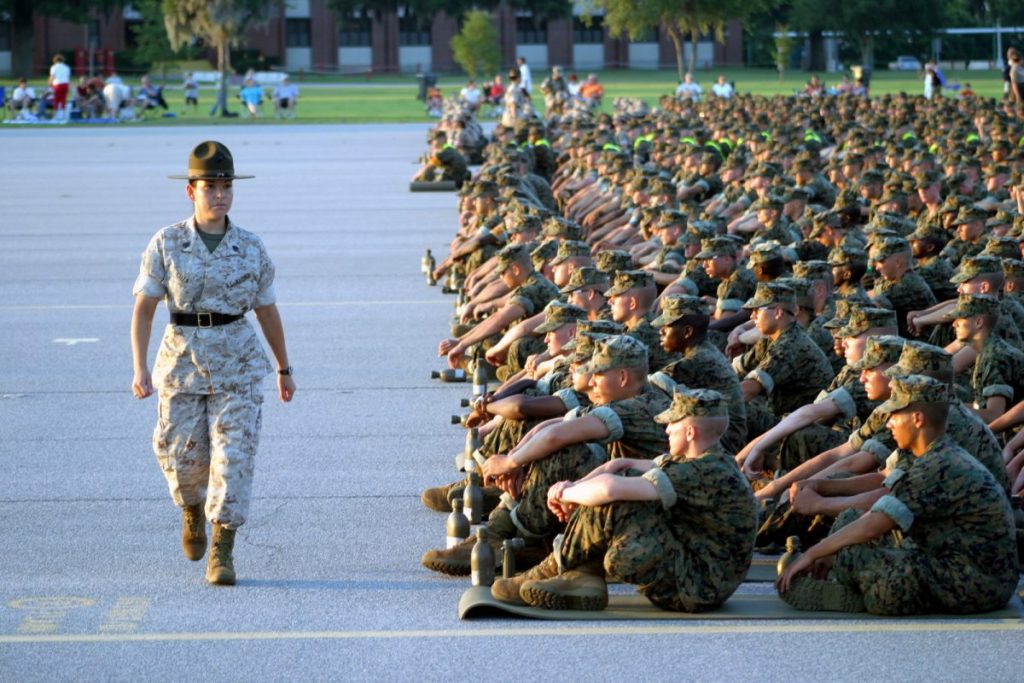 These women passed the ultimate crucible.
A group of women on the West Coast made history this week when they passed — or perhaps survived — a grueling, 54-hour test of will, strength and determination to become Marines, according to Reuters.
The 53 recruits became the first women to claim their titles on the Marine Corps base known as Camp Pendleton in San Diego, California. They were whittled down from 60 female recruits who originally began training in January — seven dropped out due to injuries.
[Related: Maya Angelou, Sally Ride to Appear on Quarters Honoring Historic Women]
"There's definitely a certain pressure to succeed," said Annika Tarnanen, 19, from Minneapolis. "There's a lot of expectations for us."
The all-female platoon proved their mettle with the men, waking after three hours of sleep outside to hike 9 miles wearing rifles and 50-pound backpacks.
Staff Sergeant Amber Staroscik, chief drill instructor for the women, knows the significance of this feat from her time at Parris Island in South Carolina — where female recruits used to train separately until that changed in 2019.
"We were always denied," she said. "Now they see us training side by side. We're carrying the same pack and hiking the same distance. Hopefully it erases some of the gender biases."
Of all the military branches, the Marine Corps has lagged woefully behind when it comes to integrating women. According to a recent report, only 8.6% of Marines in 2018 were women, compared with 16.5% across the Army, Navy, Air Force and Marines.
Now, newly minted Marines like Emily Zamudio are changing the game.
Related: [Remembering Those Who Served: 7 Companies Run by Female Veterans]
"I really wanted to inspire more females to do male roles," said Zamudio, 19, a private first class who will take up a combat role. "I want more females to know that no matter what your size, you can do it."