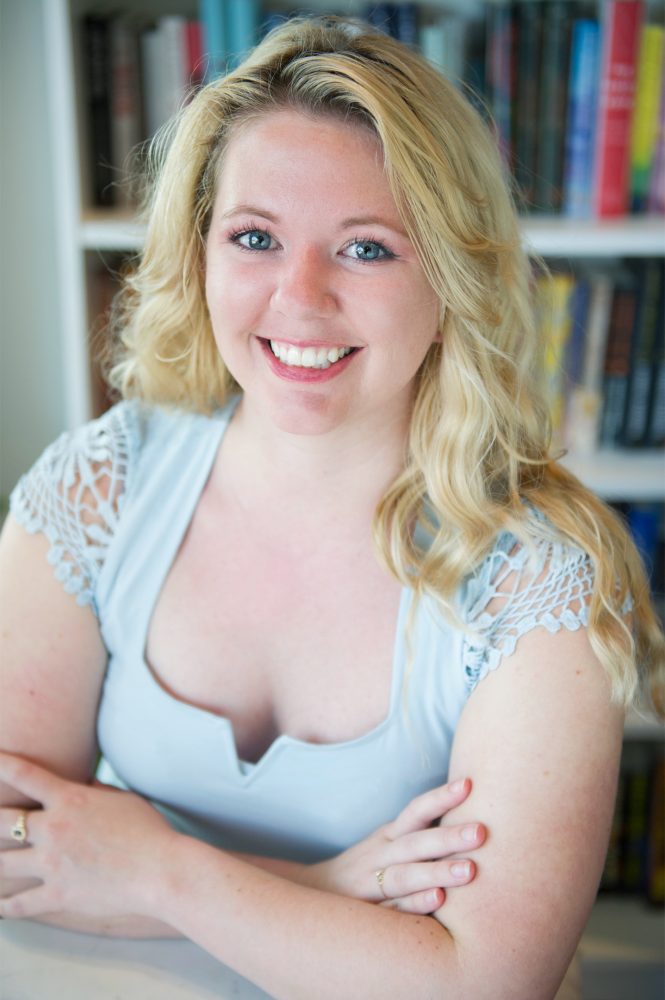 Tiffani Daniel has wanted to be a writer since she was eight years old. After receiving a degree in English and Creative writing and subsequently spending a number of years working in the hospitality industry she reached a point when she knew she just had to take the leap and follow her dreams. Daniel began her business Your Creative Content in 2019, working as a professional content writer, helping bloggers and small business owners strengthen their written content and helping their brand stand out. When the Pandemic hit, Daniel decided to add another branch to her business, The Blogger's Journal, which is a monthly membership subscription helping aspiring writers, content creators, and business owners organize their content in the digital space. Today the Saint Petersburg, Florida based-entrepreneur is working to grow her businesses so she can financially support her parents – and – she's finally getting around to writing that novel she's been thinking about for the last twenty years.
Daniel's story, as told to The Story Exchange 1,000+ Stories Project:
What was your reason for starting your business?
I've wanted to be a writer my entire life. In 2019 after five years of freelancing, I decided to take the dive and start my own business. While working with clients, I found some common gaps across the board: How can blogs help your business and what the heck is SEO? The Blogger's Journal became my ultimate answer to these questions. I thought of the concept in April 2020 right after the pandemic hit full force. I wanted to create a membership that was affordable for aspiring entrepreneurs and one that created a holistic creative community. 
How do you define success?
Success, to me, is being able to support my parents. They have always been my biggest cheerleaders. They've never questioned me wanting to be a writer ever since I told them at the age of 8 years old. I think that kind of blind support is a rarity, and I don't know if I would be where I am today without their encouragement.

Since then, my motivation towards success has been intertwined with my passion for writing and my want to financially support my parents. So I decided, in order to be successful, I needed to have both.

Today, I've found success being a full-time writer, but I'm still working on building my business to help my parents retire. Ultimately, success for me (as I'm sure it is with most people), turns with the tide, and I know I'll be looking for the next obstacle once I finally meet these goals. And if I can inspire others to take their biggest steps to do the same, that's just the cherry on top of a successful sundae.
[Related: Her Beauty Brand Is Committed to Ending Period Poverty]
Tell us about your biggest success to date
So– it's scary wanting to be a writer. I have my BA in English and Creative Writing knowing full well there aren't many companies out there who will pay the big bucks for a writer (even though they should). After college, I learned what I should have been taught if I wanted to be a successful writer: how to run a business.

I spent most of my 20s working in the hospitality industry; too scared to write my first novel and too ill-equipped to start my own business. Or so I thought. In 2019, I told people that I would be a full-time writer in 6-12 months. In May, I gave my restaurant manager my 30 days notice. Most savvy-business owners will tell you to have savings and a plan before you do this, but I wasn't taught how to run a business, remember? So I had neither. I just knew I needed to do it.
Somehow, I made $4K my first month as a full-time writer. Since then, I've created my digital marketing company and The Blogger's Journal. I get to write every day, and that's a huge win.
But I would say my biggest success came last month when I hired my first two employees. This has given me the freedom to explore even more opportunities. It's even given me some breathing room to finally start that novel I've been talking about writing for the past 20 years!
[Related: She Started Out As A Marketing Coach, But Realized PR Was Her True Calling]
What is your top challenge and how have you addressed it?
Work-life balance is my biggest downfall. It's hard to separate the two when you love what you do. Scaling up has also been difficult for me because I help my clients with anything and everything. I truly cannot help myself. If my blog client needs tips on how to record videos? I'll do it. I'll personally film them a how-to tutorial. However, this eats up time that I can't afford. That's why I created The Blogger's Journal. For anyone just starting out, it's the perfect solution to learn everything about content and marketing. While the primary focus is SEO and blog writing, people also learn about PR, email marketing, creating freebies, collaborating, working with brands, and more! This is my solution to helping as many people as I can with as many content problems as they have.
Who is your most important role model?
My boyfriend has been a huge inspiration and role model to me. When I wanted to start interviewing celebrities for the entertainment publication I wrote for, he said, "Why don't you start your own blog?" So I did. When I wanted to pursue freelance writing full-time using Upwork and Fiverr, he said, "Why don't you start your own business?" So I did.
Check out our Advice + Tips for entrepreneurs starting-up
Watch our latest videos
Subscribe to our podcast