We know: our readers love inspiration and motivation, which is why so many of our most-read stories this year were about how to start an entrepreneurial fire in one's belly. But role models are important, too — our No. 1 article is about a hard-working woman business owner who channeled frustration with the status quo into her own disruptive media company.
Here are the most-read stories on The Story Exchange in 2019.
A fan of numbers, technologist Sherrell Dorsey of ThePLUG takes a data-driven approach to sharing the stories and struggles of black innovators.
When telling a story, Sherrell Dorsey turns to numbers before words.
She's the founder of ThePLUG, an online news site launched in 2016 that covers the work and culture of black innovators. And every article published is rife with data and factoids — for example, a deep dive into the lack of intellectual property creation at historically black colleges and universities, or an overview of #BlackTechTwitter, an online community for black techies.
Thinking of starting up? There's no time like the present. Check out our shortlist of business ideas for inspiration.
We outlined some popular startup ideas with great growth potential. After all, there are ample reasons to start up — seeking work/life balance or financial stability, or wanting to be your own boss — and milestones to work toward, like expanding from a home-based business to having a brick-and-mortar location.
As LGBTQ Pride Month 2019 got underway, we shared words of wisdom from entrepreneurs we've featured from this bustling, enterprising community.
The LGBTQ community has certainly made its mark. It's a 1.4 million-strong force that has contributed around $1.7 trillion dollars to the gross domestic product, the National LGBT Chamber of Commerce reports.
These stars of the stage, screen, sports and more are using their platforms to share words of inspiration. We've rounded up the quotes that give us a bigger boost than our morning coffee.
"The more you trust your intuition, the more empowered you become, the stronger you become, and the happier you become," says Gisele Bundchen, one of the most recognizable faces in fashion and beauty. She's also an entrepreneurial partner at Grendene, a synthetic footwear company that makes a killing from selling her sandals. And, she has her own lingerie line. All of that, she says, was achieved by believing in herself, and letting that faith embolden her.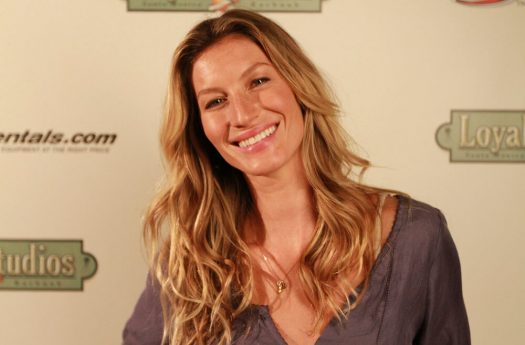 The next time you wear blue jeans or use a stir-fry pan, thank these entrepreneurial women. Here's a look at eight game-changers for Women's History Month.
Most posts on The Story Exchange feature modern-day female entrepreneurs, but what about historic women whose startup stories have been forgotten — or were never really known in the first place? From postmasters to fashion designers, chefs to computer programmers, these diverse and successful women deserve to be celebrated for their accomplishments.
This weekend, watch these fearless women dominate the business world on-screen.
The list includes Joy, with the titular character played by Jennifer Lawrence. And here's a boss quote from that film: "I want you to remember something, because a lot of times people get nice things and they start to think differently. We got here from hard work, patience and humility. So I want to tell you, don't ever think that the world owes you anything, because it doesn't. The world doesn't owe you a thing."
Tax expert Barbara Weltman has advice for self-employed business owners and sole proprietors on what they can expect to owe — and how to calculate it without penalty.
Figuring estimated taxes correctly is important so you don't overpay and have to wait for a refund or underpay, which can result in penalties.
If you're ever in a personal rut where you feel like giving up, take a cue from the sage leadership advice of these accomplished female athletes.
Here's a killer one: "Today, do what others won't so tomorrow you can accomplish what others can't." — Simone Biles, Gymnast
The Story Exchange releases its list of powerful 50+ women entrepreneurs who launched companies later in life.
Age? What age. The women on our Fearless Over 50 list laugh in the face of agism, sexism and any other challenge that comes their way. At a time when society is expecting them to pack it up — or at least take a nap — they are starting up, thinking big and kicking their companies into high gear. Take that, retirement.
America's most-buzzed-about professional tennis player took to Instagram to reveal her portfolio, which favors diverse leadership.
Is there anything Serena Williams can't do?
[Related: Serena Williams Urges Women to Take Charge With These 4 Words]