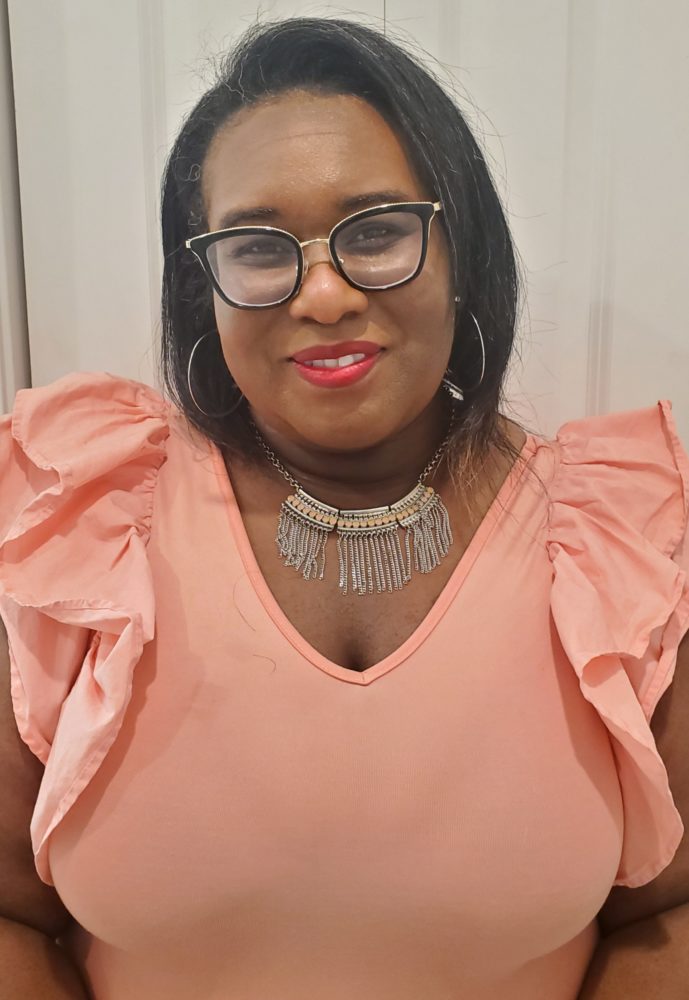 Twila McGee is an animal lover – with two "furkids" of her own to prove it. When McGee was forced to board her cats while traveling, she realized how traumatic the experience can be for animals who are used to their lives at home. So she started NOLA's Finest Pet Care, a company that provides (literal) in-house pet care services for cats and dogs. When the pandemic hit, McGee expanded those services to include educational courses for new pet owners, covering everything from how to "pet proof" a home to picking the right food for your furry charge. Today, the New Orleans native is doing what she loves – taking care of animals – every day.

Here's our lightly edited Q&A, from The Story Exchange 1,000+ Stories Project.
Tell us more about how you started up.
When I was 24, I had a horrible boarding experience with my two cats. My furkids were filled with so much anxiety that I ended up having to bring them back early. I couldn't stop thinking about what to do when you have travel obligations but cannot bring your pets with you. Then my aha moment happened: I would create an in-home pet care business! One year later, I launched my dream.
How is your business different from others in your industry?
Pet parents can take advantage of in-home pet care services, meaning I will come to their home to take care of their pets while they are away. Pet parents don't have to be concerned with drop-off or pick-up. And, being able to keep their pet in their home space lowers anxiety and stress.
Tell us about your biggest success so far.
I started up when I was in my 20s with nothing more than a dream, a love for animals and whatever I had in my bank account at the time. I didn't know it at the time, but my business would become Louisiana's first Black-, bi-, female-owned pet care business. Recently, my company was selected as Happy Doggo's 50 Best Sitters in America. I've been featured in D!$RUPT Magazine, as well as other well-known publications. And, I've had the opportunity to be one of the pet experts cited in Yahoo! Life. Not only do I feel blessed to be recognized, but the credibility bestowed upon my business by these features is huge as well.
What is your top challenge and how have you addressed it?
The pandemic really rocked the world for small businesses and heavily impacted how we get our message across to customers. But part of being an entrepreneur is rising up to any and all obstacles – which is exactly what I have done. Also, when you are running a business that you are incredibly passionate about, it can be difficult to not allow work time to overflow into personal time, but I'm learning to be more disciplined.
Have you experienced any significant personal situations that have affected your business decisions?
Before Covid, we only offered in-home pet care services. But during the height of the pandemic, and especially during lockdowns, people were not traveling in the same way they had before. This was a very unexpected curve ball. But I took the opportunity to expand my business offerings to create educational courses for pet parents. Sometimes challenges aren't all bad.
What is your biggest tip for other startup entrepreneurs?
My first piece of advice would be to find a mentor – someone who knows the business. This person can give you insightful advice. My second piece of advice is that the loudest boos always come from the cheapest seats. You must block out the noise and continue to slay. Your product or service is a story that only you can tell, and people are eager to hear.
How do you find inspiration on your darkest days?
My love for furkids – helping pet parents and pet lovers keeps me motivated.
What is your go to song to get motivated on tough days?
"White Flag" by Bishop Briggs.
Who is your most important role model?
Without a doubt my grandmother, Naomi Richards. She was such a total boss, and in a time when society did not encourage women to do anything outside of being "barefoot and pregnant." She rebelled and made her dreams a reality by working incredibly hard to become a successful caterer, all while being a single mother. My granny experienced amazing opportunities and was able to introduce presidents and celebrities to her delicious New Orleans cuisine. ◼
Instagram: @nolasfinestpetcare
Facebook: @nolasfinestpetcare
Check out our Advice + Tips for entrepreneurs starting-up
Watch our latest videos
Subscribe to our podcast