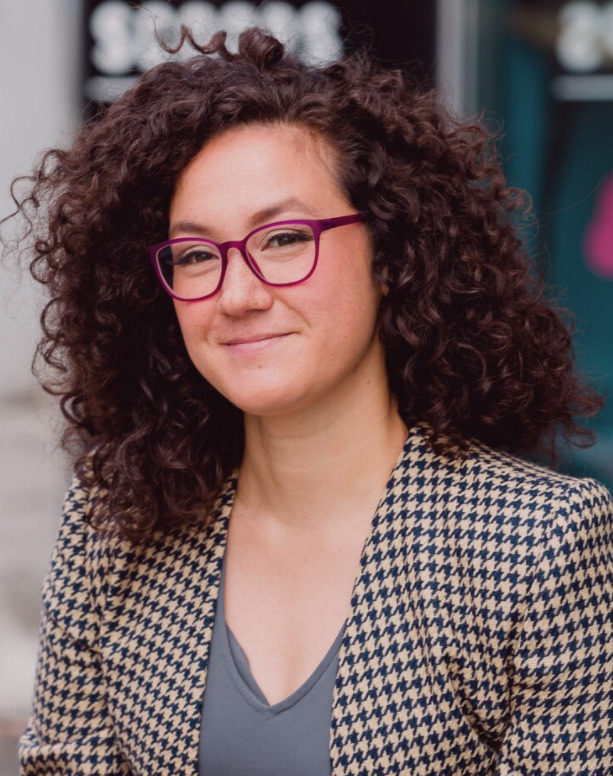 Vanessa Raymond is a self-described, "socio-technologist," meaning she cares about the way people and society use technology. Raymond has been working in tech for over a decade but after falling in love with wine while working in the Peace Corps in Bulgaria she decided to merge both her passions into a business. Today Raymond runs, Telesomm, an app which connects wine lovers with wine professionals for curated experiences. The app offers help shopping for wine, planning a wine trip as well as virtual events: private wine tastings for groups of friends, hosted by an expert and tailored to your specific wine interests. The Fairbanks, Alaska-based entrepreneur is excited to be creating meaningful work for a diverse group of people working in wine and meaningful connections for wine aficionados.
Raymond's story, as told to The Story Exchange 1,000+ Stories Project:
What was your reason for starting your business?
I wanted to give a diverse group of wine professionals more control over their careers by creating remote and flexible work opportunities. I also wanted to serve the needs of wine lovers craving customized wine discovery and learning journeys, and seeking meaningful connection through wine. For myself, I wanted to try building an app and starting my own company with the dream of working for myself and building a company that aligns with my passion for wine and food, and my values around diversity, equity, and environmental stewardship.
How do you define success?
Personal success is financial independence, being debt free, setting my own hours, and creating something with value and meaning in the world. For Telesomm, the goal is to support diversity in the wine industry, support a fair wage, allow people to fall in love with wine in a non-judgemental atmosphere, and support small wine producers and local wine shops around the country and the world.
Tell us about your biggest success to date
My biggest successes are when Telesomm clients reach out to share an anecdote about how working with a wine professional from the app had changed how they discover wine, has empowered them in the wine store, has helped them throw a fabulous dinner party, or even when they just send a photo of the bottle they're enjoying. Those are my wins!
What is your top challenge and how have you addressed it?
With 13 wine professionals from diverse backgrounds and over 50 online wine tastings and consultations on the Telesomm app we have so much value to bring to wine lovers, but need help reaching them, telling our story, and letting them know we exist.
Have you experienced any significant personal situations that have affected your business decisions?
As a professional woman of color I have always struggled with feeling that my value and contributions are being recognized, or that I was being paid in proportion to my worth. My hope is that with Telesomm I can create my own recognition, and also be a part of recognizing and appropriately compensating the incredible talents and expertise of the women, non-binary, queer people, and BIPOC wine professionals on our app.
What is your biggest tip for other startup entrepreneurs?
I am still learning and not sure I have advice to give but for now my advice is to build a business that reflects your values, and surround yourself with good hearted, creative, passionate people.
How do you find inspiration on your darkest days?
Go back to basics! Move my body, cook and eat a wholesome meal, meet with a friend, play with my dogs, and rekindle my gratitude for the every day pleasures and delights. Once I can reset my mindset, creative juices and inspiration will spring forth again.
Who is your most important role model?
My peer mentors Pips and Dayne are my most important role models. They lead their professional and personal lives with such passion and integrity that I am consistently inspired to do the same in my own work and life. ◼
Check out our Advice + Tips for entrepreneurs starting-up
Watch our latest videos
Subscribe to our podcast