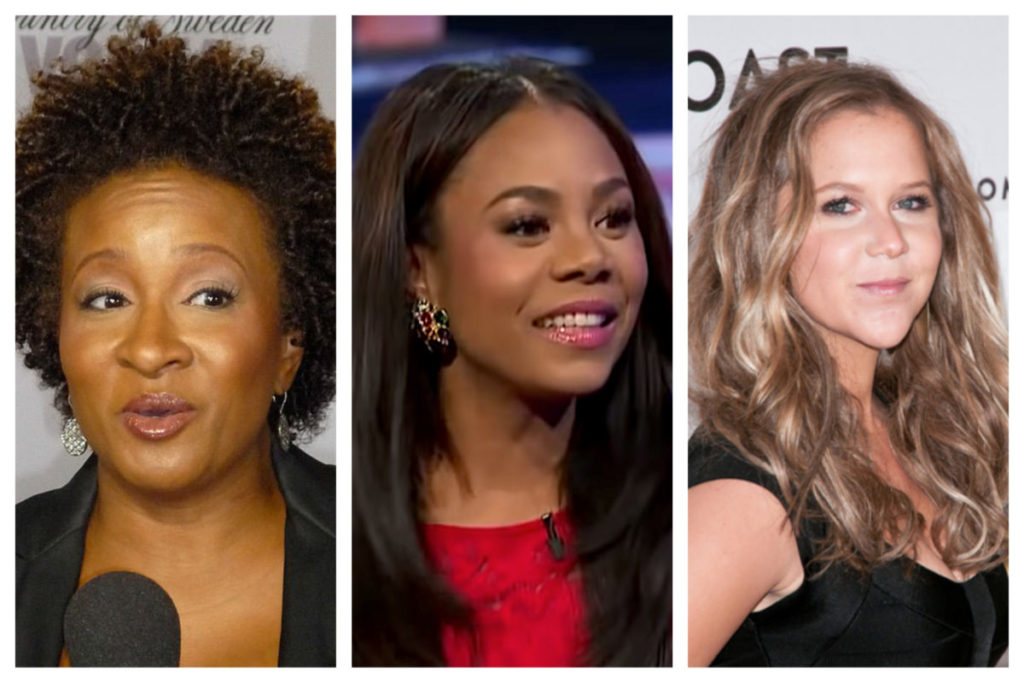 Expect some deliberate laughs — and however many faux pas that make the rounds on social media — from a trio of funny women at this weekend's Oscars.
Comedians Amy Schumer and Wanda Sykes and actress Regina Hall will take the stage, and try to save the show's plummeting ratings in the process, at the 94th Academy Awards. It's the first time that the star-studded event will be hosted exclusively by women.
The move to appoint three hosts after not having any the last few years comes on the heels of a barrage of criticism that spurred the creation of the Academy Aperture 2025 diversity initiative.
It should also be a big night for women in the main categories. Buzzed-about films with female directors, such as Maggie Gyllenhaal's "The Lost Daughter" and Jane Campion's "The Power of the Dog," are expected to nab some wins, maybe even in cinematography (the only category a woman has yet to conquer).
But whatever the outcome, the hosts will undoubtedly come prepared with healthy doses of humor.
Amy Schumer
Schumer created and stars in a new Hulu series, "Life & Beth", a semi-autobiographical show about a woman who reconnects with her past after a personal tragedy. But the seasoned comedy vet will likely bring her bawdy humor to the stage this weekend. 
She has proven unafraid to tackle serious issues, though, which was apparent recently when she lobbied to have Ukraine President Volodymyr Zelensky make an appearance at the Oscars.
"I am not afraid to go there, but it's not me producing the Oscars," she said on "The Drew Barrymore Show."
Schumer is best known for her Emmy Award-winning sketch show on Comedy Central, "Inside Amy Schumer," and she has also received multiple Grammy awards, including for Best Comedy Album in 2016.
Wanda Sykes
Sykes is no stranger to firsts. The creator and star of "The Upshaws" on Netflix was also the first African-American and openly LGBTQ entertainer at The White House Correspondents' Association Dinner in 2009.
The powerhouse comedienne broke out into the crowded field of stand-up after snagging an Emmy Award in 1999 for her work on "The Chris Rock Show." She has her fair share of hosting experience as well – from running the GLAAD Media Awards to guest hosting for Ellen DeGeneres and Jimmy Kimmel.
You might also recognize her as Granny in the "Ice Age" franchise.
Regina Hall
Hall, whose acting career spans two decades, was the first Black woman to win Best Actress at the New York Film Critics Circle Awards in 2018.
She's come a long way from her breakout role as Brenda Meeks in the "Scary Movie" franchise, as she went on to star in box office hits such as the female-centric comedy, "Girls Trip." Now she is delving into horror and suspense in Mariama Diallo's new flick, "Master," which screened at Sundance.
Hall joked in an interview with IndieWire that all three women will bring something special to the stage.
"We got the gamut — we got a gay woman, we got a Black woman, we got a white woman, we got a lot going on on the stage," she said. "So we're really excited."
The annual awards show will be broadcast March 27 on ABC.