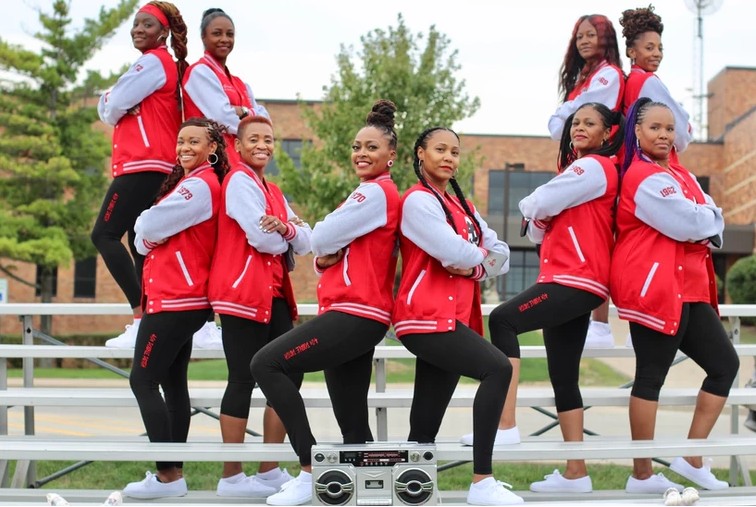 If you know "Miss Lucy" and "Miss Mary Mack" — as Double Dutch chants, not people — then you probably get that jumping rope is about way more than simply staying active.
That's certainly the case for Pamela Robinson, founder of the 40+ Double Dutch Club. Her Chicago-based nonprofit organization, now in its fifth year, brings women ages 40 and over together to reconnect with a simple, communal joy.
For Robinson, it's a return to a simpler time. She first learned to jump rope as a child in the 1970s. When she was about 8 years old, "everybody jumped rope — that's all we did, all summer long," she recalled to NPR.
Fast forward to 2016, when Robinson, now an adult, was navigating an especially rough patch of life. She says she "needed to find a happy place" that offered her a respite from the stresses that plagued her. "And I remembered how freeing it is to jump double dutch, and how it takes us back to a time before stress, before husbands, kids, bills took over," she says.
The club now boasts hundreds of chapters throughout the United States, all of them comprised of women like her who are seeking so much more than fun or exercise. Those who take part — all of whom are at least 40 years of age, and some of whom are in their 80s — are often dealing with issues like depression, or going through struggles like chemotherapy.
Robinson says gathering to jump rope has become "somewhat of a ministry for all of the women involved."