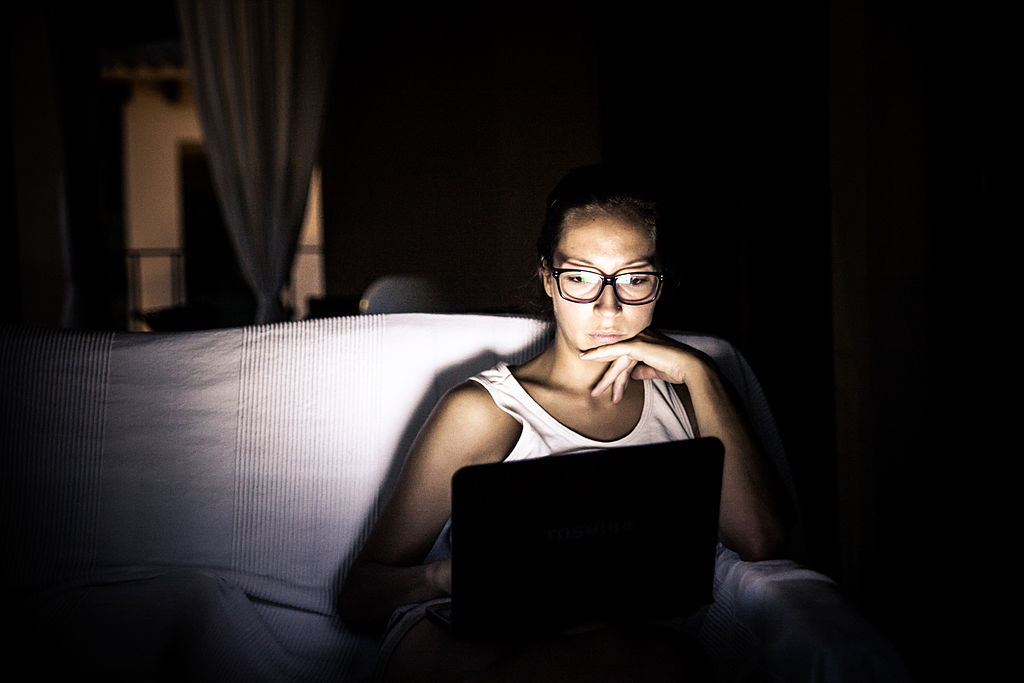 We are now a year into the coronavirus crisis, and against the backdrop of a radically changed world, women business owners are worried about an increasingly urgent workplace issue.
It's not the financial ramifications of the global pandemic, although they're worried about that, too. But far and away the biggest concern on the minds of women entrepreneurs — at least, the ones we spoke with — is the mental health of their staff.
"I worry about our team," says Megan Torrance, founder and CEO at TorranceLearning, a Chelsea, Michigan, company that develops corporate learning programs. "I worry about our 'solos' — people who live alone and got a great deal of their social interaction from being together with the team at work. I worry about our parents, who are juggling with their own work and supporting their kids' schoolwork … and the stress of all that piling on together. I worry about our people with a lot of family all jostling for space and attention, and little ability to get space away."
In an informal poll conducted by The Story Exchange, women business owners consistently cited employees' compromised emotional and psychological well-being as their biggest challenge in running a firm mid-pandemic. The concerns appear warranted — collectively, our mental health has suffered significantly during this crisis, with increases in reports of anxiety and depression, as well as substance abuse and suicidal ideation, seen throughout the country.
Such are the effects of living through long-term trauma.
[Related: Working From Home During Coronavirus? Here Are Some Tips to Get You Through]
1 Year Into a Slog
It's been a year since the coronavirus effectively turned our lives upside down, leaving a grim legacy in its wake. As of publication, 29 million cases of Covid-19 and over 526,000 deaths have been reported in the United States alone. Worldwide, it's 117 million cases and 2.6 million deaths. And counting.
Nationwide stay-at-home orders and business shut-downs have come to define every day of our existence. Since last March, a severe economic recession has gripped the world as we continue to battle the pandemic. The United States alone could lose nearly $5 trillion in gross domestic product in a 2-year period, studies show. Covid-19 has also brought widespread unemployment and business closures to America — and the majority of those businesses don't plan to reopen, even when it's safe to do so. Small businesses have been especially hard hit — roughly 800 of them are closing each day.
[Related: 5 Ways to Firm Up Your Firm's Work-From Home Policies]
But for those running the companies that managed to stay open thus far, the impact of long-term isolation on employees is top of mind.
Take Kiley Peters, for example. She's the founder of Milwaukee digital marketing agency Brainchild Studios, and has always run a remote team. One might think that made things easier, but "over the last year, it has become incredibly clear that my number one priority is managing the emotional aspects of the human beings on my team. Not the 'employees,' not the 'contractors' — the human beings, who are scared and have kids at home or are alone and fighting isolation on a brand new scale or personally battling a disease that no one really knows anything about yet."
In addition to new or worsening mental health issues, long-term isolation comes with physical health consequences that range from insomnia to increased likelihoods of heart disease and dementia. "Links between social isolation and serious medical conditions are not fully understood, but ample evidence supports the connection," experts at Tulane University's School of Public Health say.
Which is why many business owners are also worried about the loss of company culture — the sudden disappearance of water-cooler chats, group outings or post-meeting debriefs. "The lunches and happy hours that occurred were pretty much squashed. We went months without seeing each other," says Courtney Sandora, founder of Denver communications firm Go Social. "And when restaurants did open up, there were several times we had to cancel last-minute because someone had been around someone who tested positive [for Covid-19]."
It's not a frivolous loss, note business owners like Roshni Wijayasinha, the founder of Prosh Marketing in Toronto. "Without being together, we lack the 'in-between' moments that allow for us to bond, as well as share informal information. This has made it harder to work cross-functionally, as well as feel connected," she says.
[Related: Women Business Owners More Pessimistic Than Men About Pandemic Impact]
Other pain points that arose were similarly focused on such losses of connectivity — upticks in miscommunications and breakdowns in work/life balance have been common problems for both employers and their workforces. And for those juggling family responsibilities on top of work ones, loneliness is less of a concern (though not a nonexistent one). But among those employees, burnout runs more rampant — especially for women in the workforce — and support can be hard to find.
"If 2020 has taught us anything, it's that human connection really matters," says Erin Joy, founder of Black Dress Circle, a peer-to-peer program in St. Louis for women business owners. "As leaders, it's also our responsibility to make sure we are creating an environment of empathy, compassion, and transparency."
She adds, "For us, that has meant everything from mental health time for employees, to restructured leadership meetings, to virtual hangouts for discussing anything and everything not related to work. Above all, it has meant leading people, not just employees."
Silver Linings Among Struggles
As we mark the one-year anniversary of the crisis, vaccines continue to rollout, which provides significant cause for hope. But new variants are cropping up in tandem — which means we are still a ways away from returning to "normal." Exacerbating the problem are governors from states like Texas and Connecticut, who are allowing their constituents to ditch masks and open businesses back up despite expert medical advice to the contrary.
[Related: 5 Home-Based Small Business Ideas for Starting Up in 2021]
Women entrepreneurs report doing all they can to keep employee morale up as we navigate this latest chapter of our mass quarantine efforts. In one bright spot, many say that unexpected plusses and comforting new rituals have emerged.
"It has been a challenge to find new and innovative ways to re-spark the energy of the work environment via on-screen meetings. However, one system we implemented is taking the first 10 to 15 minutes of each team meeting to share," says Whitney Eckis, founder of Eckis Marketing in San Diego. "It breaks up the constant messaging of this just another meeting to them receiving value by sharing what's going on that's different or refreshing in their life."
The vast majority of women business owners also told us that adapting to work-from-home life has unequivocally benefited them in some ways. The boons are largely practical: savings on company travel and commuting expenses, or introductions — albeit forced ones — to new digital and virtual tools, for example.
While she misses her office space, "the savings are so worth it," says Jill Sandy, San Francisco-based founder of Constant Delights, a sustainable gardening information hub. Digital project management and video conferencing tools have taken the place of in-person meetings. To keep the social element of her workplace in the meantime, Sandy offers employees free Netflix and Disney+ subscriptions, then sets up Slack channels where they can discuss their favorite shows with one another.
Samantha Sineni, owner of Cinnaminson, New Jersey, design agency Bad Town, agrees, noting that she has saved "thousands of dollars" by not having to secure office space. "We've all been to in-person meetings that could have been an email. With social distancing restrictions, we've learned how to rework the way we convey messages to fit the tech platforms we're using." She's even seen improvements in how employees communicate their ideas. "Our language has become more clear and concise, and we've learned how to create effective visualizations so that others can picture our ideas with limited explanation."
Many business owners spoke of the boost they got from seeing such resilience and dedication demonstrated by their teams during tough times. "Ever since March 2020, my team has stepped up to take care of each other and our clients in ways that have gone beyond my wildest hopes and dreams," Peters, of Brainchild Studios, says. "This pandemic may have mandated physical separation but it has emotionally made our team indestructible."
Still, there is undeniable eagerness to get back to whatever "normal" might look like, once all of this is said and done — because it would mean being together once again.
"Face-to-face interaction still does wonders when it comes to creative tasks — brainstorming new campaigns, or collaborating on a new project," adds Sandy. "Zoom video works well, but I still miss offline meetings."
[Related: Here's a Look at the Post-Pandemic Business Picture]