Editor's Note: The entry period is now closed. Check back in December for our list of winners.
The Story Exchange, an award-winning nonprofit media organization dedicated to elevating women's voices, is seeking submissions for its 3rd annual Women In Science Incentive Prize.
The cash prize will support U.S.-based women working to find innovative, science-based solutions as climate change disrupts and depletes our natural resources. This year, the focus is on women leading efforts in soil. (Previous prizes focused on women working in water and in air.) A total of 5 recipients will be awarded $5,000 each and potential media coverage via The Story Exchange, which produces videos, articles and podcasts for entrepreneurial women. Finalists will be selected by a panel of judges following a rigorous scientific review and based on an assessment by The Story Exchange editors.
"Women in science often face unconscious or implicit bias, yet they are still dedicating their careers to making this world better, safer and healthier for generations to come," said Sue Williams, executive director of The Story Exchange. "Through this year's prize, we aim to support women scientists working to manage the devastating impact of climate change on soil, one of our most vital natural resources."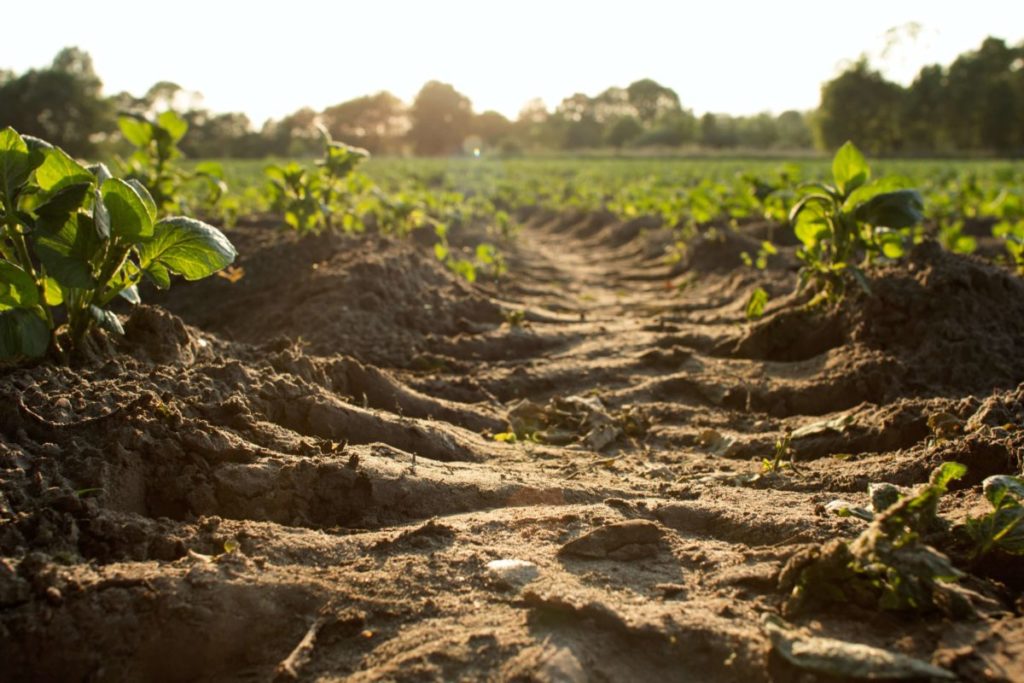 The U.N. and government officials have called for stronger management of the planet's soils, saying it could "make or break" climate change response efforts. Warmer temperatures and extreme weather events are impacting soil, which has long been overlooked as a habitat for microbes, flora and fauna. Understanding soil is critical to agriculture and food production, but also to public health, as soil can emit greenhouse gases (GHGs) such as carbon dioxide, nitrous oxide and methane.
Eligible candidates for the Women In Science Incentive Prize will be scientists with advanced degrees in the fields of physics, chemistry, engineering, biology, agronomy, environmental science or closely related fields; or entrepreneurs with advanced degrees who are creating science-based products and technologies to help mitigate/reduce the impact of climate change through innovative practices focused on natural soils.
Successful applicants will be addressing soil sustainability through one or more of the following areas/activities:
Developing advanced sensor monitoring and modeling techniques
Advancing conservation practices that improve soil resilience
Mitigating soil GHG emissions
Addressing soil moisture, erosion and nutrient cycling for improved agricultural and environmental outcomes
Remediating for healthy urban communities
Promoting climate-beneficial land management practice (e.g., regenerative farming)
Raising awareness or educating people on the importance of improving or retaining productive and healthy soils.
Application Process
The Story Exchange is requesting preliminary applications in advance of full applications to increase the overall quality of submissions and assist staff and judges in managing the scientific review process. A subset of applicants will be invited to submit full applications. Winners will be announced in December.
The following is the timetable and list of requirements:
July 31, 2023: Preliminary applications are due. Applicants must provide a CV and statement (maximum 800 words) describing their work and professional goals, including impact; and intended use of funds. Applicants must also provide a statement (maximum 500 words) about their personal story, including their biggest personal/professional challenges. Admission form is here. The Story Exchange is committed to including diverse voices and perspectives and welcomes applications from the BIPOC and LGBTQIA+ communities.
Sept. 5, 2023*: Semi-finalists will be invited to submit a full application. (*Due to a delay, notifications will be sent in coming days)
Oct. 15, 2023: Full applications are due. Applicants must provide a statement (maximum 1,500 words) describing scientific objectives and environmental impact of their research or startup; feasibility of the methods to address soil sustainability; and a clear and succinct description of scientific evidence supporting the proposed research or business. Candidates must also submit a letter of recommendation from an external person familiar with their work and qualifications.
December 2023: Winners will be announced.
"Since we launched the Women In Science Incentive Prize in 2021, we have been continually inspired by the vision of women who are committed to helping solve the climate crisis," said Victoria Wang, co-founder of The Story Exchange. "We are thrilled to be investing in women scientists at a time when the world needs their unique perspectives the most."
The Story Exchange, an independent 501(c)(3) newsroom founded in 2011, has won recognition for its editorial projects from the Newswomen Club of New York, the Society of Advancing Business Editing and Writing, and the Gerald Loeb Awards.