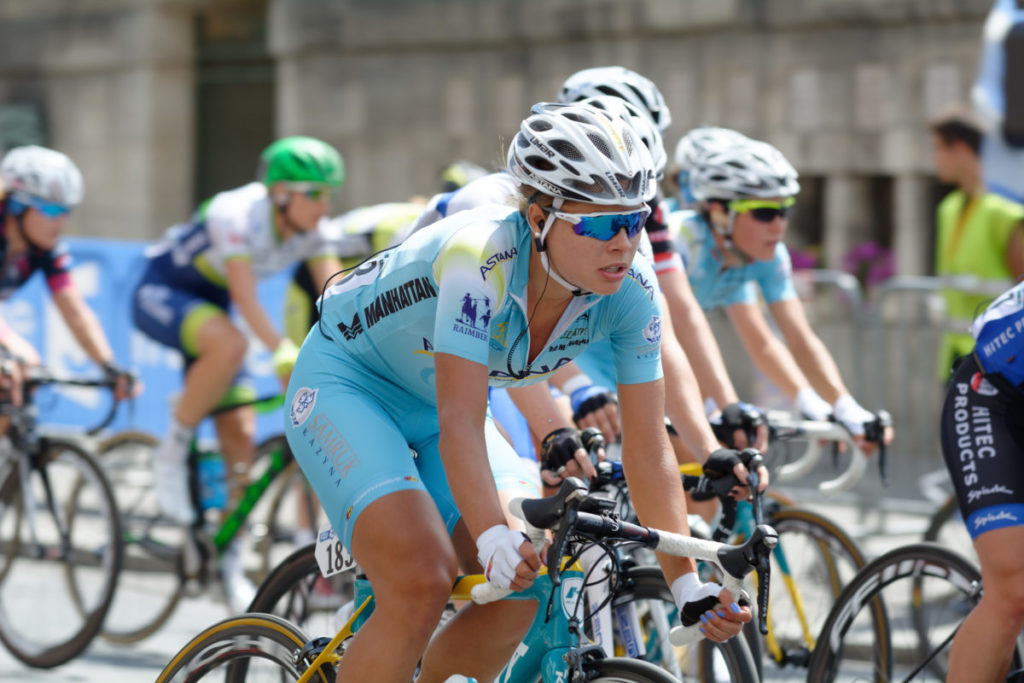 The world's most-watched annual sports competition is welcoming women back onto the road, for the first time in over three decades. 
The Tour de France Femmes, an eight-day course spanning 640 miles, kicked off Sunday just as the men's tour wrapped up.
"Instead of sitting on the couch and watching the Tour de France and seeing men race up these epic climbs and fighting for the yellow jersey, finally they will see [women]," Ashleigh Moolman-Pasio, a pro-cyclist of over a decade, told NPR.
The resurgence of Tour de France Femmes is, in large part, thanks to the pandemic. As in-person sporting events ground to a halt, online fitness and gaming company Zwift launched a virtual Tour de France in 2020, giving not just men but women the opportunity to participate in the race, albeit from their living rooms.
Zwfit claims more than 16 million people watched the virtual races, with viewership evenly split between the men's and women's events. That spurred the company to sponsor this year's in-person Tour de France contest for women, as previous attempts stalled because of sparse media coverage and funding. This summer's race, which features a first-place prize of 250,000 euros (about $256,000), will be broadcast in 190 countries.
"That's the key to the success of the race, to building that audience, to building future investment and growing the race and keeping it around," said Kate Veronneau, Zwift's director of women's strategy, told NPR. 
With minimum salary requirements going into place for women on professional cycling teams, the landscape of the sport seems to be changing for the better. Many female athletes, however, continue to have to work second jobs to make ends meet – a phenomenon not unique to women's cycling. (Imprisoned WBNA star Brittney Griner, for instance, was in Russia in the first place because of the gender pay gap in U.S. sports.)
Key to improving conditions for women in the sport, and ensuring that women can choose cycling as a viable career, participants say, is making sure that the Tour de France Femmes returns year after year.
"We need the media to show more women in sports so that girls think about more options," former pro-cyclist Marianne Martin, who won the first women's Tour de France course in 1984, told The Washington Post. "I mean, if they only see women in fashion, they're going to only think about fashion. If they see women in sport, and it's exciting, they're going to see that as an option."